Linh Tô (CAS Economics) has been awarded a three-year grant ($417, 950) from the W. T. Grant Foundation for the project  "Identifying Pathways to Employment for College Students."  Along with her collaborators Neil Thakral (Brown University) and  Lisa Abraham (RAND Corp), she will address the question:  Does increased engagement with university career centers improve labor market outcomes among first-generation or students from low-income families attending elite universities? To learn more and see the abstract for the award, click here.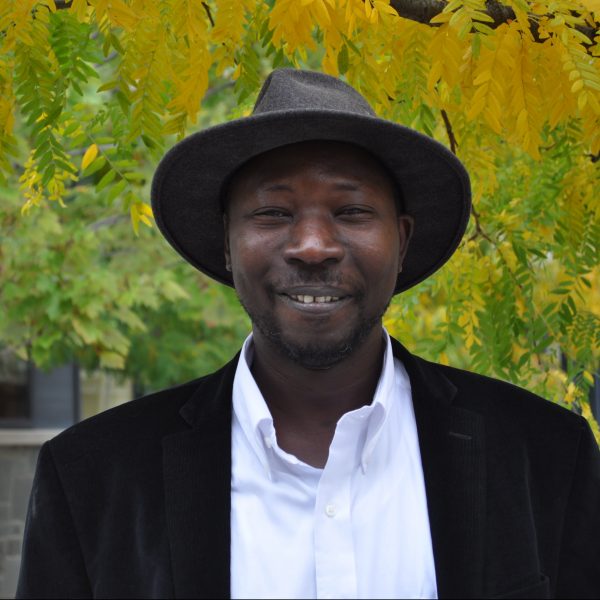 Professor of Anthropology Fallou Ngom was awarded $129,837 (£107,920) by the British Library for his project titled "Digital Preservation of Fuuta Jalon Scholars' Arabic and Ajami Materials in Senegal and Guinea." The project will digitally preserve 50,000 pages of endangered Arabic and Ajami manuscripts (texts written with the modified Arabic script) produced by scholars from West Africa who lived between the 18th and early 20th century. The archives to be preserved in this project between May 2022 and May 2025 will be the largest digital records of such materials in the world. The archives will enhance scholars' understanding of how some enslaved Africans were educated and acquired Arabic and Ajami literacy skills before their captivity in the Americas.
Merav Shohet, assistant professor of anthropology, was awarded the Carole H. Browner Society for Medical Anthropology Undergraduate Mentorship Award at the American Anthropological Association meeting on November 11. The Carole H. Browner Undergraduate Student Mentor Award recognizes excellence in undergraduate student mentorship in medical anthropology and is aimed at scholars who have demonstrated an ongoing commitment to teaching and mentorship throughout their careers, particularly those who have taken the time to successfully guide their undergraduate students through research, writing, and professionalization, thereby positioning them for their post-graduate careers.
Jessica Simes
, assistant professor of sociology (CAS) has been selected for a National Science Foundation CAREER Award. The NSF's Faculty Early Career Development Program provides five years of funding to support an integrated research and teaching program. Jessica's grant, "CAREER: Mass Incarceration, Residential Segregation, and Spillover Effects in U.S. Communities," will support research and educational activities deploying data science and computational methods to study mass incarceration's community-level effects on political participation and health disparities. The project also will establish an open criminal justice data project, to be used for both teaching and community-engaged research.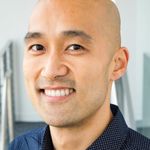 Charles Chang, associate professor of linguistics (CAS), was named a Fellow of the Psychonomic Society. Fellows are society members who "demonstrate clear evidence of independent scholarship, active engagement in methodologically rigorous and theoretically interesting high level research, and indications of an imminent national/international reputation for excellence in the psychological sciences."
Robert (Bob) Hefner (CAS Anthropology) attended the G20 Religion Forum (R20) in Nusa Dua, Bali, Indonesia.  The Religion 20 Forum was a special sub-meeting within the general G20 forum, announced as an "International Summit of Religious Leaders" and entitled, "Revealing Nurturing Religion as a Source of Global Solutions: An International Movement for Shared Moral and Spiritual Values."   The forum brought together some 220 religious leaders and policy analysts from all faith traditions and more than sixty countries.  Hefner attended at the official invitation of KH Yahya Cholil Staquf, the executive director of Nahdlatul Ulama (NU).  With the Ministry of Religious Affairs of the Republic of Indonesia, NU was the host and organizer of the R20.  Hefner participated in the plenary sessions drafting R20 documents.  On the last night of the conference, he also gave the keynote dinner presentation on, "Indonesia, the R20, and the Role of Religion in Global Well-being.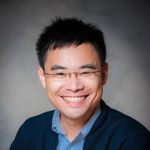 Rui Hua, a

ssistant professor of history is awarded the East Asia Studies Career Development Professorship.

The East Asia Studies Career Development Professorship

, supported by a BU alumnus based in Taiwan, recognizes assistant professors in the College of Arts & Sciences, the Pardee School of Global Studies, the College of Communication, the College of Fine Arts, and the Questrom School of Business whose research is specific to East Asia, particularly China and Taiwan.

A historian of modern China and Japan, Rui Hua studies the origins of the modern legal system in 20th century China, focusing on the role of peasants and migrants in the codification of rules, rights, and regulations, with particular emphasis on debates over land use and property rights. He holds a PhD and master's in history and East Asian languages from Harvard University, a master's in history from the University of British Columbia, and a bachelor's in history from Peking University.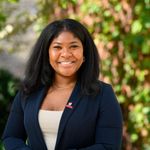 Christine Slaughter, a

ssistant professor of political science is awarded the Moorman-Simon Interdisciplinary Career Development Professorship.

The Moorman-Simon Interdisciplinary Career Development Professorship

recognizes a faculty member who is conducting truly interdisciplinary work and either holds or has the potential to hold appointments in multiple schools and colleges at BU.



Christine Slaughter examines African American political participation in the United States utilizing approaches from political science, psychology, and public health to better understand how economic inequality, gender, and resilience influence the frequency and substance of black political engagement and behavior. She received her PhD and master's in political science from the University of California, Los Angeles and her bachelor's in political science and comparative women's studies from Spelman College.
Elinore Avni, a doctoral candidate in sociology and CISS Graduate Affiliate, received a Student Travel Award from the Gerontological Society of America. She will present her CISS-supported project, "Cross-National Differences in Attitudes Towards Governmental Support for Elder and Child Carework" at the November 2022 annual meetings of the GSA.
Linh Tô (CAS Economics) has been awarded a three-year grant from the National Science Foundation titled "Labor Market and Public Policy Preferences." The proposed research develops a portable, scalable, and computationally feasible dynamic preference elicitation method called the Bayesian Adaptive Choice Experiment (BACE). BACE substantially improves upon widely used existing preference elicitation approaches that feature prominently in policy analysis, regulation, and litigation. The method is immediately applied to address fundamental and policy-relevant questions. To learn more and see the abstract for the award, click here.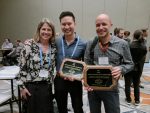 Michele Anteby (Questrom Management & Organizations) received the ASQ Award for Scholarly Contribution, which highlights work that has had the greatest influence on the field of organizational studies. Anteby, and coauthor Curtis Chan, won the award for their paper, "Task Segregation as a Mechanisms for Within-Job Inequality: Women and Men of the Transportation Security Administration." For more information, see the official notice here.
Catherine West (CAS Anthropology and Archaeology) received a grant entitled "Historical Ecology of the Pacific Cod Fishery" from NSF's Navigating the New Arctic division. This project forms an interdisciplinary research group that will address the role of archaeology, paleoclimatology, and local ecological knowledge in contemporary fisheries management. For more information on this grant and West's project, see the article here.
Japonica Brown Saracino, sociology department chair, was elected to the Sociological Research Association. The highly selective 400-person society of sociological scholars was founded in 1936 and annually elects up to 14 new members. The honor recognizes those selected as being the most successful researchers in their field.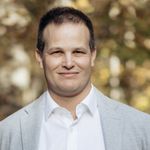 Luke Glowacki, assistant professor of anthropology, has received a grant for $447,000 from the Human Networks and Data Science Program of the NSF. The project will study the formation and function of social relationships between members of culturally distinct groups in Ethiopia.
Christopher Robertson, professor of law, has been named the new Associate Dean for Strategic Initiatives at the Law School. In this position, he will work with faculty and staff to advance the collective vision in LAW and assist the dean in managing projects to further strategic priorities.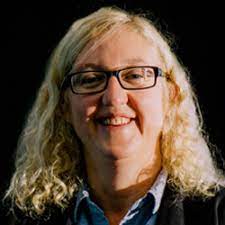 Loretta Lees, incoming professor of sociology and IOC faculty director, was honored with a membership in Academia Europaea. Academia Europaea is a European, non-governmental association that works to sustain "academic excellence," with an invitation-only peer-review selection process.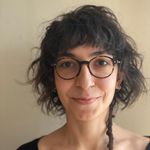 Dilan Eren was awarded one of the American Sociological Society Doctoral Dissertation Research Improvement Grants (ASA DDRIG). The dissertation is titled, "The Self-Taught Economy: Open Access and Inclusion in the Tech Industry." For more information on Eren's research, see the ASA award page here.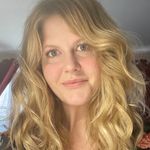 Meghann Lucy won the Outstanding Teaching Assistant in Sociology Award for 2021-2022.
Gokhan Mulayim
has been elected as a student representative to the American Sociological Economic Sociology Section Council. This section of the ASA promotes the study of production, distribution, exchange, and consumption of scarce goods and services.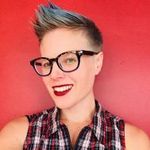 Kimberly Rhoten has been awarded the Initiative on Cities Early Stage Urban Research Grant (10k) for their research on pretrial detention. Rhoten is working with co-PI Jessica Simes to conduct a qualitative study of pretrial detainees' and sentenced inmates' experiences of incarceration at two local correctional facilities, comparing the differences and similarities in their experiences within incarceration as well as their planning efforts for release and reentry. To learn more about this project, see the Initiative on Cities website here.
Jessica Simes's, book, Punishing Places (University of California Press, 2021), is co-winner of the 2022 Robert E. Park Book Award from the Community and Urban Sociology Section of the ASA. Simes is an assistant professor of sociology.
Ashley Mears's,Very Important People (Princeton University Press, 2021) has been selected as Honorable Mention for the 2022 ASA Sociology of Consumers and Consumption Scholarly Publication Award. Mears is an associate professor of sociology.
Japonica Brown-Saracino's, article, "The Afterlife of Identity Politics: Gentrification, Critical Nostalgia, and the Commemoration of Lost Dyke Bars" (AJS, 2021), received honorable mention for the Jane Addams Best Article Award from the Community and Urban Sociology Section. Brown-Saracino is professor of sociology and chair of the sociology department.
Heather Schoenfeld
, CISS affiliate and associate professor of sociology, was elected to the Council of the Crime, Law, and Deviance Section of the American Sociological Association.
Celeste Curington, who joins the BU sociology department in Fall 2022, received an Honorable Mention, 2022 William J. Goode Book Award, for her co-authored book The Dating Divide (2021, University of California Press). The Award is bestowed by the Family section of the American Sociological Association.
Max Greenberg
was promoted to Senior Lecturer in the Department of Sociology. Professor Greenberg, a CISS affiliate, researches and teaches in the areas of political sociology, youth and families, and gender.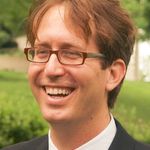 Joseph Harris, CISS affiliate and associate professor of sociology, has been elected as Nominations Committee Chair-Elect for the American Sociological Society's Medical Sociology Section.
Deborah Carr, CISS director and professor of sociology, has received the 2022 Matilda White Riley Distinguished Scholar award from the Section on Aging & the Life Course of the American Sociological Association (ASA). This annual award honors a scholar in the field of aging and the life course who has shown exceptional achievement in research, theory, policy analysis, or who has otherwise advanced knowledge of aging and the life course. She will receive the award at the 2022 ASA annual meeting and deliver the award lecture at the 2023 annual meeting.
Sociology undergraduate honors student Kelsey Brown (CAS '22) is the co-winner of the 2022 Sarah Joanne Davis Scholarship Award competition. The award is given each year to a Women's, Gender, & Sexuality Studies minor who has made a significant contribution by either writing a paper in one of their WGS courses, or to their community through activism, leadership, artistic creation, publication, political engagement, or other initiatives.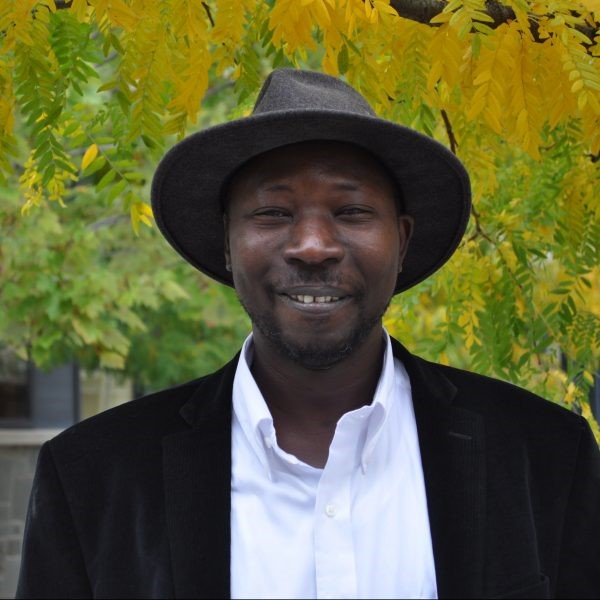 Anthropology professor Fallou Ngom gave the keynote speech at the Annual Conference of the African Language Teachers Association (ALTA) held at Michigan State University last month. The speech was titled "African Languages as Pathways into African Knowledge Systems."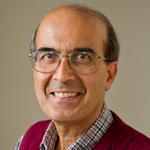 Economics professor
Pankaj Tandon
was elected Secretary-General of the Oriental Numismatic Society, a London-based international organization dedicated to the study of coins, banknotes and medals from Asia and the Islamic world.
Bruce Schulman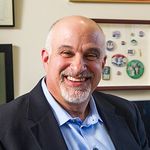 , William E. Huntington Professor of History and Director of the Institute for American Political History, will serve as the Harold V. Harmsworth Distinguished Visiting Professor at Oxford University for the 2022-2023 academic year. He studies the history of the modern United States, particularly on the relationships between politics and broader cultural change.
BU's  History department students have received Fulbright awards for the coming academic year! Claire Devlin (CAS '22), a graduating senior, will study at the University of Glasgow in Scotland, and alumna Anna Stroinski (CAS, '19) will study at Durham University in England.
Kudos to CISS affiliate and anthropology/archaeology professor Catherine West and her Zooarchaeology students. The Alutiiq Museum produced their Ancestral Alutiiq Foods Project poster, and it was featured in the Kodiak Daily Mirror. The beautiful poster was created by by Alutiiq artist Lena Amason.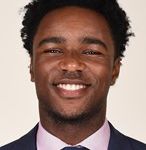 Sociology major Jonas Harper (CAS '22) received the Male Unsung Hero Award  at the recent BU Student-Athlete Awards ceremony. A leader on and off the court for men's basketball, Harper has now been voted the athletic department's unsung hero in back-to-back years.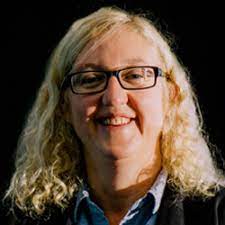 Incoming IOC Faculty Director and Professor of Sociology Loretta Lees has been selected as the recipient of the 2022 Marilyn J. Gittell Activist Scholar Award. This award was established to highlight field-based urban scholarship and promote the dissemination of work by activist urban scholars. The award seeks to honor the contributions of a scholar whose research record shows a direct relationship between activism, scholarship, and engagement with community(ies).
Kayam Karnawat
(CAS '21), the recipient of a 2021 Promise Grant from the BU sociology department, will be joining the Federal Energy Regulatory Commission as an analyst working toward reliable and equitable energy access for all consumers. Karnawat was an Economics major and joint minor in Sociology and Environmental Policy Analysis, and he will receive his MS in Energy & Environment in May 2022.
Professor Emerita of Sociology of Religion, Nancy T. Ammerman published Studying Lived Religion (NYU Press, 2022). In this book, Ammerman examines religious practices in places of worship and in everyday life. She works to define a lived religion, providing a sociological lense and analysis framework. Ammerman will be hosting a book launch event at Boston University on April 27, 2022 at 4:00pm at 213 Bay State Road, Boston, MA 02215. More information on the event can be found here.

Adrianna Spindle-Jackson, a doctoral candidate at the School of Social Work, represented Boston University social scientists at  Social Science Advocacy Day in March 2022. Adrianna was featured in an April 2022 COSSA report on the purpose and impacts of Advocacy Day.
Virginia Sapiro
(Dean Emerita and Professor Emerita of Political Science) delivered the 2022 Harrington Public Affairs Lecture at Clark University on  April 5, 2022. Her lecture was entitled "American Universities and Their Local Communities Through History." Dr. Shapiro will deliver the keynote address at the Annual Meeting of the New England Transfer Association on April 22. Her address focuses on "The Life Course of Colleges and Universities over History: From Birth to Death."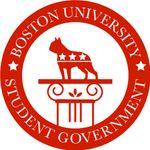 Dhruv Kapadia (CAS'24), a political science and economics double major, has been elected BU Student Government President. His platform centers around engaging with the city of Boston, empowering marginalized students, and prioritizing environmental sustainability. Learn more about Dhruv and his vision for BU here. 

Doctoral candidates Claudia Diezmartinez (earth & environment) Kimberly Rhoten (sociology) have been named 2022 Rappaport Fellows at the Harvard Kennedy School. The Rappaport Public Policy Fellowship gives talented young graduate students throughout Greater Boston the opportunity to help public officials address key problems and, in doing so, learn how public policy is created and implemented.
Kudos to Sociology PhD candidates who have recently accepted new positions! In September 2022, Heather Mooney will start her position as a tenure-track assistant professor in the department of criminal justice and homeland security studies at Cazenovia College.  Jon Shaffer  has been awarded a two-year Joint Postdoctoral Fellowship in Ethics and Infectious Disease by the Johns Hopkins Berman Institute of Bioethics and the Wellcome Centre for Ethics and Humanities at the University of Oxford. His fellowship will start in September 2022.
Charley Binkow (PhD Candidate, CAS History) was awarded the BU Center of the Humanities Dissertation Fellowship. His dissertation focuses on the criminalization of abortion in the mid-nineteenth century in America.
Heather Schoenfeld

(CISS affiliate and associate professor of sociology) and Adrianna Spindle-Jackson (doctoral candidate, School of Social Work) represented Boston University at COSSA's Social Science Advocacy Day on March 29, 2022. This annual event brings together social scientists and other science advocates from across the country to engage with policymakers. COSSA (Consortium of Social Science Associations) is a nonprofit advocacy organization working to promote and advance the social and behavioral sciences in federal policymaking.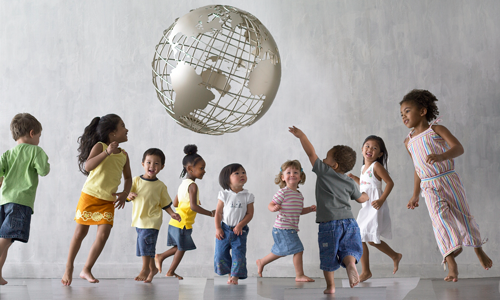 Donna Pincus, (Professor, Psychological & Brain Sciences) received an inaugural University-Community Partnerships Grant through the Institute for Early Childhood Well-Being (IECWB) for her collaborative project with Wheelock College associate professor Jennifer Green. Their project "Expanding Access to Evidence Based Preventive Care for Managing Early Childhood Stress: Development of a Brief, Interactive Tool for Early Childhood Educators" will engage Boston Public Schools.

Kudos to Nancy Geourntas (Executive Assistant to the CAS Dean) and Caitlin Steinberg (Department Administrator, History) on 10 years of service at BU. Congratulations to Geri Wilson (Business Administrator, Psychological & Brain Sciences), Joel Sparks (Laboratory Manager, Earth & Environment), Timothy Brown (Professor, Psychological & Brain Sciences), and Hsueh-Ling Huynh (master lecturer and director of master's programs, economics) on 25 years of service to BU.
Deborah Carr, CISS director and professor of sociology, has been named editor-in-chief of Journal of Health and Social Behavior (2023-25) , a flagship journal of the American Sociological Association. The BU editorial team will start accepting manuscripts on July 1, 2022.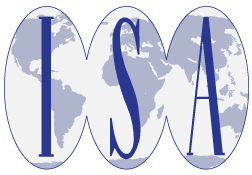 Joseph Harris (associate professor of sociology and CISS affiliate), was elected Vice Chair of the International Studies Association's Global Health Section, one of the largest and most vibrant interdisciplinary research communities on global health in the world.