On May 10, during the final faculty meeting of the academic year, and May 15, during the Staff Appreciation Event, the Dean's Office announced the annual awards honoring faculty and staff members' contributions to the College of Arts & Sciences. Associate Dean of the Faculty for the Social Sciences Arianne Chernock and  Associate Dean of the Faculty for the Humanities Alice Tseng announced the teaching awards; Associate Dean for Student Academic Life Steve Jarvi announced the advising awards.
2023 Metcalf Award for Excellence in Teaching
President Robert A. Brown announced Joanna Davidson as a recipient of one of the University's highest teaching honors, the Metcalf Award for Excellence in Teaching, during the annual Senior Breakfast. Davidson, professor of anthropology, will be honored during the main Commencement ceremony.
2023 Gerald and Deanne Gitner Family Award for Innovation in Teaching with Technology
This award recognizes the faculty member or team that best exemplifies innovation in teaching through the use, development, or adaptation of technology. The award celebrates innovation that results in positive learning outcomes for undergraduate students and that is recognized or adopted by faculty colleagues within or outside Boston University.
 Renato Mancuso, an assistant professor of computer science in the College of Arts & Sciences, received the award for designing a system that enables students to submit their coding assignments via a web-based interface and then view how their submission performs and compares to their classmates' work. 
Called CodeBuddy, Mancuso's program "has been a home run with students, who appreciate the camaraderie it helps create in a challenging field," the citation for his award notes. Students say Mancuso's invention has recast the Fundamentals of Computing Systems course, known as a difficult requirement for computer science majors. "He made the hardest required course for majors the most enjoyable course," said one student quoted in the citation.
---
The following awards are for distinctive excellence, including but not limited to outstanding success in the classroom. They recognize and reward teaching in its broadest sense and in all of its aspects, from curriculum development and innovative pedagogies, to mentoring of individual students as scholars and/or teachers.
2023 Gitner Award for Distinguished Teaching
Petrus Liu, Associate Professor, World Languages & Literature, Women's, Gender and Sexuality Studies
Since joining the Boston University faculty in 2017, Petrus Liu has distinguished himself as one of the College's most versatile and inspiring teachers. Appointed in the Department of World Languages & Literatures and the Women's, Gender & Sexuality Studies Program, his courses include Modern Chinese Literature and Film, Cold War Aesthetics in East Asia, Marxist Cultural Criticism, Queer Theory, and others.
What unites these courses, in all their variety, is Professor Liu's theoretically grounded approach to pedagogical innovation and his commitment to furthering Boston University's mission of diversity and inclusion by promoting conversation and learning across racial, gendered, linguistic, geopolitical, and disciplinary barriers. Colleagues who have observed his teaching note that his ability to create a space that is "interactive rather than instructor-centered," his skill at bringing "different participants into the conversation personally" and his "remarkable ability to describe very difficult theories in clear language that communicates effectively to students."
The admiration expressed by his colleagues is shared by his students, who praise his ability to explain complex concepts, his commitment to facilitating democratic conversation in the classroom, and even the volume of work he assigns:
"Professor Liu is the best professor I've had at BU. He provides the most space he can to his students to discuss difficult topics and readings."
"I have grown so much over the past few months thanks to this class. I would take this class over and over again if I could, and I would learn something new about myself and the world every time."
"I really enjoyed the amount of workload that he gave us, and engages us with a diversity of concepts that really enriched my mind."
For Professor Liu's truly excellent teaching, and for serving as a model and inspiration to so many of our students, the College honors him with this award.
2023 Neu Family Award for Excellence in Teaching
Emi Yamanaka, Senior Lecturer, World Languages and Literature (Japanese)
Since arriving at Boston University in 2012, Emi Yamanaka has distinguished herself as one of the most talented, successful, and beloved teachers in the College of Arts & Sciences.
Ms. Yamanaka excels at every level of teaching Japanese, from introducing true beginners to the language to guiding advanced students through the complex and highly allusive language of Japanese literary classics. She is known for her innovative pedagogy and creative use of technology. For example, when teaching Bashō's Narrow Road to the Deep North, which involves travel through poetic sites in Northeastern Japan, she used Google Earth to descend from outer space to the relevant sites as they are today and then seamlessly superimposed images from historical woodblock prints to suggest how they were in Bashō's time. By orchestrating experiences such as these, she not only elevates her students' language ability; she also instills in them an appreciation for the Japanese language and its literature.
Her colleagues praise her classroom presence and effectiveness. One observes that Ms. Yamanaka is "finely attuned to her students' levels of comprehension or confusion in each moment as well as to their affective states, offering each and all the steadiness of her own confidence in them." Another notes the "good amount of laughter" in her classroom, and a third observes that she clearly "commands great respect from the students, who seemed to be trying especially hard to do well in each task for her sake."
Ms. Yamanaka's students likewise praise her kindness, flexibility, and unfailing support. They describe her as "an absolute legend," "an icon of the language teaching professors at BU," and "my favorite professor in all of BU." Perhaps most telling, many of her students express their profound gratitude to her. As one writes in a comment echoed by many:
"I would love to continue my journey in Japanese after this class. Thank you to Yamanaka Sensei for stimulating my interest in the Japanese language and culture. :)"
Finally, through her leadership, Ms. Yamanaka's influence has extended beyond her own students. In addition to coordinating many sections of Japanese with eminent efficiency, she also fostered a genuine sense of community in the program, for example, organizing a "Japan Day" consisting of cultural events, alumni speakers, and student presentations.
For her superb teaching and her contributions to the Japanese Language Program more broadly, the College honors her with this award.
2023 Frank and Lynne Wisneski Award for Excellence in Teaching
Mary Anne Boelcskevy, Master Lecturer, African American & Black Diaspora Studies Program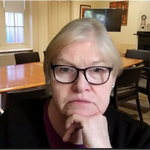 Mary Anne Boelcskevy has taught at Boston University since 2005 and has established herself as one of the College of Arts & Sciences' most gifted teachers, earning the admiration and gratitude of her colleagues and students alike. Through her teaching, and also through her service, advising, and mentoring work, she has touched the lives of many students and done much to foster a welcoming sense of community in her program and in the College.
Dr. Boelcskevy's courses, which include "Introduction to African American Literature," "Toni Morrison's American Times," "Literature and the Harlem Renaissance," and "African American and Asian American Women Writers," are characterized by their combination of intellectual depth and breadth, academic rigor, and caring support. Her students write:
"Professor B teaches the material in such a passionate manner that it's hard not to stay interested. She genuinely enjoys the material she teaches and it shows."
"Professor B was amazing at creating a class environment where we could have amazing discussions. The books we read were interesting and successfully led from one to the next."
"Professor B allows you to gain a different perspective on the experience of African Americans in literature by getting to see the evolution of writing styles and thematic focuses throughout American history."
More broadly, Dr. Boelcskevy is largely responsible for the defining the "spirit" African American & Black Diaspora Studies Program's minor and major and has been instrumental in recruiting students into these courses of study. Her teaching is a gateway that brings students into these courses of study and prepares them for success. Her innovative use of email, social media, and break-out sessions to foster community in her courses, and her efforts to establish formal and informal between and among students has not only helped her students develop strong academic habits but also helped with their retention and success in the program and at Boston University. Recognizing her excellence as a teacher, many of her colleagues strive to emulate it, turning to her for counsel and advice.
In sum, Dr. Boelcskevy is a remarkable teacher and colleague whose intelligence, empathy, and talent have benefitted so many in her program and in the College. For these contributions, the College honors her with this award.
2023 CAS Award for Distinction in First-Year Undergraduate Education
. 
The Distinction in First Year Undergraduate Education, reflects the crucial importance of supporting our students' transitions from high school, and enabling them to lay strong academic foundations for deeply engaged learning and high achievement throughout their college careers.
Sophie Klein, Senior Lecturer, Core Curriculum
Dr. Viviane Sophie Klein has taught at Boston University since 2007, first as a graduate student, then as a part-time lecturer for the Department of Classical Studies, and since 2019 as a lecturer and senior lecturer in the Core Curriculum. A specialist in classical Greek and Roman theater, Dr. Klein is an extraordinarily gifted teacher who has made substantial contributions to first-year education at Boston University.
In particular, Dr. Klein has distinguished herself as a teacher of the Core Curriculum's first-year humanities sequence: CC 101 Ancient Worlds and CC 102 The Way: Antiquity and the Modern World. This sequence, which moves from the Hebrew Bible through ancient Greek tragedy, Homer, Plato, Aristotle, Virgil, the Gospels, Confucius, Laozi, The Bhagavad Gita, and Dante, is a daunting yet exhilarating intellectual journey. In her teaching of these courses, Dr. Klein engages and enlightens students while also making them feel seen and heard.
She recognizes the strength of our diverse student population and is adept at leveraging that diversity to the benefit of all. She allows space for, say, students with knowledge of Chinese translate excerpts from Confucius and Laozi, or those who know Italian to translate verses from Dante, which she and the class then discuss in relation to the standard translations in the course text. Her students rave about their experience in her courses, about the intellectual growth the realize through them, and about the knowledge, insight and empathy she displays as a teacher:
"Discussions are amazing, I learned so much, and they are very helpful when trying to grasp more difficult themes like those in Plato's Republic."
"She has a great presence that makes the class much more interesting. You never really feel bad about yourself or your surroundings or what you say when in her class. To her, everything you say it important and has meaning no matter how silly it may be. . ."
"Dr. Klein is an extraordinarily kind and knowledgeable lecturer/discussion leader. Every class was filled with interesting conversations, and I am greatly appreciative of Dr. Klein's ability to steer conversations in productive directions . . ."
Colleagues who have observed her classes are just as fervently positive, praising especially her successful teaching during the COVID-19 pandemic. While hybrid learning could be "especially disorienting for first-year students, . . . Dr. Klein's amazing Zoom classes were a lifeline to help her students feel instantly a part of, and then stay connected to, the BU experience during that strange time."
For her inspiring teaching excellence, the College honors her with this award.
2023 Dean's Awards for Excellence in Graduate Education
With the Dean's Award for Excellence in Graduate Education, we recognize a member of our faculty whose commitment and contributions to graduate teaching, mentoring and/or program development have significantly raised the quality and impact of post-baccalaureate training in their disciplinary or interdisciplinary fields.
Neha Gondal, Assistant Professor, Sociology
Since 2015, when she joined the faculty of Boston University, Professor Neha Gondal has distinguished herself as an extraordinarily gifted teacher and supportive mentor to graduate students in the Department of Sociology and beyond.
A founding member and Assistant Professor on the Faculty of Computing and Data Sciences, and a Junior Faculty Fellow at the Rafik B. Hariri Institute for Computing and Computational Science & Engineering, Professor Gondal teaches perhaps the most complex (and potentially intimidating) graduate research methods courses in the Department of Sociology. In this course, she not only teaches students how to conceptualize and execute quantitative research projects but also conveys to them the art and science of data creation, curation, and coding. She is committed to providing her students with practical skills that will serve them as researchers both within and beyond the academy.
Professor Gondal's teaching is a model of excellence, and she works adeptly and effectively with those students who fear statistics and those who are enthusiastic about employing sophisticated quantitative methods in their research. Her students rave about the clarity of her explanations, capacity to engage students, knack at linking numbers to ideas, and infectious enthusiasm for quantitative methods:
"I did not have any quantitative background. So this was a tough course for me. But Prof. Gondal made me enjoy the quant! Before this class, I was skipping the tables I saw in the articles, now they make sense!"
"Neha was EXTREMELY patient in answering all our questions, making a safe environment for a difficult subject. I felt she cared that we learned the topic."
"One of the best teachers I've had in all whole education! Gondal is excellent. She loves what she does and she does it very well. Thank you!"
Professor Gondal's colleagues consistently remark on her skill in teaching highly technical material and her capacity to help students creatively develop their own analyses. Moreover, Professor Gondal plays an important role in recruiting graduate students to Boston University, and she is particularly inspiring to women graduate students, especially immigrant and minoritized women hoping to specialize in the highly male-dominated subfields of mathematical sociology and social networks.
For her superb teaching and mentoring, and her abiding commitment to helping all graduate students thrive in their educations and their careers, the College honors her with this award.
2023 Dean's Award for Excellence in Part-Time Teaching
With the Dean's Award for Excellence in Part-Time Teaching, we honor the very important contributions of a part-time colleague to the educational mission of the College.
Lara Durgavich, Part-Time Lecturer, Anthropology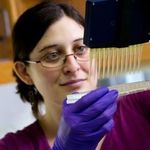 Widely acknowledged as a brilliant and creative teacher, Dr. Lara Saipe Durgavich has contributed enormously to the teaching mission of the Department of Anthropology.
Through such courses as "The Evolutionary Biology of Human Variation," "Human Sex Differences," "Behavioral Biology of Women," "Perceptions of Primates," "Evolutionary Medicine," and "The Ape Within," she has challenged her students intellectually and inspired several to pursue careers in science.
Particularly noteworthy are her efforts to introduce creative pedagogical innovations, some of which her colleagues have since embraced. In "The Ape Within" and "Evolutionary Medicine," for example, assigned an "unessay" in lieu of a traditional final paper, offering students the opportunity to explore and convey their knowledge of course material in podcasts, illustrated children's books, original musical compositions, websites, and more. In "Perceptions of Primates," she recruited a diverse roster of guest speakers to participate in live Skype discussions with her students, and in "The Behavioral Biology of Women," she used 3D-printed models to facilitate discussions of anatomy and sexuality. In "The Evolution of Human Sex Differences," she employed "ungrading" to decenter formal assessment and focus students' attention on their own learning and intellectual growth.
Those who have worked with her marvel at her ability to connect information regarding non-human primates and human evolution to issues of contemporary import, and her students praise her depth of knowledge, enthusiasm for her subject, and careful attention to their learning:
"Dr. Durgavich really knows the material – her lectures are very organized and her delivery is clear. You can tell she curates the most relevant research and information to include in her slides."
"My favorite class of the semester! The professor always kept the class engaged through visuals and connecting the material to our world."
"The material was amazing. I loved the readings and learned a lot. Class structure was absolutely perfect."
"These comments are but a fraction of the plaudits she has received."
"For her exemplary teaching, her dedication to her students, and her commitment to pedagogical innovation, the College honors her with this award."
2023 Templeton Awards for Excellence in Student Advising
The Templeton Awards showcase CAS advising at its best. Steve Jarvi's annual call for nominations from graduating seniors helps identify what students need, what they value, and how skilled and dedicated faculty advisors have made a positive difference in their lives. Recognizing that effective "advising" is not limited to just the formal role of an academic advisor, the College emphasized the value of mentorship when soliciting nominations for the advising awards from the class of 2023.
Sophie Klein, Senior Lecturer, Core Curriculum
Sophie is an excellent example of the power of a trusted mentor. One of her nominators put it best when she stated that "Professor Klein has been an incredible mentor and teacher, weathering the strangeness of COVID and its aftermath with patience, creativity and ingenuity. One thing I so appreciate about Professor Klein is that she is unafraid of weird academic questions — in fact, she encourages them, and offers her vast expertise in return."
Duncan Fitzgerald, Professor, Earth & Environment
One of Duncan's nominators noted how valuable the simple act of picking classes was to his BU career. He commented that "Dr. FitzGerald has provided valuable advice and guidance to my course selection. He patiently guides me and asks for detailed reasons for choosing each course. Even though I did not fully understand some of the course choices he recommended at that time, as I neared graduation and began to review, I realized that the courses he recommended had played an essential and positive role in my academic research and in deciding my future direction." He added that Duncan's interest in him as a student went beyond the classroom and lab, "Dr. FitzGerald is also a supportive and caring mentor in my daily life . His guidance helps me cultivate a healthy lifestyle and confidence in myself. To sum up, Dr. FitzGerald is an outstanding mentor in student advising."
Merav Shohet, Assistant Professor, Anthropology
Some students need to be pushed and it was clear in Merav's nominations that she will do just that when students show that they have the potential. One of her nominators had that experience and shared that, "When I declared a minor in Medical Anthropology and mentioned to Professor Shohet that I was interested in research after taking her course she immediately sought opportunities for me to get involved — from involving me in her own research and supporting me in seeking funding through UROP. She has pushed me to take advantage of many other opportunities such as enrolling in Master's level courses and pursing the Provost's Scholars Award. Dr. Shohet is the most deserving person I can think of for this award."