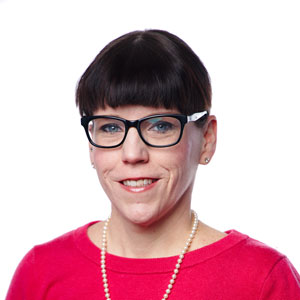 Danielle Rousseau
Assistant Professor, Criminal Justice
Dr. Rousseau is a social justice researcher and practitioner. As a licensed therapist and certified yoga teacher, she has worked in the field of forensic mental health doing crisis response and victim advocacy, both in correctional facilities and in the community. Rousseau's research, teaching, and practice focus on justice, trauma, gender, mental health, and mindfulness. She is an advocate of integrative, holistic approaches that support embodied self-care and resilience, and is the recipient of multiple research grants, including a grant from the Florida Blue Foundation to develop, implement, and evaluate an opioid-specific yoga and mindfulness curriculum. Rousseau's work is published in many academic journals and texts, including Journal of Gender, Race & Justice, the Law and Society Review, and the Annals of the Academy of Political and Social Sciences, and she is currently editing a book on yoga and sexual violence. She received her MA in clinical forensic psychology and her PhD in criminology and justice policy and women's studies.
Courses
Scholarly Works
Faculty Q&A
What advice do you have for new students?
Be engaged and think critically. Take an active role in your education. Find your passion.

Also, do not be afraid to reach out to the Boston University Criminal Justice faculty and facilitators, they have a wide array of experience and expertise. Take advantage of this invaluable resource and explore interests you have in common.