Welcome to the CISS "Meet Our Faculty Affiliates" feature. Communications Intern Lily Belisle (CAS '25; Sociology) shares her interview with a CISS faculty affiliate, revealing the inspiration for their research, their latest projects, their favorite teaching experience at BU, and more.
February 2023: Japonica Brown-Saracino (CAS Sociology)
Japonica Brown-Saracino is an ethnographer who specializes in urban and community sociology, cultural sociology, and the study of gender and sexualities. Recent projects include an ethnography of dyke bar commemoration in four U.S. cities, with related articles published in the Journal of Lesbian Studies (2020) and American Journal of Sociology (2021).  The 2021 article received honorable mention for best article from the Community and Urban Section of the ASA. With collaborators, Brown-Saracino recently published a study of museum representations of gender and sexualities, and, with Robin Bartram, she is at work on a study of gender and housing. Brown-Saracino has served as Vice-President of the Eastern Sociological Society, and as chair of the Community and Urban Sociology Section of the American Sociological Association. She currently serves on the Culture Council of the American Sociological Association, as an associate editor of Social Problems, and as a member of the ASR editorial board. At BU she serves as Chair of Sociology and directs the Urban Inequalities Workshop, which is sponsored by the Initiative on Cities, where she serves as a Faculty Fellow. Learn more about Professor Brown-Saracino in her full feature here!
January 2023: Steven Sandage (STH Religion, CAS Psychology)
Steven J. Sandage, MDiv, PhD (Counseling Psychology), LP, is the Albert and Jessie Danielsen Professor of Psychology of Religion and Theology at Boston University and research director of the Center for the Study of Religion and Psychology. He also serves as visiting faculty in the psychology of religion at MF Norwegian School of Theology (Oslo). Dr. Sandage does research in the areas of positive psychology, psychology of religion, intercultural competence and social justice, psychotherapy processes and outcome, psychopathology, and clinical training. He also practices as a Licensed Psychologist with clinical specializations that include couple and family therapy, multicultural therapy, and spiritually-integrative therapy. He is on the editorial boards of the Journal of Clinical Psychology, Psychotherapy, and the Journal of Spiritual Formation and Soul Care and received the Narramore Award for excellence in the integration of psychology and theology from the Christian Association of Psychological Studies. His books include The Skillful Soul of the Psychotherapist, Forgiveness and Spirituality: A Relational Approach, Relational Spirituality in Psychotherapy: Healing Suffering and Promoting Growth, and more. Learn more about Professor Sandage in his full feature here.
December 2022: Neha Gondal (CAS Sociology, Computing & Data Sciences)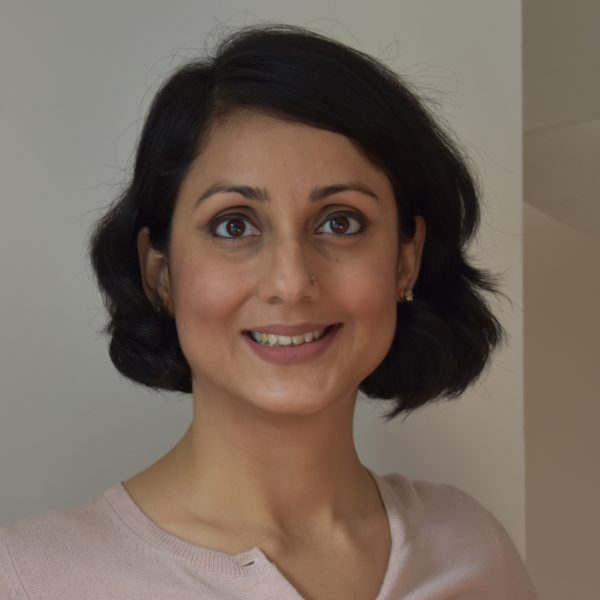 Dr. Neha Gondal is an assistant professor in the sociology and computing and data sciences departments at Boston University. Her primary research interests lie in exploring the relationship between social networks and culture and its role in the production and maintenance of social inequalities. Professor Gondal employs cutting edge statistical techniques for modeling social networks including varieties of exponential random graph models (ERGM) and agent-based modeling (ABM) to study diverse contexts such as elite consolidation through money-lending ties in Renaissance Florence, inequalities in academic communities evident in citation and hiring networks, and the clustering of unhealthy outcomes in Boston's public housing developments. Recently, Professor Gondal's work has been funded by the National Institute of Health and published in prominent academic journals including Social Forces and Social Networks. Learn more about Dr. Gondal in her full feature here!
November 2022: Tanya Rouleau Whitworth (CAS Sociology)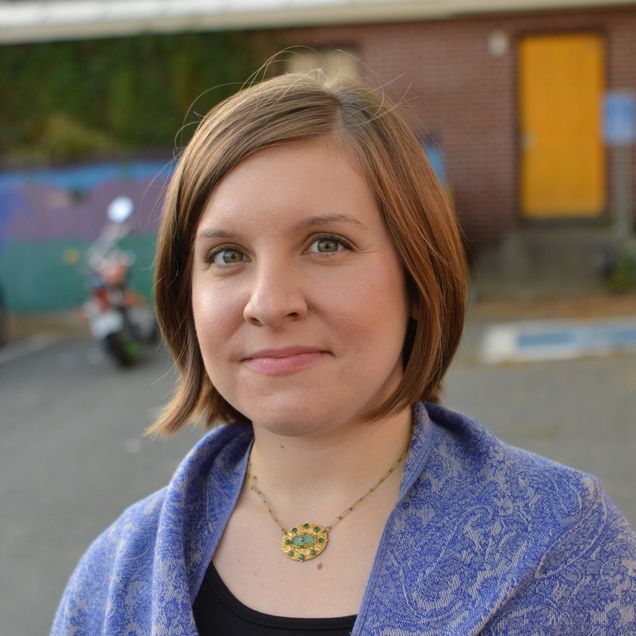 Dr. Tanya Rouleau Whitworth is a postdoctoral fellow at the Center for Innovation in Social Science (CISS), working with professor of sociology and CISS Director Dr. Deborah Carr. She studies health, education, sexuality, and family relationships across the life course. She uses a diversity of statistical methods in her research and also enjoys collaborating on mixed methods and interdisciplinary projects. Her work has been published in  Journal of Marriage and Family, Gender & Society, and Perspectives on Sexual and Reproductive Health. Her dissertation (2022) examined race, class, and gender differences in college students' receipt of support from their parents and the implications of that support for degree completion. Learn more about Dr. Rouleau Whitworth's research and publications at her website and in a her full feature here! 
October 2022: Jacob Bongers (CAS Archaeology)
Dr. Jacob Bongers is anthropological archaeologist who received a Ph.D. in archaeology from the Cotsen Institute of Archaeology at UCLA in 2019. He employs multidisciplinary methodologies built around archaeological science and digital archaeology to investigate how Indigenous communities confront social and environmental change. His doctoral research examined how groups configured ritualized behaviors to deal with imperial conquest in southern Peru. His current research explores how Indigenous communities in highland and coastal Peru mitigate climatic hazards and conflict in everyday life. Prior to joining BU, Bongers conducted archaeological fieldwork in Portugal, Chile, Ethiopia, Oman, and Peru. Learn more about Dr. Bongers's background and current work in an interview with CISS communications intern Lily Belisle.
September 2022: Michelle Amazeen (COM Mass Communication; Advertising; PR)
Dr. Michelle A. Amazeen is Director of the Communication Research Center and an associate professor in the Department of Mass Communication, Advertising and Public Relations in the College of Communication. Her research program examines mediated persuasion and misinformation. Working at the intersection of journalism studies, media effects, and political communication, she explores the nature and persuasive effects of misinformation and efforts to correct misinformation. She uses qualitative and quantitative methods to yield results with practical applications for journalists, educators, policy makers, and consumers who strive to foster recognition of and resistance to persuasion and misinformation in media.
August 2022: Michel Anteby (QST Management & Organizations; CAS Sociology) 
Michel Anteby is a professor of management & organizations at Questrom School of Business and sociology/CAS (by courtesy). He co-leads Boston University's Precarity Lab. His research looks at how individuals relate to their work, their occupations, and the organizations they belong to. He examines the practices people engage in at work that help them sustain their chosen cultures or identities. In doing so, his research contributes to a better understanding of how these cultures and identities come to be and manifest themselves. His has appeared in journals such as Academy of Management Journal, Administrative Science Quarterly, American Sociological Review, Organization Science, Social Science & Medicine, and Social Forces. He also is the author of two monographs: a study of illegal factory production titled Moral Gray Zones: Side Productions, Identity, and Regulation in an Aeronautics Plant and an ethnography faculty socialization at the Harvard Business School titled Manufacturing Morals: The Values of Silence in Business School Education. Read the full feature here.
July 2022: Charles Chang (CAS Linguistics)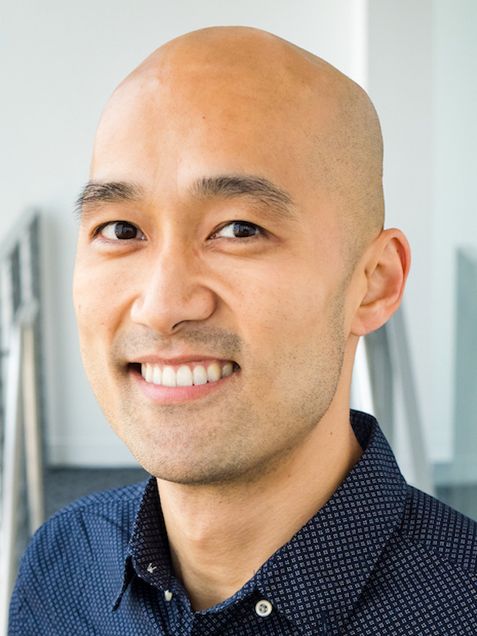 Charles Chang is an associate professor of linguistics. with affiliations at the Center for the Study of Asia and Hearing Research Center. He teaches courses related to language acquisition and linguistic theory and directs the Phonetics, Acquisition & Multilingualism Lab (PAMLab). His research addresses topics in phonetics, phonology, psycholinguistics, and language development. His specific interests include the early stages of second language (L2) and third language (L3) phonological acquisition, the structure of phonetic and phonological representations, linguistic plasticity, cross-linguistic interactions within the bilingual/multilingual mind, bases of perceived cross-linguistic similarity, second language speech processing, heritage language phonology, and contact-induced sound change. Read the full feature here.
June 2022: Heba Gowayed (CAS Sociology)
Heba Gowayed
is an assistant professor of sociology. Her research, which is global and comparative, examines how low-income people traverse social services, immigration laws, and their associated bureaucracies while grappling with gender and racial inequalities. Dr. Gowayed's new book Refuge, is an ethnography exploring the lives of Syrians seeking refuge in the United States, Canada, and Germany. In it she examines whether and how these countries recognize and invest in new arrivals' humanity and potential, shaping their economic realities and feelings of belonging. As countries receive refugees through their social welfare systems,  Refuge raises a mirror to how these systems (re)produce social inequality. Read the full feature here.
May 2022: Steven Rosenzweig (CAS Political Science)
Steven Rosenzweig
is an assistant professor of political science. He studies comparative politics and the political economy of development, with a focus on political violence, electoral accountability, and African politics. He is a co-coordinator of the Research in Comparative Politics Workshop. Dr. Rosenzweig's book project investigates the logic of violence in electoral competition, analyzing why politicians use violence as an electoral tactic and how it affects voting behavior. Current projects include researching the effects of party primaries in developing democracies and the impact of a program to strengthen American democracy through partisan depolarization. Read the full feature here.
April 2022: Luke Glowacki (CAS Anthropology)
Luke Glowacki
is an assistant professor of anthropology and a faculty affiliate of the Center for Innovation in Social Science. He studies the evolution of complex social behavior, including cooperation and war. Dr. Glowacki has done extensive fieldwork among nomadic pastoralists along the Ethiopian / South Sudanese border studying inter-ethnic violence. Read the full feature here.
March 2022: Ana Villarreal (CAS Anthropology)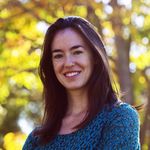 Dr Ana Villarreal, assistant professor of sociology and CISS affiliate, joined the BU faculty in 2016, after earning her PhD in sociology at University of California-Berkeley. Her book manuscript The Armored City: Violence and Seclusion in the Mexican Metropolis reveals how increased violent crime prompts the concentration of urban wealth and public security at the city level to the detriment of larger metropolitan areas. Read the full feature here. 
Please nominate a colleague (or yourself!) to be a future Featured Affiliate!