Online Learning at Boston University
Highly ranked programs. World-class faculty. Flexible format.
Welcome to Boston University's online programs.
Since 2002, BU has been offering award-winning online learning programs that enable students worldwide to pursue their educational goals and earn a college degree from Boston University.
When you learn online at Boston University, you connect to world-class faculty, highly motivated students, supportive staff, and academic programs that provide specialized skills in some of the most competitive industries. Whether pursuing your master's, completing your bachelor's, earning a doctoral degree, or seeking a graduate certificate, Boston University offers an innovative approach to distance education, along with a deep commitment to online students and a trusted reputation.
Become part of the Boston University community—from wherever you are.
Connect With Students Across the Globe
Experience the benefits of a global education community and interact with students in countries around the world.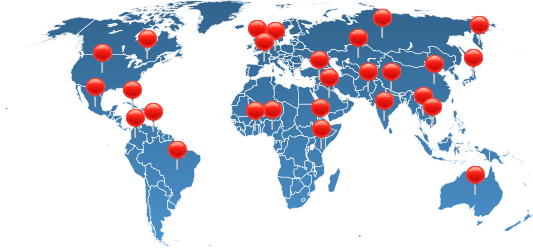 3 programs ranked in the top 10 by U.S. News & World Report
3200 students currently enrolled  in online programs at BU
76 countries represented by BU online students
Over 10,000 graduates with BU degrees earned online
Why Choose BU?
For more than 145 years, Boston University has been synonymous with pioneering research, academic innovation, and internationally renowned faculty and alumni. Today, BU's online programs bring that unique experience to students worldwide.
BU's award-winning online courses and programs are designed and taught by distinguished University faculty.
We bring together a diverse community of engaged, mature students.
Students benefit from the latest interactive technology and unparalleled support.
Upon graduation, you join BU's network of 407,000+ alumni worldwide.
A world-class education is within reach—wherever you are. We invite you to explore our online programs.
"The mission of the Office of Distance Education is to enrich and expand Boston University's online initiatives, delivering an unparalleled distance learning experience to students who demand expert instructional design, state-of-the-art media production, a strong sense of community, and comprehensive academic support resources."
View all of our Awards & Accreditations.
News & Announcements
February 3, 2022

Strategies for Improving Accessibility in Digital Spaces Tuesday, March 29, 12 – 1... Read More

July 8, 2021

Want to gain skills in leading interprofessional healthcare teams? Boston University's Office... Read More

January 27, 2021

Over eight years of U.S. News & World Report rankings, BU's Metropolitan... Read More