Online Global Marketing Management Graduate Certificate
The online Global Marketing Management graduate certificate introduces innovative marketing concepts, focusing on Internet-enabled approaches combined with the marketing skills necessary for today's highly competitive and international environment. You will learn Internet-based marketing skills such as web design, SEO, and SEM, and develop an appreciation for the power of social media. Through partnerships with universities around the world, the program offers a truly unique opportunity to take online courses in English with MBA students worldwide, learning about marketing and business in Latin America, Europe, the Middle East, and Asia. In our specially designed international course series, you will learn from partner university professors while engaging with students employed in the region's corporations. The certificate is truly an exciting opportunity to learn the new marketing skills necessary for competition in today's highly sophisticated web environment—while engaging with fellow students around the globe.
Students who complete the Graduate Certificate in Global Marketing Management will be able to demonstrate:
An understanding of opportunities offered by the Internet and various digital business strategies and technologies.
The technical skills to be able to write and put into operation enterprise Internet strategy.
Skills and abilities necessary to operate in a global environment and use a broad range of innovative marketing techniques.
Specific marketing skills and related marketing concepts, including social media marketing.
The knowledge necessary to optimize websites for various search engine functions, and engage in a broad range of innovative marketing techniques.
Knowledge and expertise of international marketing and management that enables successful competition in the global economy.
Why Choose BU's Graduate Certificate in Global Marketing Management?
Boston University certificate programs comprise just four courses (16 credits) and provide essential skills and capabilities in high-growth industry areas. Certificate programs also provide a pathway to Metropolitan College management degree programs.
Learning from expert faculty from MET's Department of Administrative Sciences, students will gain the marketing skills necessary for today's highly competitive and international environment.
Online certificate programs share courses and instructors with MET's master's degree programs in management, ranked #9 among the nation's Best Online Master's in Business Programs (Excluding MBA) by U.S. News & World Report in 2023.
Career Outlook
Advertising, Promotions, and Marketing Managers
10% increase in jobs through 2026
$129,380 median annual pay in 2015
Market Research Analysts
23% increase in jobs through 2026
$63,230 median annual pay in 2017
Sales Managers
7% increase in jobs through 2026
$121,060 median annual pay in 2017
Bureau of Labor Statistics, U.S. Department of Labor, Occupational Outlook Handbook, 2017-18 Edition
Money Matters
Boston University Metropolitan College (MET) offers competitive tuition rates that meet the needs of part-time students seeking an affordable education. These rates are substantially lower than those of the traditional, full-time residential programs yet provide access to the same high-quality BU education. To learn more about current tuition rates, visit the MET website.
Financial Assistance
Comprehensive financial assistance services are available at MET, including scholarships, graduate loans, and payment plans. There is no cost to apply for financial assistance, and you may qualify for a student loan regardless of your income. Learn more.

Curriculum
Boston University's Graduate Certificate in Global Marketing Management consists of four required courses (16 credits).
Boston University will recognize credits earned toward the Graduate Certificate in Global Marketing Management as the equivalent of the specialization requirements for the Master of Science in Global Marketing Management.
Courses
Admission Information
Jennifer Lee
Assistant Professor, Administrative Sciences; Coordinator, Global Marketing Management
PhD, State University of New York at Binghamton; MA, Oregon State University; BS, Yonsei University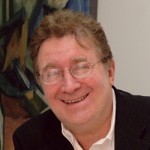 Barry Unger
Associate Professor Emeritus, Administrative Sciences
EdD, Harvard University
SB, Massachusetts Institute of Technology (Alfred P. Sloan School of Management)

Vladimir Zlatev
Associate Professor of the Practice of Administrative Sciences
PhD, MS, BS, Dresden University of Technology

Getting Started
To learn more or to contact an enrollment advisor before you get started, request information using the button below and tell us a little about yourself. Someone will be in touch to answer any questions you may have about the program and detail the next steps in earning your degree. You can also start your application or register for a course at Metropolitan College.