Online Master of Science in Health Communication Concentration in Healthcare Promotion, Media & Marketing
The online MS in Health Communication (MSHC) concentration in Healthcare Promotion, Media & Marketing at Boston University's Metropolitan College (MET) will help you develop or refresh skills vital for today's professional health communicator. Using persuasion and media effects theory, communication planning, and other fundamental behavioral and management concepts, you will learn to design integrated public relations, media, and marketing plans that help achieve the goals of health-related organizations and clients.
This is particularly vital as healthcare enters a transformative period. Healthcare industries are predicted to be among those growing the fastest through 2029 (The Economics Daily, U.S. Bureau of Labor Statistics, September 2020). Factors affecting the landscape include an increase in chronic lifestyle diseases—diabetes, blood pressure, asthma, arthritis, cancer, dementia, and other stress-related disorders—which is helping drive expansion of the wellness industry, the value of which is poised to grow by $1,299.8 billion through 2024, according to a report by Technavio. Additionally, United States Census Bureau data shows that one in five Americans will be 65 or older by 2034, with aging baby boomers expected to outnumber children for the first time in 2030. Healthcare organizations—and the many health and wellness businesses affiliated with them—will all need professional health communicators who excel at developing effective and responsible communication strategies.
In today's climate of greater integration among public relations, media, and marketing disciplines, even recently educated communication professionals are challenged by the pace of change in their professions and across the media landscape. The concentration in Healthcare Promotion, Media & Marketing focuses on developing your understanding of the differences, similarities, and tensions among these communication functions within organizations, and how to effectively implement and align contemporary strategies and measurable tactics as part of a unified effort.
As we enter this fertile period for the healthcare industry, it is essential to be able to frame points of view and craft powerful messages using print, broadcast, social, community, and organizational media in creative ways to influence and educate diverse audiences. With a focus on workplace-ready skills, you will develop campaigns, search-optimized content, and materials—while understanding the importance of ethics, privacy, and regulatory considerations.
You will also gain essential knowledge in brand, reputation, and crisis management. As a graduate of the program, you will be prepared for professional communication roles within consumer- and business-facing corporations, government agencies, healthcare organizations and hospitals, PR and marketing agencies, nonprofit organizations, and other employers seeking to advocate for, educate, and influence audiences about health and wellness.
Students who complete the master's degree in Health Communication will be able to:
Employ communication strategy, methods, and technology to communicate information, influence audiences, or affect change on health-related topics and issues.
Evaluate the value and significance of traditional, social, and digital media practice in the health communication field.
Demonstrate competence in communicating about healthcare, including how to develop purpose-driven, audience-specific materials.
Understand and apply ethical and socially responsible health communication practices and strategies that consider privacy, regulatory, and legal issues specific to the healthcare industry.
Interpret and apply basic communication research fundamentals to the field of health communication.
Analyze, synthesize, interpret, and present health and scientific information using clear and concise messaging for public, media, and/or stakeholder consumption.
In addition, those who complete the concentration in Healthcare Promotion, Media & Marketing will be able to:
Create channel-specific health communication plans and search-optimized content designed to support, influence, and engage with diverse stakeholder audiences.
Understand and demonstrate socially responsible health communication principles and practices as they apply to public relations, digital marketing, and media relations, including privacy, copyright and regulatory considerations, and knowledge of the Code of Ethics as defined by the Public Relations Society of America (PRSA).
Understand the expanding 24/7 role of media relations professionals within healthcare organizations, including dos and don'ts for developing successful relationships with reporters, message framing and delivery methods, and crisis management strategies.
Identify the differences, similarities, and tensions among public relations, media, and marketing functions within healthcare organizations, and the importance of unified strategies that align and measure organizational efforts.
Awards & Accreditations
The elective course Visual Communication in the Digital Health Age (MET HC 762) received the 2017 Blackboard Catalyst Award for Teaching & Learning—a global honor recognizing excellence in delivering students a flexible, innovative online learning experience.
Silver Award for Distance Learning Programming, U.S. Distance Learning Association (USDLA), 2010
Why Choose BU's Master of Science in Health Communication?
Courses are taught by experienced health professionals and faculty experts from across Boston University, including the College of Communication, School of Public Health, and Metropolitan College.
BU's program is unique, offered 100% online with asynchronous learning, while integrating communication and healthcare content in each course.
Enjoy an exceptional 15:1 student-to-instructor ratio, ensuring close interaction with faculty and access to support.
The Health Communication master's program provides a global community of experts and peers, as well as unparalleled academic resources available to students 24/7.
All applicants are automatically considered for merit scholarships, and admitted students are nominated based on eligibility.
You can earn the MSHC degree with a concentration in Healthcare Promotion, Media & Marketing by completing the Graduate Certificate in Foundations of Health Communication and the Graduate Certificate in Healthcare Promotion, Media & Marketing.
Career Outlook
Advertising, Promotion, and Marketing Managers
6% increase in jobs through 2029
$141,490 median annual pay in 2020
Public Relations Specialists
7% increase in jobs through 2029
$62,810 median annual pay in 2020

Medical and Health Services Managers
32% increase in jobs through 2029
$104,280 median annual pay in 2020

Health Educators and Community Health Workers
13% increase in jobs through 2029
$48,140 median annual pay in 2020
Bureau of Labor Statistics, U.S. Department of Labor, Occupational Outlook Handbook (last modified April 9, 2021)
Money Matters
Boston University Metropolitan College (MET) offers competitive tuition rates that meet the needs of part-time students seeking an affordable education. These rates are substantially lower than those of the traditional, full-time residential programs yet provide access to the same high-quality BU education. To learn more about current tuition rates, visit the MET website.
Financial Assistance
Comprehensive financial assistance services are available at MET, including scholarships, graduate loans, and payment plans. There is no cost to apply for financial assistance, and you may qualify for a student loan regardless of your income. Learn more.

Curriculum
Boston University's online Master of Science in Health Communication consists of eight required online courses (32 credits) and can be completed in as few as 16 months of part-time study.
Courses
Admission Information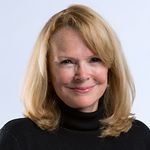 Leigh Curtin-Wilding
Lecturer and Program Director, Health Communication
Digital Content Strategist, Consultant
MS, Boston University; BA, University of Oklahoma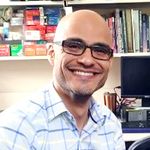 Felipe Agudelo Acevedo
Lecturer
Assistant Professor, Department of Public Health, Simmons University
PhD, DePaul University; MPH, National School of Public Health, Universidad de Antioquía, Colombia; BEng, Universidad de Antioquía, Colombia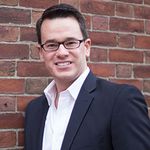 Nicolas Barber
Lecturer, Boston University College of Communication and Metropolitan College
Video Technologies Analyst, Forrester Research
BS, Boston University
Getting Started
To learn more or to contact an enrollment advisor before you get started, request information using the button below and tell us a little about yourself. Someone will be in touch to answer any questions you may have about the program and detail the next steps in earning your degree. You can also start your application or register for a course at Metropolitan College.