Online Master of Science in Financial Management Degree
The online Master of Science in Financial Management (MSFM) at Boston University's Metropolitan College provides students with a specialized education in global finance, including investment analysis and international finance. Available on campus and online, the Financial Management master's program is designed for students seeking careers in corporate finance, financial management, investments, and multinational finance. Many of the program's courses would also benefit students whose career plans include obtaining a Chartered Financial Analyst® (CFA) designation.
Students in the Master of Science in Financial Management program have the option of choosing a concentration in International Finance or Investment Analysis.
Students who complete the master's degree in Financial Management will be able to demonstrate:
Knowledge applicable to all aspects of finance, including corporate finance, international finance and trade, and investments and derivatives.
An understanding of risk–reward characteristics of financial markets and securities.
Mastery of quantitative approaches to analysis of domestic and international financial industry challenges in areas of security valuations and risk management.
Comprehension of the importance of ethical behavior in all aspects of business, management, and finance.
Awareness of significant changes in the global financial regulatory environment, especially after the subprime credit crisis of 2008, and how these changes impact the overall financial system.
Awards & Accreditations

Accredited member of AACSB International―The Association to Advance Collegiate Schools of Business
Why Choose BU's Master of Science in Financial Management?
The Financial Management program offers the flexibility of online or on-campus study formats, ensuring that students can earn their degree the way that suits them the best.
In 2018, Metropolitan College's online master's degrees in management were ranked #9 among the Best Online Graduate Business Programs (Excluding MBA) by U.S. News & World Report.
Boston University is an accredited member of AACSB International―The Association to Advance Collegiate Schools of Business.
The MS in Financial Management program expands upon classic theory taught in traditional MBA courses, providing the insights, critical thinking, and analytical skills needed to solve problems in today's changing financial landscape.
Professor Irena Vodenska was the principle investigator for Boston University's part of the international, multi-institutional "Forecasting Financial Crisis" grant funded by the European Union.
Career Outlook
Financial Managers
7% increase in jobs through 2024
$117,990 median annual pay in 2015
Economists
6% increase in jobs through 2024
$99,180 median annual pay in 2015
Financial Analysts
12% increase in jobs through 2024
$80,310 median annual pay in 2015
Financial Examiners
10% increase in jobs through 2024
$78,010 median annual pay in 2015
Securities, Commodities, and Financial Services Sales Agents
10% increase in jobs through 2024
$71,550 median annual pay in 2015
Bureau of Labor Statistics, U.S. Department of Labor, Occupational Outlook Handbook, 2016-17 Edition
Money Matters
Boston University Metropolitan College (MET) offers competitive tuition rates that meet the needs of part-time students seeking an affordable education. These rates are substantially lower than those of the traditional, full-time residential programs yet provide access to the same high-quality BU education. To learn more about current tuition rates, visit the MET website.
Financial Assistance
Comprehensive financial assistance services are available at MET, including graduate assistantships (up to $4,200 per semester), scholarships, graduate loans, and payment plans. There is no cost to apply for financial assistance, and you may qualify for a student loan regardless of your income. Learn more.

Curriculum
The Boston University Metropolitan College Master of Science in Financial Management consists of ten required online courses (40 credits).*
*Degree requirements may vary for those students transferring credits from previous coursework at Boston University or receiving course waivers due to professional designations.
With appropriate advanced planning, you can use degree electives from your online master's in Financial Management to satisfy up to two required courses in an Administrative Sciences graduate certificate program—leaving only two additional courses to be completed in order to receive a graduate-level certificate.
Courses
Students not pursuing a Financial Management concentration in International Finance or Investment Analysis must complete the degree core courses, specialization courses, and electives, as shown below:
Degree Core Courses
(Four courses/16 credits)
METAD630 Financial and Managerial Accounting
Introduction to the concepts, methods, and problems of financial and managerial accounting. Includes data accumulation, accounting principles, financial statement analysis, measurement and disclosure issues, cost analysis, budgeting and control, production costs, and standard costs. [4 credits]
METAD678 Financial Regulation and Ethics
Financial Regulation and Ethics is a course designed to thoroughly review the important topics of financial regulations, policies, and ethics. The course will explore an overview of the financial systems, their history, problems, and issues for the purpose of understanding the enactment of regulations as a method to protect the financial systems and investors. Also, regulators and their authority will be identified, both domestically and internationally.

Ethics, an extremely important aspect of finance will be discussed and explored. Ethics is a difficult topic to define and can be impacted by social norms. During the ethics portion of the course, students will study where ethics have failed and caused major issues for the financial marketplace and individual companies. [4 credits]
METAD685 Quantitative Methods for Finance
Finance is a highly competitive and dynamic industry that demands quantitative oriented professionals. This course will equip students with the empirical techniques which are used in the analysis of financial markets with a strong focus on financial applications using actual data.

The goal of this course is to provide students with a number of econometric techniques which are used in the analysis of financial markets based on asset pricing and corporate finance models. In particular, the emphasis will be on classical linear regression models, time series analysis, and limited dependent variable models applied to the following topics: predictability of asset returns; event study analysis; econometric tests of the CAPM and multifactor models; volatility modelling, etc. [4 credits]
METAD731 Corporate Finance
Emphasizes issues of accounting, finance, and economics that are important in most management contexts. Stresses understanding financial statements, planning and control, cost and benefit evaluation, cash flow analysis, and capital budgeting. [4 credits]
Specialization Courses
(Four courses/16 credits)
METAD712 Financial Markets and Institutions
Prereq: MET AD630, MET AD731
Investigation and analysis of organization, structure, and performance of U.S. money and capital markets, and institutions. Examines regulation of the financial industry and the role of financial instruments. [4 credits]
METAD714 Mergers and Acquisitions
Prereq: MET AD630, MET AD731
This course examines the process by which takeovers and other corporate control transactions take place. Of particular interest will be the defensive measures by management against hostile bids, buyout transactions, the relation of takeovers to capital structure changes, and the insider trading in takeover contests. [4 credits]
METAD717 Investment Analysis and Portfolio Management
Prereq: MET AD731
Mechanics of securities markets, types of available investments, and an introduction to determination of securities values. Problems of investment policy are approached through studies of portfolio selection methods and the valuation of special classes of securities (e.g., growth stocks). [4 credits]
Plus one of the following:

METAD709 Case Studies in Current Corporate Financial Topics
Prereq: MET AD630, MET AD731
Finance forecasting and planning; capital budgeting, cost of capital, dividend policy, rate of return, and financial aspects of growth. Readings and extensive use of case studies. [4 credits]
METAD713 Derivative Securities and Markets
Prereq: MET AD630, MET AD731
Provides an overview of operation, mechanics, and structure of the derivative markets and covers the concepts of options and futures pricing, arbitrage, and risk management. Emphasizes the theory of risk management and hedging opportunities offered by derivative securities. [4 credits]
METAD719 Fixed Income Analysis
Prereq: MET AD 630, MET AD 731
This course covers the nature and analysis of fixed income securities and an in-depth examination of some of the particular features of some major classes of fixed income instruments, valuation, sensitivity to risks, and management of fixed income portfolios. [4 credits]
METAD763 Multinational Finance and Trade
Prereq: MET AD731
Applies the concepts of corporate finance to the problems of multinational financial management. Major topics include private and public institutions, foreign exchange rates, capital flows, speculation, analysis of alternative foreign investments, analysis of sources and uses of corporate funds abroad, multinational tax and profit planning, international risk analysis, and capital budgeting. [4 credits]
General Electives
(Two courses/8 credits)
METAD605 Operations Management: Business Process Fundamentals
This course helps students to develop an understanding of the impact of business processes on the organization's performance and provides students the key tools to analyze and improve processes in both manufacturing and service sectors. [4 credits]
METAD610 Enterprise Risk Management
This overview course examines the management issues involved with assessing the security and risk environments in both the private and public sectors in order to assure continuous system-wide operations. The course studies the elements of risk assessment and operational continuity using the project management framework of planning, organizing, and control. Students are exposed to the role of the firm in crisis response and management as well as the terms, systems, and interactions necessary to assure continuous operations. Topics include: the role and need for comprehensive assurance strategy and planning; the security aspects of the firm; an overview of the system-wide structure?as well as the organizations within that structure?designed to plan for and respond to local or national crisis; the social and emotional impact on the workforce as well as its effect on productivity; and the organizational infrastructure relating to national, regional, and international compliance. 4 cr [4 credits]
METAD642 Project Management
The course examines the concepts and applied techniques for cost effective management of both long-term development programs and projects. Project management principles and methodology are provided with special focus on planning, controlling, and coordinating individual and group efforts. Key topics of focus include overview of modern project management, organization strategy and project selection, defining a project and developing a project plan and scheduling resources, project risk analysis, work breakdown structures, and project networks. MS Project will be introduced in this course to provide hands-on practical skills with the above topics. Mastery of key tools and concepts introduced in this course provides a significant competitive advantage in the marketplace. [4 credits]
METAD644 Project Risk and Cost Management
Prereq: MET AD642
This course introduces the art and science of project risk as well as continuity management and cost management. Managing the risk of a project as it relates to a three-part systematic process of identifying, analyzing, and responding is examined through actual case studies. Students learn how to manage the components of a project to assure it can be completed through both general and severe business disruptions on local, national, and international levels. Students learn the process of cost management, early cost estimation, detailed cost estimation, and cost control using earned value method. Students study in depth the issues of project procurement management and the different types of contracts for various scope scenarios. [4 credits]
Provides a detailed examination of how businesses can successfully use Internet and Web technology. Students are introduced to the concepts and issues of electronic commerce. Topics include comparison of e-commerce procedures, payment mechanisms, applications in different industry sectors, security, the challenges of starting and maintaining an electronic business site, as well as a comparison with traditional business practices. [4 credits]
METAD680 Global Supply Chains
This course analyzes the managerial activities required to support manufacturing and service industry international strategies to assure that the products/services are delivered/provided in the quality and timely manner expected through the use of global supply chains, outsourcing relationships, and multi-country operations. The course focuses on contemporary strategic issues that affect both large and small corporations and includes: the strategic role of the internet, international trade and logistics, cross cultural teaming, supply chain dynamics, information management, inventory scheduling and control, international coordination, and transportation and customer service. 4cr. [4 credits]
METAD715 Quantitative and Qualitative Decision-Making
Explores decision making and policy formulation in organizations. Includes goal setting and the planning process, rational models of decision making, evaluation of alternatives, prediction of outcomes, cost-benefit analysis, decision trees, uncertainty and risk assessment, and procedures for evaluation of outcomes. [4 credits]
METAD741 The Innovation Process: Developing New Products and Services
Addresses the specifics of new product and service development and fostering innovation and technology to increase performance. Topics include generating and screening initial ideas; assessing user needs and interests; forecasting results; launching, and improving products and programs; bringing innovation to commercial reality. [4 credits]
METCJ632 White-Collar Crime
The purpose of this course is to examine the nature and extent of corporate and white-collar crime, including detection, deterrence, and criminal liability sanctions, as well as, the social and legal changes related to corporate illegality. Students will use case materials which address securities fraud, money "laundering", professional deviance, and political corruption, in addition to other topics. Students will also analyze policy responses including RICO and other laws, regulations and court processing. [4 credits]
METCS555 Data Analysis and Visualization with R
This course provides an overview of the statistical tools most commonly used to process, analyze, and visualize data. Topics include simple linear regression, multiple regression, logistic regression, analysis of variance, and survival analysis. These topics are explored using the statistical package R, with a focus on understanding how to use and interpret output from this software as well as how to visualize results. In each topic area, the methodology, including underlying assumptions and the mechanics of how it all works along with appropriate interpretation of the results, are discussed. Concepts are presented in context of real world examples. Recommended Prerequisite: MET CS 544 or equivalent knowledge, or instructor's consent. [4 credits]
Or choose any other graduate-level course selected from other Administrative Sciences offerings or Metropolitan College departments as well as from other Boston University schools and colleges, with an advisor's approval.
Irena Vodenska
Associate Professor of Administrative Sciences
PhD, Boston University; MBA, Vanderbilt University; MS, BS, University of Belgrade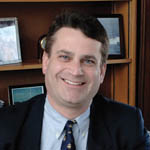 John D. Sullivan
Associate Professor and Chair of Administrative Sciences
PhD, Northeastern University; AM, Harvard University; MBA, Northeastern University; BA, Regis University
Scholarships Available
Getting Started
To learn more or to contact an enrollment advisor before you get started, request information using the button below and tell us a little about yourself. Someone will be in touch to answer any questions you may have about the program and detail the next steps in earning your degree. You can also start your application or register for a course at Metropolitan College.