Online Master of Arts in Gastronomy
A unique, multidisciplinary program created in collaboration with Jacques Pépin and Julia Child, the Master of Arts (MA) in Gastronomy at Boston University's Metropolitan College (MET) encompasses the arts, the humanities, and the natural and social sciences. Students in the program examine the role of food in historical and contemporary societies from a variety of perspectives, leading to careers in media, policy, enterprise, and academia, among others.
The decade ahead is a critical time for those devoted to the study of food. The effect of COVID-19 on social interactions, especially those that typically occur around food, has had a devastating impact upon the food industry—but is also driving innovation. Experimentation with contactless experiences and technology-driven systems in food service, repurposing streets and sidewalks for al fresco dining, new approaches to food delivery and supply chains, and a rise in sustainable urban agriculture are changing the ways humans interact with food, with each other, and with traditions based inside the home and via online communities.
On a deeper, ongoing level, the food industry is also confronting the pernicious legacy of institutional racism, recognizing that bias has permeated food business practices, culinary research, and cookbooks and other media over time. By recognizing the omission of diverse cultures and voices, those in the field of gastronomy can play a role in changing the course of history through inclusion and the amplification of experiences and stories that have otherwise been ignored and overlooked—enriching the field and providing a more accurate picture of food and the role it plays in culture.
The master's degree in Gastronomy at BU MET is an opportunity to be at the forefront of these important societal changes as a critical thinker who can research and document contemporary and historical issues through the lens of food and food customs. As new careers develop in the field that reflect historical social changes and civil rights practices, graduates of the program will be well-positioned to take on challenging new roles.
One of the only online master's programs of its kind, BU MET's MA in Gastronomy program offers a rigorous, interdisciplinary approach to food studies that hones the critical and analytical thinking, problem-solving, and communication skills necessary to tackle today's complex food issues, while developing a deep understanding of food in the context of arts, humanities, natural sciences, and social sciences. You will engage with distinguished scholars and academic departments across BU's many schools and colleges, as well as with renowned visiting faculty and notable food industry professionals and thought leaders—developing the practical and theoretical expertise required for working in food-related industries, governance, and non-profit organizations.
Additionally, BU MET's Gastronomy master's broad range of program electives can be combined to focus on specific areas of interest, such as Business & Entrepreneurship, Communication, Food Policy, or History & Culture.
Students who complete the MA in Gastronomy will be able to demonstrate:
Advanced knowledge of social theory applicable to the study of food.
An ability to critically analyze current and foundational issues in food studies and food systems.
Proficiency in qualitative and quantitative methodologies for interdisciplinary food studies research.
Competence in the written and oral presentation of complex ideas and arguments in scholarly and professional contexts.
BU MET is proud to be the only school in the country with a food studies master's degree program that offers the unique option to gain hands-on experience through wine studies courses and a state-of-the-art culinary arts laboratory. Additionally, Boston University's Programs in Food & Wine include a variety of seminars, lectures, and certificates, including: Cheese Studies; Culinary Arts; Pastry Arts; Seminars in Food & Wine; and Wine Studies.
For more information about the MA in Gastronomy or the Graduate Certificate in Food Studies, please see the Frequently Asked Questions on the Gastronomy program website.
Why Choose BU's Master of Arts in Gastronomy?
BU Metropolitan College's Gastronomy courses offer interplay between academic research and critical thinking as well as exploring food through the senses—providing rare and exceptional range and depth to food studies scholarship. Courses are enhanced by regular guest lectures and special events.
Benefit from working closely with highly qualified Boston University faculty who draw from active research and extensive field experience in all aspects of food studies: policy, history, anthropology, marketing, entrepreneurship, hospitality, journalism, and science.
Experience one of the only gastronomy master's programs in which you can earn academic credit by completing hands-on culinary courses in Cheese Studies, Pastry Arts, and Wine Studies.
Enjoy a 15:1 student-to-faculty ratio in courses that are 100% online, while tackling complex issues alongside peers with solid academic and practical experience.
Learn from the best—BU MET's Gastronomy master's degree program was founded in 1991 by Jacques Pépin and Julia Child, two legends of the culinary world.
All applicants are automatically considered for merit scholarships, and admitted students are nominated based on eligibility.
Up to three Julia Child Student Writing Awards are presented to Gastronomy master's students for outstanding work in a course. Additionally, students who have papers accepted for conferences can receive up to $300 in travel funds to attend.
Career Outlook
Current positions held by alumni of the Food Studies and Gastronomy programs include:
Money Matters
Boston University Metropolitan College (MET) offers competitive tuition rates that meet the needs of part-time students seeking an affordable education. These rates are substantially lower than those of the traditional, full-time residential programs yet provide access to the same high-quality BU education. To learn more about current tuition rates, visit the MET website.
Financial Assistance
Comprehensive financial assistance services are available at MET, including scholarships, graduate loans, and payment plans. There is no cost to apply for financial assistance, and you may qualify for a student loan regardless of your income. Learn more.

Curriculum
Boston University's Master of Arts in Gastronomy consists of ten required online courses (40 credits).
In addition to the below courses, students are also required to maintain an e-portfolio of the work they produce throughout the program. For more information, please visit this page.
Courses
Admission Information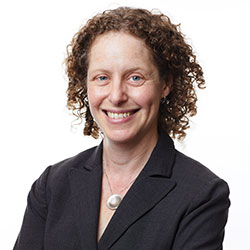 Megan Elias
Associate Professor of the Practice and Director, Gastronomy
PhD, City University of New York; MA, San Francisco State University; BA, Cornell University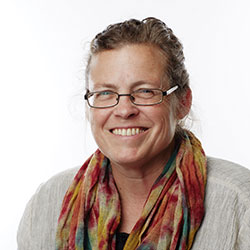 Karen Metheny
Senior Lecturer, Gastronomy
PhD, Boston University; MA, BA, College of William and Mary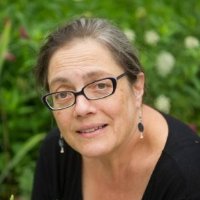 Netta Davis
Lecturer, Gastronomy
MA, Boston University; BA, Wellesley College

Getting Started
To learn more or to contact an enrollment advisor before you get started, request information using the button below and tell us a little about yourself. Someone will be in touch to answer any questions you may have about the program and detail the next steps in earning your degree. You can also start your application or register for a course at Metropolitan College.