Online Master of Science in Computer Information Systems Concentration in Health Informatics
The MS in Computer Information Systems (MSCIS) concentration in Health Informatics exposes individuals to health electronic applications and the collection, processing, and storage of data. Graduates of this program will have a solid knowledge of data communication and computer networks as well as biomedical databases. Each of these areas includes data security and privacy components, which are essential for dealing with medical data. In addition, the foundations of health information technology and electronic health records give graduates a solid exposure to the latest medical technologies, as well as to the electronic record systems used in hospitals and other medical organizations. Students also have the opportunity to take a course that will expose them to the modern IT project management tools and techniques.
The MSCIS is accredited by the Commission on Accreditation for Health Informatics and Information Management Education (CAHIIM). Completion of a CAHIIM-accredited program is required in order to be eligible to sit for professional certification exams offered through the American Health Information Management Association (AHIMA), such as the Certified Professional in Health Informatics (CPHI™) exam. Along with demonstrating a high standard of proficiency and professionalism sought by employers, AHIMA certification ensures access to valuable networking resources, opens the door to higher earning potential, and paves the way for long-term leadership opportunities in the field.
Students who complete the MSCIS degree concentration in Health Informatics will be able to demonstrate:
Advanced knowledge in the analysis and documentation of requirements for architecture, design, and implementation of computer applications systems.
Proficiency in software and computing skills as they pertain to the design and implementation of database systems, data communications, systems analysis, and design.
An understanding of the American healthcare system, medical terminology, basic human anatomy and physiology, disease processes, diagnostic modalities, and treatments associated with common disease processes.
Advanced knowledge of the functionality, technical infrastructure, and best-practice deployment of healthcare IT, including medical algorithms, electronic health records, privacy and security, and regulations.
An understanding of fundamental characteristics of data, information, and knowledge in the healthcare domain and proficiency in managing, processing, and analyzing healthcare data.
Competence sufficient to lead health IT initiatives, to conduct biomedical research, and to design, implement, and manage advanced solutions.
A thorough understanding of the importance of ethical behavior in the profession.
Effective communication skills.
Awards & Accreditations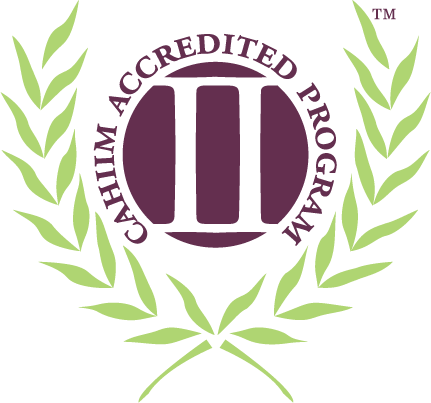 The Health Informatics accreditor of Boston University's Metropolitan College is the Commission on Accreditation for Health Informatics and Information Management Education (CAHIIM). The College's accreditation for the master's degree in Computer Information Systems, Health Informatics concentration, has been reaffirmed through 2027. All inquiries about the program's accreditation status should be directed by mail to CAHIIM, 200 East Randolph Street, Suite 5100, Chicago, IL, 60601; by phone at (312) 235-3255; or by email at info@cahiim.org.
BU MET's Health Informatics Program by the Numbers
92.6% of students enrolled in Health Informatics courses spring 2019 to fall 2020 reported a satisfaction level of 3 or above on a scale of 1 to 5 (5 being most satisfied).
90% of students graduating summer 2019 through spring 2020 were employed within 6 months.
83% of students starting summer 2019 through spring 2020 registered for a subsequent semester and 75% registered for the next academic year.
71% of students entering the program in 2015–2016 and 2016–2017 have graduated as of 2019–2020.
Why Choose BU's Health Informatics?
In 2023, the MSCIS ranked #10 among the Best Online Master's in Computer Information Technology Programs (U.S. News & World Report).
The Health Informatics degree concentration was ranked #8 in "The 50 Best Online Master's in Healthcare Informatics Degree Programs" by TheBestSchools.org.
As a CAHIIM-accredited program, the MSCIS qualifies graduates to sit for certification exams offered through the American Health Information Management Association (AHIMA), such as the Certified Professional in Health Informatics (CPHI™) exam.
The MSCIS program is certified by the Committee on National Security Systems (CNNS) through the National Security Agency's INFOSEC Education and Training Program.
Boston University is recognized by the National Security Agency and the Department of Homeland Security as a Center of Academic Excellence in Information Assurance Education and Research.
Students have access to MET's Health Informatics Research Lab (HILab), established to contribute to the improvement of health care through collaborative research and development in health informatics, bioinformatics, and clinical research.
Career Outlook
Computer and Information Systems Managers
10% increase in jobs through 2029
$146,360 median annual pay in 2019
Computer and Information Research Scientists
15% increase in jobs through 2029
$122,840 median annual pay in 2019
Information Security Analysts
31% increase in jobs through 2029
$99,730 median annual pay in 2019
Bureau of Labor Statistics, U.S. Department of Labor, Occupational Outlook Handbook, 2020
Best Technology Jobs, 2023 U.S. News & World Report
#1 Software Developer
#2 Information Security Analyst
#3 IT Manager
#4 Web Developer
#5 Computer Systems Analyst
#6 Data Scientist
#7 Database Administrator
#8 Computer Network Architect
#9 Computer Systems Administrator
#10 Computer Support Specialist
#11 Computer Programmer
The demand for health informatics workers is projected to grow at twice the rate of employment overall, but there is strong evidence that the nation already faces a shortage of qualified workers in this field.
Burning Glass Technologies Missed Opportunities? The Labor Market in Health Informatics, 2014
Money Matters
Boston University Metropolitan College (MET) offers competitive tuition rates that meet the needs of part-time students seeking an affordable education. These rates are substantially lower than those of the traditional, full-time residential programs yet provide access to the same high-quality BU education. To learn more about current tuition rates, visit the MET website.
Financial Assistance
Comprehensive financial assistance services are available at MET, including scholarships, graduate loans, and payment plans. There is no cost to apply for financial assistance, and you may qualify for a student loan regardless of your income. Learn more.

Curriculum
The online Master of Science in Computer Information Systems consists of ten courses (40 credits).
Courses
Admission & Prerequisite Information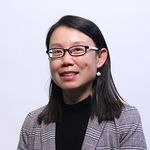 Guanglan Zhang
Assistant Professor, Computer Science; Coordinator, Health Informatics
PhD, MEng, Nanyang Technological University, Singapore; BS, Luoyang Institute of Technology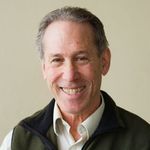 Eric Braude
Associate Professor and Director of Digital Learning, Computer Science
PhD, Columbia University; MS, University of Miami; MS, University of Illinois; BS, University of Natal (South Africa)
Lou Chitkushev
Associate Dean, Academic Affairs; Associate Professor, Computer Science; Director, Health Informatics and Health Sciences
PhD, Boston University; MS, Medical College of Virginia; MS, BS, University of Belgrade
Getting Started
To learn more or to contact an enrollment advisor before you get started, request information using the button below and tell us a little about yourself. Someone will be in touch to answer any questions you may have about the program and detail the next steps in earning your degree. You can also start your application or register for a course at Metropolitan College.