Online Master of Science in Applied Data Analytics
With data analytics needs influencing every major industry—including health care, tech, finance, communication, entertainment, energy, transportation, government, and manufacturing, to name some—there is significant growth in specialized data science and machine learning areas. The demand for skilled talent continues to outpace supply, with McKinsey Global Institute anticipating a shortfall of up to 250,000 data scientists through the decade.
Ideal for mid-career IT professionals or students with a computer science background who seek to train their focus on analytics, the Master of Science in Applied Data Analytics (MSADA) program provides solid knowledge of data analytics and examines the presentation and applications of the latest industry tools and approaches within an academically rigorous framework. Emphasizing both data analytics and applied areas—including databases, applied machine learning, and large dataset processing methods—the MSADA curriculum provides a thorough immersion in concepts and techniques for organizing, cleaning, analyzing, and representing/visualizing large amounts of data. Students will be exposed to various database systems, data mining tools, data visualization tools and packages, Python packages, R packages, and cloud services. The knowledge of analytics tools combined with an understanding of data mining and machine learning approaches will enable students to critically analyze real-world problems and understand the possibilities and limitations of analytics applications.
Students who complete the master's degree in Applied Data Analytics will be able to demonstrate:
Knowledge of the foundations of applied probability and statistics and their relevance in day-to-day data analysis.
Comprehension of computing concepts and applications requirements involving massive computing needs and data storage.
The ability to apply various data visualization techniques using real-world data sets and analyze the graphs and charts.
Understanding of web analytics and metrics, procuring and processing unstructured text/data, and the ability to investigate hidden patterns.
Knowledge-discovery skills using data mining techniques and tools over large amounts of data.
The ability to implement machine learning algorithms and recognize their pertinence in real-world applications.
Comprehensive knowledge of data analytics techniques, skills, and critical thinking, and an understanding of the possibilities and limitations of their applications.
Why Choose BU's Master of Science in Applied Data Analytics?
In 2023, the MSADA ranked #10 among the Best Online Master's in Computer Information Technology Programs (U.S. News & World Report).
Hands-on class projects enable students to build a portfolio of analytics-focused work while providing practical data analytics skills that are immediately applicable on the job in a variety of industries.
Students benefit from a supportive online network as well as research opportunities, with courses developed and taught by PhD-level, full-time faculty and professionals with years of expertise in the industry.
Small course sections ensure that students get the attention they need, while case studies and real-world projects provide in-depth, practical experience with the latest technologies.
Career Outlook
Computer and Information Research Scientists
15% increase in jobs through 2029
$122,840 median annual pay in 2019
Computer Systems Analysts
7% increase in jobs through 2029
$90,920 median annual pay in 2019
Database Administrators
10% increase in jobs through 2029
$93,750 median annual pay in 2019
Bureau of Labor Statistics, U.S. Department of Labor, Occupational Outlook Handbook, September 2020
Best Technology Jobs, 2023 U.S. News & World Report
#1 Software Developer
#2 Information Security Analyst
#3 IT Manager
#4 Web Developer
#5 Computer Systems Analyst
#6 Data Scientist
#7 Database Administrator
#8 Computer Network Architect
#9 Computer Systems Administrator
#10 Computer Support Specialist
#11 Computer Programmer
The growing role of big data in the economy and business will create a significant need for statisticians and data analysts, for example; we estimate a shortfall of up to 250,000 data scientists in the US in a decade.
McKinsey & Company
What's now and next in analytics, AI, and automation
. . . we're seeing an explosion of machine learning roles and continuing growth of data science roles.
LinkedIn 2018 Emerging Jobs Report
By 2020 the number of Data Science and Analytics job listings is projected to grow by nearly 364,000 listings to approximately 2,720,000.
Burning Glass Technologies, Business-Higher Education Forum (BHEF), and IBM
The Quant Crunch: How The Demand For Data Science Skills Is Disrupting The Job Market
Money Matters
Boston University Metropolitan College (MET) offers competitive tuition rates that meet the needs of part-time students seeking an affordable education. These rates are substantially lower than those of the traditional, full-time residential programs yet provide access to the same high-quality BU education. To learn more about current tuition rates, visit the MET website.
Financial Assistance
Comprehensive financial assistance services are available at MET, including scholarships, graduate loans, and payment plans. There is no cost to apply for financial assistance, and you may qualify for a student loan regardless of your income. Learn more.

Curriculum
The online Master of Science in Applied Data Analytics consists of eight courses (32 credits).
Courses
Admission & Prerequisite Information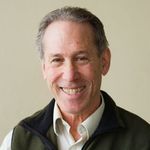 Eric Braude
Associate Professor and Director of Digital Learning, Computer Science
PhD, Columbia University; MS, University of Miami; MS, University of Illinois; BS, University of Natal (South Africa)
Lou Chitkushev
Associate Dean, Academic Affairs; Associate Professor, Computer Science; Director, Health Informatics and Health Sciences
PhD, Boston University; MS, Medical College of Virginia; MS, BS, University of Belgrade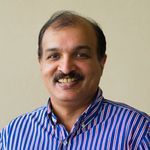 Suresh Kalathur
Assistant Professor, Computer Science; Director, Analytics
PhD, Brandeis University; MS, Indian Institute of Technology; BS, Regional Engineering College (Warangal, India)
Getting Started
To learn more or to contact an enrollment advisor before you get started, request information using the button below and tell us a little about yourself. Someone will be in touch to answer any questions you may have about the program and detail the next steps in earning your degree. You can also start your application or register for a course at Metropolitan College.