Online Advanced Information Technology Graduate Certificate
Designed for students who wish to increase their understanding of information technology and business informatics, while preparing for CISSP® and PMP® industry certifications, the online Graduate Certificate in Advanced Information Technology builds upon topics covered in the Graduate Certificate of Information Technology program, also available online. The four-course curriculum explores how to develop web applications based on databases, expanding the understanding of databases to include all database technologies common in business. Students learn how to define, design, and manage IT projects, while developing a solid grasp of increasingly important areas of network and system security.
Students who complete the Graduate Certificate in Advanced Information Technology will be able to demonstrate:
Advanced knowledge in the field of information technology, with strengths both in the theory and practice of information technology.
Proficiency in technical skills used in modern enterprise information systems, as well as comprehensive skills in the analysis of requirements, design, architecture, and implementation of computer application systems.
Competence sufficient for effective management of information systems projects.
Why Choose BU's Graduate Certificate in Advanced Information Technology?
Four-course certificate program comprises courses shared by the MS in Computer Information Systems, ranked #10 among the nation's Best Online Master's in Computer Information Technology Programs (U.S. News & World Report 2023).
Students benefit from a supportive online network, with courses developed and taught by PhD-level full-time faculty and professionals with hands-on expertise in the industry.
Small course sections ensure that students get the attention they need, while case studies and real-world projects ensure that they gain in-depth, practical experience with the latest technologies.
Career Outlook
Computer and Information Systems Managers
10% increase in jobs through 2029
$146,360 median annual pay in 2019
Computer Network Architects
5% increase in jobs through 2029
$112,690 median annual pay in 2019
Database Administrators
10% increase in jobs through 2029
$93,750 median annual pay in 2019
Bureau of Labor Statistics, U.S. Department of Labor, Occupational Outlook Handbook, 2020
Best Technology Jobs, 2023 U.S. News & World Report
#1 Software Developer
#2 Information Security Analyst
#3 IT Manager
#4 Web Developer
#5 Computer Systems Analyst
#6 Data Scientist
#7 Database Administrator
#8 Computer Network Architect
#9 Computer Systems Administrator
#10 Computer Support Specialist
#11 Computer Programmer
Money Matters
Boston University Metropolitan College (MET) offers competitive tuition rates that meet the needs of part-time students seeking an affordable education. These rates are substantially lower than those of the traditional, full-time residential programs yet provide access to the same high-quality BU education. To learn more about current tuition rates, visit the MET website.
Financial Assistance
Comprehensive financial assistance services are available at MET, including scholarships, graduate loans, and payment plans. There is no cost to apply for financial assistance, and you may qualify for a student loan regardless of your income. Learn more.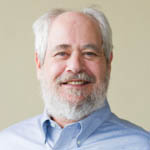 Stu Jacobs
Lecturer, Computer Science
MS, Southern Connecticut State University; BS, University of Wisconsin, Madison
Vijay Kanabar, PMP
Associate Professor, Computer Science and Administrative Sciences; Director, Project Management
PhD, University of Manitoba; MS, Florida Institute of Technology; MBA, Webber College; BS, University of Madras, India; PMP (Project Management Professional), Project Management Institute
Robert Schudy
Associate Professor, Computer Science
PhD, MS, University of Rochester; BA, University of California San Diego
Getting Started
To learn more or to contact an enrollment advisor before you get started, request information using the button below and tell us a little about yourself. Someone will be in touch to answer any questions you may have about the program and detail the next steps in earning your degree. You can also start your application or register for a course at Metropolitan College.