Online Master of Science in Health Communication
Health care issues affect billions worldwide, and can range from health care reform to environmental crises. An effective and responsible communication strategy requires professionals with an understanding of biosystems and disease, nutrition and public health, the American health care system, and epidemiology—and the ability to communicate information in a way both the media and the public can understand.
Developed by Boston University's College of Communication and Metropolitan College, the Master of Science in Health Communication (MSHC) is the first degree of its type to be offered online, providing academic and professional preparation for students who wish to work within this important and emerging field. The multidisciplinary program focuses on the intersection of health care, marketing, health literacy, public relations, and digital media in order to prepare students for the breadth of issues they will encounter as health communicators—from medical breakthroughs and the development of new products to government policies and public health challenges, and many others.
Students who complete the master's degree in Health Communication will be able to:
Apply basic public relations and marketing theories and principles to the practice of health communication.
Employ communication strategy, methods and technology to communicate information, influence audiences, or affect change on health-related topics and issues.
Evaluate the value and significance of traditional, social, and emerging digital media practice in the health communication field.
Demonstrate awareness and understanding of ethical and socially responsible health communication practices and strategies, and knowledge of the Code of Ethics as defined by the Public Relations Society of America (PRSA).
Articulate the role that communication plays in the health care industry.
Interpret and apply basic communication research fundamentals to the field of health communication.
Analyze, synthesize, interpret, and present health and scientific information using clear and concise messaging for public consumption.
Benefits for APR Holders
MSHC applicants who have previously earned the Accreditation in Public Relations (APR) are eligible upon admission to waive two of the program's required courses—the equivalent of 8 credit hours. In recognition of demonstrated expertise in strategic communication and ethical standards, bearers of the APR credential may be granted exemptions from Contemporary Public Relations (MET HC 756) and Media Relations for Health Communicators (MET HC 758), bringing the total number of required courses down from ten to eight and saving an estimated 20 percent in tuition costs. During the admissions process, APR credential holders may also forgo the application essays normally required and instead submit a brief professional statement.
Awards & Accreditations
The elective course Visual Communication in the Digital Health Age (MET HC 762) received the 2017 Blackboard Catalyst Award for Teaching & Learning—a global honor recognizing excellence in delivering students a flexible, innovative online learning experience.
Silver Award for Distance Learning Programming, U.S. Distance Learning Association (USDLA), 2010
Why Choose BU's Master of Science in Health Communication?
Courses are taught by experienced health professionals and faculty experts from across Boston University, including the College of Communication, School of Public Health, and Metropolitan College.
BU's program is unique, offered 100% online with asynchronous learning, while integrating communication and health care content in each course.
The MSHC program is offered completely online (no campus visits required), providing a global community of experts and peers, as well as unparalleled academic resources available to students 24/7.
Career Outlook
Medical and Health Services Managers
17% increase in jobs through 2024
$94,500 median annual pay in 2015
Health Educators and Community Health Workers
13% increase in jobs through 2024
$43,840 median annual pay in 2015
Social and Community Service Managers
10% increase in jobs through 2024
$63,530 median annual pay in 2015
Advertising, Promotion, and Marketing Managers
9% increase in jobs through 2024
$124,850 median annual pay in 2015
Public Relations Specialists
6% increase in jobs through 2024
$56,770 median annual pay in 2015
Bureau of Labor Statistics, U.S. Department of Labor, Occupational Outlook Handbook, 2016-17 Edition
Money Matters
Boston University Metropolitan College (MET) offers competitive tuition rates that meet the needs of part-time students seeking an affordable education. These rates are substantially lower than those of the traditional, full-time residential programs yet provide access to the same high-quality BU education. To learn more about current tuition rates, visit the MET website.
Financial Assistance
Comprehensive financial assistance services are available at MET, including graduate assistantships (up to $4,200 per semester), scholarships, graduate loans, and payment plans. There is no cost to apply for financial assistance, and you may qualify for a student loan regardless of your income. Learn more.

Curriculum
Boston University's online Master of Science in Health Communication consists of ten required online courses (40 credits), and can be completed in as few as 18 months of part-time study.
Those bearing the APR credential are eligible to waive two courses—Contemporary Public Relations (MET HC 756) and Media Relations for Health Communicators (MET HC 758)—the equivalent of 8 credit hours, bringing the total number of required courses down from ten to eight and making it possible to complete the master's program in as few as 14 months of part-time study.
Courses
Required Courses
(Ten courses/40 credits)
METHC750 The American Health Care System for Health Communicators
A vital component of the Health Communication curriculum, this course explores the health care system in terms of 1)communication within organizations, resources, and processes that constitute structure and operations; 2) relationships among stakeholders that shape it; and 3) resulting policies that impact system performance and influence the future of health care. Given the complexity and dynamics of the health care environment, an understanding of related issues at all levels is essential for effective communication and prevention of error within health care organizations. Without it, organizations must react defensively to environmental and political threats, often at the expense of patient safety and well-being; with it, organizations can act strategically to maximize growth opportunities and anticipate those forces that influence policy. The course draws upon multiple perspectives, including health communication in medicine and public health, health management (access, quality, and cost), politics, healthcare ethics, law, and the complexities of cross-cultural and psychosocial considerations within today's healthcare system. [ 4 cr.] [4 credits]
METHC751 Introduction to Epidemiology for Health Communicators
This course is recommended for students who are not Epidemiology concentrators. The purpose of this course is to introduce the basic principles and methods of epidemiology and demonstrate their applicability in the field of public health. A further objective is to provide an introduction to the basic skills needed to critically interpret the epidemiologic literature relevant to public health professionals. [ 4 cr.] [4 credits]
METHC752 The Biology of Disease
This course, designed for students who have little or no background in the biological sciences, provides a foundation in the biological mechanisms and principles underlying major health problems. Selected health problems are explored from a biological perspective in order to provide fundamental information about infectious and non-infectious agents of disease, disease transmission, biological defense mechanisms, co-evolution of man and microbes, the effects of nutritional deficiency and excess, effects of respiratory exposures, the biology of cancer, aging, and other topics. Each student completing this course should be able to knowledgeably participate in a discussion of related health problems with a basic understanding of the terminology, and the underlying biological mechanisms. [ 4 cr.] [4 credits]
METHC755 Contemporary Health Care Marketing
This course provides an in-depth understanding of the essential concepts of marketing and their application to health care. Students gain a working knowledge of marketing tools (such as pricing, promotion, channels, consumer behavior, brand equity, and segmentation) and how to use them. Students build practical applied skills in analyzing marketing problems and developing marketing programs and strategies, with particular attention to health care and its organizational structures, financing, technologies, market demands, laws, and regulations. Students also expand their understanding of the differences and similarities between marketing in for-profit and not-for-profit health care organizations, and they increase their appreciation of the role of data collection, analysis, interpretation, and management in marketing decisions. [ 4 cr.] [4 credits]
METHC756 Contemporary Public Relations
Provides an overview of the professional principles and practices in public relations for corporate, governmental, agency and nonprofit organizations. Includes history, organization, and scope of the field; its roots in social science; types of campaigns and programs; and professional ethics. Theories, strategies, and tactics in current practice emphasized and applied to health communication. Explores opportunities and requirements for work in the field. Students will learn to apply the basic public relations campaign planning model and examine public relations specialty practice areas including media relations, community relations, government relations, crisis communication, investor relations and employee communication. [ 4 cr.] [4 credits]
METHC757 Interactive Marketing Communications
An overview of the theories, practices, and techniques in the emerging field of interactive marketing communications (IAMC). Students gain an understanding of the strategy and tactics of IAMC and its place in the more comprehensive field of marketing communications. In addition, students review IAMC's relationship to and its effects on society, culture, and the economic system. The course will explore almost all the ways interactive marketing can be practiced via the Internet: historical introduction, dotcom era, basic principles, database marketing, etail, email, search (SEO & SEM/PPC), display advertising, social networking, gaming, mobile, et al. [ 4 cr.] [4 credits]
METHC758 Media Relations for Health Communicators
Students learn publicity techniques used in mass media communication, including working with daily and weekly newspapers, magazines, radio, television, film and online media. The course will examine the principles and practices of working with mass media "gatekeepers" to accomplish campaign objectives as well as strategies and tactics for communicating directly with audiences through new media. Students will develop knowledge and skills related to the production and use of media relations tools with a focus on health communication. Case studies will be employed to understand the challenges and opportunities inherent in working with mass media as well as the special demands and practices associated with crisis communication. The course will also explore the emerging role of interactive and social media. [ 4 cr.] [4 credits]
METHC759 Health Communication
Health communication is an emerging field in which professional communicators inform, influence and motivate individual, institutional, and public audiences about important health issues. This course examines theories of interpersonal, organizational, and mass communication relevant to the professional communicator in the health field. Reviews strategies of persuasion, the relationship between attitudes and behavior, and the changing nature of health and health delivery in the United States, and evaluates successful and unsuccessful health information campaigns. [4 credits]
METHC760 Research Methods for Health Communicators
Introduces students to the methodology of communication research. Particular attention will be paid to pre- and post-campaign communication research. The course includes both qualitative and quantitative approaches. Student will learn the nature of scientific logic, computer literature searches, research design, questionnaire construction, sampling, measurement techniques, and data analysis. The course will also explore the use of focus groups, experiments, surveys, and content analysis to inform and evaluate health communication campaigns. [4 credits]
METHC761 Advanced Writing for Health Communicators
Clear and persuasive writing is arguably the most fundamental tool in the contemporary health communicator's toolbox. Essential writing qualities including clarity, cohesion, and concision will be emphasized throughout this course alongside advanced grammar, sentence structure and writing mechanics. The course aims to build advanced writing knowledge and skill upon the foundation each student brings to the classroom. Students will be exposed to a variety of traditional and online writing formats common to the field of health communication. Students will be required to analyze diverse audiences and refine writing strategies, style, vocabulary and levels of formality to accommodate each audience. Requires extensive writing, rewriting and editing assignments. [4 credits]
With advisor's approval, students may replace up to two eligible courses (MET HC 755, MET HC 756, MET HC 757, MET HC 758, MET HC 760) with up to two of the following Visual & Digital Health Communication courses: 
METHC762 Visual Communication in the Digital Health Age
Over the past two decades, the power of visuals in learning and retention has been increasingly recognized -- attributing as much as 80% of retention to information that is visually communicated. In a recent study, 85% of working professionals agreed that creative thinking is critical for problem-solving in their career, and 71% say creative thinking should be taught as a course, like math and science. The efficacy of the use of visual symbols has also been recognized for bridging language barriers in health care settings. This course provides health communication professionals the fundamental principles of design and how these relate to effective communication, particularly in health education and delivery applications. Course lectures and resources will guide students from visual design theory, straight through content creation and measuring effectiveness of visual messaging. Students will explore various media and tools used to create digital images and get hands-on practice in the image editing process. Topics include conceptual design, critical thinking in the creation of practical design, how design relates to industry, human perception and the visual process, and the use of symbols for immediacy and to bridge cultural and literacy divides. In addition to exploring popular digital vehicles for visual storytelling, such as infographics, data visualization, video and mobile, the course will also present real- world challenges, such as ethics and regulations in digital communications, as well as business processes.
Course requires access to a smartphone with camera and video capability or a digital camera/video. [4 credits]
METHC763 Social Media Strategies and Tactics for Health Communicators
The course examines how healthcare organizations are tapping the power of social media to listen, learn, engage and act. This course helps students understand the power and importance of this fundamental shift in communication, and how savvy health care organizations are turning this shift into a strategic advantage. Together, we will examine the impact of the communication technology revolution on the field of health marketing and communication. Through extensive readings, case studies, project assignments, hands-on use of social media and weekly discussions, students will explore the extraordinary health communication challenges and opportunities driven by social media -- as well as the new and daunting problems and threats social media present to healthcare organizations. Students will learn how social media is used in health care and why using it effectively and efficiently has become a necessary skill for many health care professionals. As part of this course, students have the opportunity to earn the Mayo-Hootsuite Social Media Basics Certification, and participate in the Mayo Clinic Social Media Network community. [4 credits]
Students who wish to complete the Graduate Certificate in Visual & Digital Health Communication as well as the Master of Science in Health Communication must take all 12 courses listed above to receive both credentials.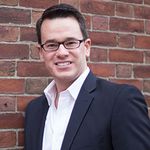 Nicolas Barber
Lecturer, Boston University College of Communication and Metropolitan College
Video Technologies Analyst, Forrester Research
BS, Boston University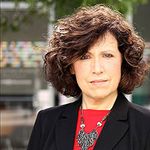 Alane Bearder
Lecturer and Program Facilitator for the Master of Science in Health Communication
Digital Marketing Strategist, Strategic Communications Consultant
MS, Boston University; BA, Rutgers University-New Brunswick

Paul Buta
Lecturer
Health Care Marketing Executive, Choiceplex
MBA, University of Chicago Booth School of Business; MS, BS, University of Illinois, Urbana
View all Faculty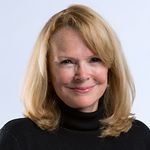 Leigh Curtin-Wilding
Lecturer and Director of the Master of Science in Health Communication
Digital Content Strategist, Consultant
MS, Boston University; BA, University of Oklahoma
Anne Danehy
Visiting Assistant Professor of Communication, Boston University College of Communication
MA, University of Connecticut; BA, Smith College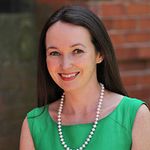 Megan Healey
Clinical Assistant Professor of Epidemiology, Boston University School of Public Health
PhD, Johns Hopkins University School of Medicine; MPH, Harvard School of Public Health; BA, Clark University
Sarah Matousek
Lecturer
Consultant, Day Health Strategies
PhD, University of Rochester; MPH, Boston University; BS, Houghton College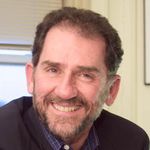 Stephen Quigley
Academic Advisor; Associate Professor of Public Relations, Boston University College of Communication
MEd, Boston University; BA, University of Massachusetts
Jamie Rauscher
Lecturer and Program Facilitator for the Master of Science in Health Communication
Marketing Project Manager, Brigham and Women's Hospital
MS, Boston University; MBA, University of Chicago; BS, University of Illinois at Urbana-Champaign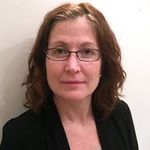 Cassie Ryan
Lecturer
PhD, Boston University School of Public Health, Health Services Research Program, Department of Health Policy and Management; MPH, Boston University; BSN, Columbia University; BA, College of the Holy Cross
Domenic Screnci
Academic Advisor; Senior Advisor for Academic & Emerging Technologies, Digital Learning & Innovation
EdD, MEd, Boston University
Jean van Seventer
Associate Professor of Environmental Health, Boston University School of Public Health
VMD, University of Pennsylvania School of Veterinary Medicine; BS, Stanford University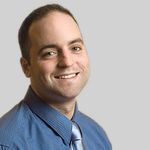 Timothy Sullivan
Lecturer and Program Facilitator for the Master of Science in Health Communication
Director of Communications, The Spaulding Rehabilitation Network & Partners Continuing Care
MS, Boston University; BA, Northeastern University
Getting Started
To learn more or to contact an enrollment advisor before you get started, request information using the button below and tell us a little about yourself. Someone will be in touch to answer any questions you may have about the program and detail the next steps in earning your degree. You can also start your application or register for a course at Metropolitan College.