Online Master of Science in Health Communication
Health care issues affect billions worldwide, and can range from health care reform to environmental crises. An effective and responsible communication strategy requires professionals with an understanding of biosystems and disease, nutrition and public health, the American health care system, and epidemiology—and the ability to communicate information in a way both the media and the public can understand.
Developed by Boston University's College of Communication and Metropolitan College, the Master of Science in Health Communication (MSHC) is the first degree of its type to be offered online, providing academic and professional preparation for students who wish to work within this important and emerging field. The multidisciplinary program focuses on the intersection of health care, marketing, health literacy, public relations, and digital media in order to prepare students for the breadth of issues they will encounter as health communicators—from medical breakthroughs and the development of new products to government policies and public health challenges, and many others.
Students who complete the master's degree in Health Communication will be able to:
Apply basic public relations and marketing theories and principles to the practice of health communication.
Employ communication strategy, methods and technology to communicate information, influence audiences, or affect change on health-related topics and issues.
Evaluate the value and significance of traditional, social, and emerging digital media practice in the health communication field.
Demonstrate awareness and understanding of ethical and socially responsible health communication practices and strategies, and knowledge of the Code of Ethics as defined by the Public Relations Society of America (PRSA).
Articulate the role that communication plays in the health care industry.
Interpret and apply basic communication research fundamentals to the field of health communication.
Analyze, synthesize, interpret, and present health and scientific information using clear and concise messaging for public consumption.
Benefits for APR Holders
MSHC applicants who have previously earned the Accreditation in Public Relations (APR) are eligible upon admission to waive two of the program's required courses—the equivalent of 8 credit hours. In recognition of demonstrated expertise in strategic communication and ethical standards, bearers of the APR credential may be granted exemptions from Contemporary Public Relations (MET HC 756) and Media Relations for Health Communicators (MET HC 758), bringing the total number of required courses down from ten to eight and saving an estimated 20 percent in tuition costs.
Awards & Accreditations
The elective course Visual Communication in the Digital Health Age (MET HC 762) received the 2017 Blackboard Catalyst Award for Teaching & Learning—a global honor recognizing excellence in delivering students a flexible, innovative online learning experience.
Silver Award for Distance Learning Programming, U.S. Distance Learning Association (USDLA), 2010
Why Choose BU's Master of Science in Health Communication?
Courses are taught by experienced health professionals and faculty experts from across Boston University, including the College of Communication, School of Public Health, and Metropolitan College.
BU's program is unique, offered 100% online with asynchronous learning, while integrating communication and health care content in each course.
The MSHC program is offered completely online (no campus visits required), providing a global community of experts and peers, as well as unparalleled academic resources available to students 24/7.
Career Outlook
Medical and Health Services Managers
20% increase in jobs through 2026
$98,350 median annual pay in 2017
Health Educators and Community Health Workers
16% increase in jobs through 2026
$45,360 median annual pay in 2017
Social and Community Service Managers
18% increase in jobs through 2026
$64,100 median annual pay in 2017
Advertising, Promotion, and Marketing Managers
10% increase in jobs through 2026
$129,380 median annual pay in 2017
Public Relations Specialists
9% increase in jobs through 2026
$59,300 median annual pay in 2017
Bureau of Labor Statistics, U.S. Department of Labor, Occupational Outlook Handbook, 2017-18 Edition
Money Matters
Boston University Metropolitan College (MET) offers competitive tuition rates that meet the needs of part-time students seeking an affordable education. These rates are substantially lower than those of the traditional, full-time residential programs yet provide access to the same high-quality BU education. To learn more about current tuition rates, visit the MET website.
Financial Assistance
Comprehensive financial assistance services are available at MET, including scholarships, graduate loans, and payment plans. There is no cost to apply for financial assistance, and you may qualify for a student loan regardless of your income. Learn more.

Curriculum
Boston University's online Master of Science in Health Communication consists of ten required online courses (40 credits), and can be completed in as few as 18 months of part-time study.
Those bearing the APR credential are eligible to waive two courses—Contemporary Public Relations (MET HC 756) and Media Relations for Health Communicators (MET HC 758)—the equivalent of 8 credit hours, bringing the total number of required courses down from ten to eight and making it possible to complete the master's program in as few as 14 months of part-time study.
Courses
Admissions Information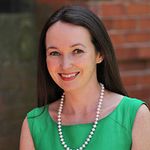 Megan Healey
Clinical Assistant Professor of Epidemiology, Boston University School of Public Health
PhD, Johns Hopkins University School of Medicine; MPH, Harvard School of Public Health; BA, Clark University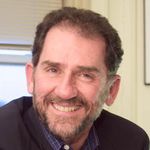 Stephen Quigley
Academic Advisor; Associate Professor of Public Relations, Boston University College of Communication
MEd, Boston University; BA, University of Massachusetts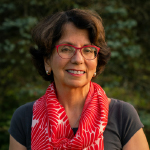 SandraJean M. Grasso
Lecturer
Assistant Director, Graduate Program for Neuroscience (GPN), Boston University
EdD, Boston University; MS, Northeastern University; BA, Merrimack College
Getting Started
To learn more or to contact an enrollment advisor before you get started, request information using the button below and tell us a little about yourself. Someone will be in touch to answer any questions you may have about the program and detail the next steps in earning your degree. You can also start your application or register for a course at Metropolitan College.