Online Food Studies Graduate Certificate
Ideal for students and professionals who are considering a career change or seeking to enhance their credentials, the Online Graduate Certificate in Food Studies provides a solid foundation in food studies and valuable connections to a vibrant food-focused community of scholars and students.
Students who complete the Graduate Certificate in Food Studies will be able to demonstrate:
Interdisciplinary and holistic approaches to the study of food through a liberal arts perspective.
Advanced knowledge of social theory applicable to food studies.
An ability to critically analyze current and foundational issues in food studies and food systems.
Research skills in food studies and knowledge of qualitative and quantitative methodologies for interdisciplinary food studies research.
Competence in the written and oral presentation of complex ideas and arguments in scholarly and professional contexts.
For more information about the Graduate Certificate in Food Studies, please see our Frequently Asked Questions.
Food Studies in the News
See where Food Studies and Gastronomy faculty, students, and alumni have been featured in our MET in the News articles.
Career Outlook
Current positions held by alumni of the Food Studies and Gastronomy programs include:
Money Matters
Boston University Metropolitan College (MET) offers competitive tuition rates that meet the needs of part-time students seeking an affordable education. These rates are substantially lower than those of the traditional, full-time residential programs yet provide access to the same high-quality BU education. To learn more about current tuition rates, visit the MET website.
Financial Assistance
Comprehensive financial assistance services are available at MET, including scholarships, graduate loans, and payment plans. There is no cost to apply for financial assistance, and you may qualify for a student loan regardless of your income. Learn more.

Curriculum
Boston University's Graduate Certificate in Food Studies consists of four required online courses (16 credits).
In addition to the below courses, students are also required to maintain an e-portfolio of the work they produce throughout the program. For more information, please visit this page.
Courses
Admission Information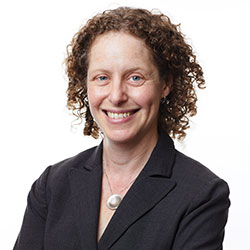 Megan Elias
Associate Professor of the Practice and Director, Gastronomy
PhD, City University of New York; MA, San Francisco State University; BA, Cornell University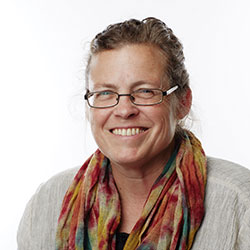 Karen Metheny
Senior Lecturer, Gastronomy
PhD, Boston University; MA, BA, College of William and Mary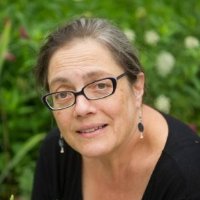 Netta Davis
Lecturer, Gastronomy
MA, Boston University; BA, Wellesley College

Getting Started
To learn more or to contact an enrollment advisor before you get started, request information using the button below and tell us a little about yourself. Someone will be in touch to answer any questions you may have about the program and detail the next steps in earning your degree. You can also start your application or register for a course at Metropolitan College.