Applied Urban Informatics Graduate Certificate
When it comes to creating effective policy decisions and urban plans, government agencies, foundations, nonprofits, and planning firms all recognize the importance of leveraging data. However, as the trend towards evidence-based decision-making continues, the ability to analyze large and complex datasets can be challenging for those without specialized training.
The online Graduate Certificate in Applied Urban Informatics at Boston University's Metropolitan College (MET) helps urban planning professionals develop the key skills needed to work with varied data sources that can ultimately serve to inform policy decisions in a range of government, nonprofit, and private organizations. An interdisciplinary curriculum prepares professionals to confront major issues affecting urban communities, including impacts upon vulnerable populations, economic development, infrastructure systems, and policy implementation. Students with this certificate will be able to identify urban challenges and use the informatics toolkit to derive actionable insights from data.
Graduates of the online Applied Urban Informatics graduate certificate program will be primed for specific analysis roles such as planner, research analyst, GIS analyst, data analyst, planning analyst, policy analyst, research associate, data engagement specialist, research manager, and similar positions within the urban and regional planning and public policy fields. These positions can usually be found within local and state nonprofit community-based organizations, foundations, and private research and planning firms.
Those who complete Boston University's Graduate Certificate in Applied Urban Informatics will be able to:
Define and identify urban challenges in the sphere of planning, policy, and operations, particularly related to social, economic, and environmental constraints that influence decision-making.
Utilize the informatics toolkit to define and address specific challenges and to derive actionable insight from data.
Analyze the ethical implications of emerging technologies.
Incorporate data analysis results into urban planning and policy decisions to increase the quality of life for residents and support city government.
Communicate results clearly and effectively in a medium appropriate to the project, without relying on jargon.
Why Choose BU's Online Certificate in Applied Urban Informatics?
The four-course Applied Urban Informatics certificate provides hands-on experience with valuable analytic and computational tools that is ideal for students who want to examine urban issues using existing and emerging forms of data.
The interdisciplinary Applied Urban Informatics curriculum leverages the expertise of BU MET faculty in the departments of Applied Social Sciences and Computer Science, ensuring students have the technical and theoretical tools to succeed in the field.
Students benefit from a supportive online network, with courses developed and taught by PhD-level full-time faculty and professionals with hands-on expertise in the industry.
Small course sections ensure that students get the attention they need, while case studies and real-world projects ensure that they gain in-depth, practical experience with the latest analytics tools and technologies.
In the online classroom, students enjoy a 15:1 student-to-instructor ratio and are able to network with a global community of professionals who work in city planning and urban policy areas.
Career Outlook
GIS Technologists and Technicians
9% increase in jobs through 2030
$95,270 median annual pay in 2021*
Urban and Regional Planners
7% increase in jobs through 2030
$78,500 median annual pay in 2021
Market Research Analysts
22% increase in jobs through 2030
$63,920 median annual pay in 2021
Environmental Scientists and Specialists
8% increase in jobs through 2030
$76,530 median annual pay in 2021
*Annual wages for "Computer Occupations, All Other"
Bureau of Labor Statistics, U.S. Department of Labor, Occupational Outlook Handbook, 2017-18 Edition

Common Job Titles
Spatial/GIS Analyst
Policy/Public Affairs Analyst
Transportation Analyst/Specialist
Land Use Analyst
Real Estate Development Analyst
Capital Program Planning Analyst
Public Finance and Budget Analyst
Economic Development Analyst
Research Associate
Research Manager
Environmental Planner
Urban Planner
Transportation Planner
Community Development Planner
Regional Planner
City/Town Planner
Land Use Planner
Transit Planner
Economic Development Planner
Housing and Real Estate Planner
Data Engagement Specialist

Money Matters
Boston University Metropolitan College (MET) offers competitive tuition rates that meet the needs of part-time students seeking an affordable education. These rates are substantially lower than those of the traditional, full-time residential programs yet provide access to the same high-quality BU education. To learn more about current tuition rates, visit the MET website.
Financial Assistance
Comprehensive financial assistance services are available at MET, including scholarships, graduate loans, and payment plans. There is no cost to apply for financial assistance, and you may qualify for a student loan regardless of your income. Learn more.

Curriculum
Boston University's Graduate Certificate in Applied Urban Informatics consists of four required online courses (16 credits).
Courses
Admission Information
Yeşim Sungu-Eryilmaz
Assistant Professor, Applied Social Sciences
Director ad interim, City Planning & Urban Affairs
PhD, University of Pittsburgh; MCP, University of Pennsylvania; BCP, Middle East Technical University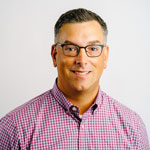 Shea W. Cronin
Assistant Professor, Criminal Justice
Chair, Applied Social Sciences
PhD, American University; BS, Northeastern University
Getting Started
To learn more or to contact an enrollment advisor before you get started, request information using the button below and tell us a little about yourself. Someone will be in touch to answer any questions you may have about the program and detail the next steps in earning your degree. You can also start your application or register for a course at Metropolitan College.