Master of Arts in Religion and Public Leadership (MARPL)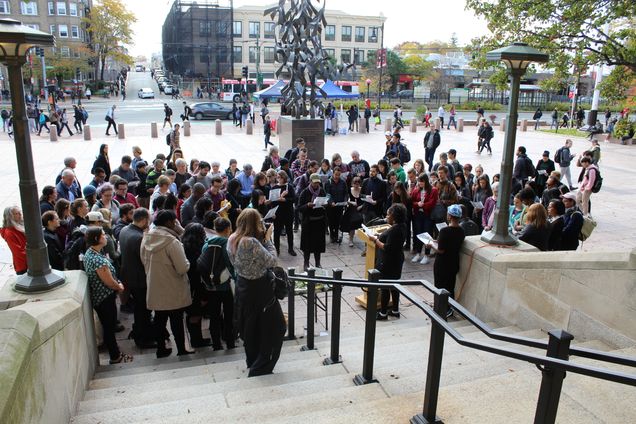 The Master of Arts in Religion and Public Leadership (MARPL) is an online degree program that is ideal for professionals who wish to gain a more robust appreciation for the ways in which religious traditions shape and creatively engage public life. Building on core elements of public theology, ministry, and leadership, the MARPL degree program will enhance one's capacity for serving and leading religious communities and/or other forms of leadership that engage the current challenges of public life. Prospective students with a variety of vocational backgrounds are strongly encouraged to apply to this program. 
The MARPL is completed with two years of part-time fully online study. Coursework will allow students to develop and deepen their understanding of leadership applicable to their professional interests. Classes will engage topics such as ecological faith and justice, leadership in interfaith settings, and disability and ministry in the public sphere.
The first cohort of MARPL students will begin the program in September 2022. Applicants must have graduated with a minimum grade point average of 3.0 from an accredited college or university to be considered for admission to the MARPL. Prospective students are encouraged to attend an online information session about the program prior to applying. Please contact the School of Theology Admissions team to register for a session this spring.