Criminal Justice concentration in Strategic Management, Master's Degree
The online Master of Science in Criminal Justice (MSCJ) concentration in Strategic Management offers an interdisciplinary curriculum designed to provide the skills needed to face contemporary criminal justice challenges and lead reforms—not only domestically, but internationally.
Effective leadership in the increasingly complex field of criminal justice requires a strong footing in ethics, business, and analysis, as well as the ability to keep pace with issues that include the realities of terrorism, the emergence of cybercrime, questions of police legitimacy, and stagnant correctional outcomes in terms of recidivism among offenders. The Strategic Management concentration develops valuable skills that enhance the ability to analyze diverse problems and develop sound, sustainable policies that are guided by logic and planning—making it the ideal credential for experienced, mid-career criminal justice professionals who seeks to advance to the ranks into policy-making, upper management, or executive-level positions in their agencies.
In addition to the knowledge gained in the MSCJ core, students who complete the Criminal Justice master's degree concentration in Strategic Management will be able to demonstrate:
Familiarity with organizational structures of the criminal justice system along with the classical and contemporary theories of organization, planning, and change.

The ability to learn and apply planning skills related to criminal justice policymaking and program design.

Knowledge of policy monitoring and program evaluation techniques.

Proficient comprehension of quantitative and qualitative practices that enhance organizational decision-making, evaluation, and accountability.

An understanding of the nature of public emergency management and preparedness across public and private jurisdictions.
Why Choose BU's Master of Science in Criminal Justice?
In 2021, U.S. News & World Report ranked BU's Criminal Justice master's program #2 among the Best Online Master's in Criminal Justice Programs. The program has ranked in the top 4 each year since 2015.

The master's in Criminal Justice

Boston University's first online program, launched in 2002.
Students learn from leading criminal justice faculty with extensive field experience and scholarship in policing, the judicial system, and corrections.
The MSCJ concentration in Strategic Management prepares practitioners for professional roles analyzing complex criminal justice problems and developing sound and sustainable policies that are guided by logic and planning.
In the online classroom, students are able to network with a global community of criminal justice professionals.
Career Outlook
First-Line Supervisors of Police and Detectives
5–9% increase in jobs through 2026
$89,030 median annual pay 2018
Criminal Investigators and Special Agents
5–9% increase in jobs through 2026
$81,920 median annual pay in 2018
Forensic Examiners
10% increase in jobs through 2026
$80,180 median annual pay in 2018
Information Security Analysts
28% increase in jobs through 2026
$95,510 median annual pay in 2017
Police and Detectives
7% increase in jobs through 2026
$62,960 median annual pay in 2017
Criminal Justice and Law Enforcement Teachers, Postsecondary
10–14% increase in jobs through 2026
$61,900 median annual pay in 2018
Bureau of Labor Statistics, U.S. Department of Labor, Occupational Outlook Handbook, 2017-18 Edition
Money Matters
Boston University Metropolitan College (MET) offers competitive tuition rates that meet the needs of part-time students seeking an affordable education. These rates are substantially lower than those of the traditional, full-time residential programs yet provide access to the same high-quality BU education. To learn more about current tuition rates, visit the MET website.
Financial Assistance
Comprehensive financial assistance services are available at MET, including scholarships, graduate loans, and payment plans. There is no cost to apply for financial assistance, and you may qualify for a student loan regardless of your income. Learn more.

Curriculum
The online Master of Science in Criminal Justice concentration in Strategic Management consists of a total of eight courses (32 credits): four required courses and four concentration requirements.
Waivers
Current members of the American Jail Association (AJA) are eligible for a Graduate Application fee waiver ($85 for applications to the master's program), and should email metcorp@bu.edu with information confirming AJA membership.
Courses
Admissions Information
Mary Ellen Mastrorilli
Associate Professor of the Practice, Criminal Justice; Chair ad interim, Applied Social Sciences
PhD, Northeastern University; MPA, Suffolk University; BA, University of Massachusetts, Boston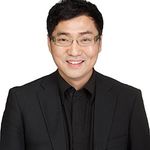 Kyung-shick Choi
Director, Cybercrime & Cybersecurity
PhD, Indiana University of Pennsylvania; MS, Boston University; BS, Northeastern University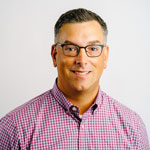 Shea W. Cronin
Assistant Professor, Criminal Justice; Coordinator, Criminal Justice Program
PhD, American University; BS, Northeastern University
Getting Started
To learn more or to contact an enrollment advisor before you get started, request information using the button below and tell us a little about yourself. Someone will be in touch to answer any questions you may have about the program and detail the next steps in earning your degree. You can also start your application or register for a course at Metropolitan College.