Online Foundations of Health Communication Graduate Certificate
Boston University's online Graduate Certificate in Foundations of Health Communication provides the essential knowledge, insights, and training to prepare you for work in the growing health and wellness industries, where business-to-consumer and business-to-business communication is vital. The curriculum provides a baseline understanding of health communication, including awareness of health systems and stakeholders, population-based research, campaign planning, and practice using health literacy strategies and plain language for diverse populations.
Healthcare is entering a transformative period. According to the U.S. Census Bureau, by 2030 aging baby boomers will outnumber children for the first time. By 2034, more than 77 million (one in five residents) will be age 65 or older. In addition to this predicted demand for healthcare needs, an increase in chronic lifestyle diseases—diabetes, blood pressure, asthma, arthritis, cancer, dementia, and other stress-related disorders—is helping drive expansion of the wellness industry, the value of which is poised to grow by $1,299.8 billion through 2024, according to a report by Technavio. Healthcare organizations, along with the many health and wellness businesses affiliated with them, will all need professional health communicators.
The certificate program develops the foundational and transferrable knowledge necessary for understanding and communicating with myriad audiences within the healthcare sector. For those whose work intersects with healthcare or wellness, the certificate provides an understanding of the systems, populations, policies, tactics, and practices necessary to implement effective communication within the bounds of regulatory, privacy, and ethical considerations.
Marketing communication professionals, brand specialists, consultants, journalists, analysts, clinicians, and business development professionals working in a health or wellness context have the opportunity to fill gaps in their existing knowledge, whereas those just beginning careers in these and related fields will gain the foundation to employ dynamic communication skills, understand the systems and complexities of the healthcare industry, and develop effective strategies and high-quality materials for stakeholder groups.
Students who complete the Graduate Certificate in Foundations of Health Communication will be able to demonstrate:
Awareness and understanding of the basic foundations, systems, framework, and complexities within healthcare, and the regulatory, privacy, ethical, and legal considerations inherent to health and wellness communication.
The ability to interpret and apply basic communication research fundamentals to the field of health communication.
Understanding of the methods, techniques, and best practices for developing high-quality, audience-specific health communication materials that are strategic, clear, and concise.
Why Choose BU's Graduate Certificate in Foundations of Health Communication?
Career Outlook
Advertising, Promotion, and Marketing Managers
6% increase in jobs through 2029
$141,490 median annual pay in 2020
Public Relations Specialists
7% increase in jobs through 2029
$62,810 median annual pay in 2020
Medical and Health Services Managers
32% increase in jobs through 2029
$104,280 median annual pay in 2020
Health Educators and Community Health Workers
13% increase in jobs through 2029
$48,140 median annual pay in 2020

Bureau of Labor Statistics, U.S. Department of Labor, Occupational Outlook Handbook (last modified April 9, 2021)
Money Matters
Boston University Metropolitan College (MET) offers competitive tuition rates that meet the needs of part-time students seeking an affordable education. These rates are substantially lower than those of the traditional, full-time residential programs yet provide access to the same high-quality BU education. To learn more about current tuition rates, visit the MET website.
Financial Assistance
Comprehensive financial assistance services are available at MET, including scholarships, graduate loans, and payment plans. There is no cost to apply for financial assistance, and you may qualify for a student loan regardless of your income. Learn more.

Curriculum
Boston University's Graduate Certificate in Foundations of Health Communication consists of four required online courses (16 credits).
Courses
Admission Information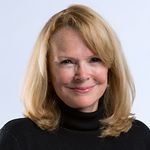 Leigh Curtin-Wilding
Lecturer and Program Director, Health Communication
Digital Content Strategist, Consultant
MS, Boston University; BA, University of Oklahoma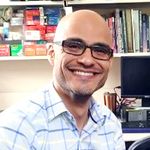 Felipe Agudelo Acevedo
Lecturer
Assistant Professor, Department of Public Health, Simmons University
PhD, DePaul University; MPH, National School of Public Health, Universidad de Antioquía, Colombia; BEng, Universidad de Antioquía, Colombia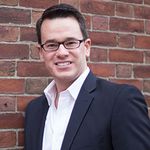 Nicolas Barber
Lecturer, Boston University College of Communication and Metropolitan College
Video Technologies Analyst, Forrester Research
BS, Boston University
Getting Started
To learn more or to contact an enrollment advisor before you get started, request information using the button below and tell us a little about yourself. Someone will be in touch to answer any questions you may have about the program and detail the next steps in earning your degree. You can also start your application or register for a course at Metropolitan College.