Online Financial Management Graduate Certificate
The online Graduate Certificate in Financial Management at Boston University's Metropolitan College is designed to provide leaders and managers throughout an organization with essential skills for making intelligent business decisions. By taking the required courses for the certificate, students will receive a strong foundation in financial theory, acquire technical skills for developing analytical approaches, and improve critical thinking abilities through hands-on coursework and real-world case studies. Available on campus and online, the Financial Management certificate is designed for professionals currently working in the financial services industry and those who are responsible for making financial decisions, as well as for students who are interested in a financial services career. After completing the certificate, students will be qualified for positions in cash management, capital budgeting, and risk management.
Students who complete the Graduate Certificate in Financial Management will be able to demonstrate:
Expertise in how financial markets function, including the major participants, procedures for assessing and pricing risk, and market roles in the allocation of credit to various financial sectors.
Comprehension of the goals and functions of financial management.
Skills in financial analysis and planning, working capital management, and the capital budgeting process.
Knowledge of long-term financing.
Proficiency in the overall investment process and the key elements involved in the investment process such as asset allocation and security selection.
Understanding of debt, equity, and derivatives securities.
The ability to construct portfolios of different risk levels, given information about risk-free rates and returns on risky assets.
Full understanding of systematic and firm-specific risk, and portfolio diversification.
Insight on the concept and usage of the capital asset pricing model (CAPM).
Experience with the calculation of bond prices including accrued interest, promised yields, and realized yields.
Competence with active bond portfolio management.
Familiarity with how to analyze a firm using the basic financial statements to perform ratio analysis.
Understanding of mergers and acquisitions through the case study methodology.
Why Choose BU's Graduate Certificate in Financial Management?
Boston University certificate programs comprise just four courses (16 credits) and provide essential skills and capabilities in high-growth industry areas. Certificate programs also provide a pathway to Metropolitan College management degree programs.
The Financial Management certificate is excellent preparation for the internationally recognized Chartered Financial Analyst® (CFA) Program exams, and shares courses with MET's MS in Financial Management, which is part of the CFA Institute University Affiliation Program.
The Financial Management certificate program offers the flexibility of online, on-campus, or blended study formats, ensuring that students can earn their credential the way that suits them the best.
Learning from expert faculty from MET's Department of Administrative Sciences, students will gain the insights, critical thinking, and analytical skills needed to solve problems in today's changing business landscape.
Online certificate programs share courses and instructors with MET's master's degree programs in management, ranked #10 among the nation's Best Online Graduate Business Programs (Excluding MBA) by U.S. News & World Report in 2020.
*Chartered Financial Analyst is a registered trademark owned by CFA Institute.

Career Outlook
Financial Managers
19% increase in jobs through 2026
$125,080 median annual pay in 2017
Economists
6% increase in jobs through 2026
$102,490 median annual pay in 2017
Financial Analysts
11% increase in jobs through 2026
$84,300 median annual pay in 2017
Financial Examiners
10% increase in jobs through 2026
$81,690 median annual pay in 2017
Securities, Commodities, and Financial Services Sales Agents
6% increase in jobs through 2026
$63,780 median annual pay in 2017
Bureau of Labor Statistics, U.S. Department of Labor, Occupational Outlook Handbook, 2017-18 Edition
Money Matters
Boston University Metropolitan College (MET) offers competitive tuition rates that meet the needs of part-time students seeking an affordable education. These rates are substantially lower than those of the traditional, full-time residential programs yet provide access to the same high-quality BU education. To learn more about current tuition rates, visit the MET website.
Financial Assistance
Comprehensive financial assistance services are available at MET, including scholarships, graduate loans, and payment plans. There is no cost to apply for financial assistance, and you may qualify for a student loan regardless of your income. Learn more.

Curriculum
Boston University's Graduate Certificate in Financial Management consists of four required online courses (16 credits).
Courses
Admissions Information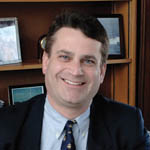 John D. Sullivan
Associate Professor and Chair, Administrative Sciences
PhD, Northeastern University; AM, Harvard University; MBA, Northeastern University; BA, Regis University
Irena Vodenska
Associate Professor, Administrative Sciences; Director, Finance
PhD, Boston University; MBA, Vanderbilt University; MS, BS, University of Belgrade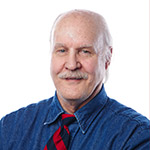 Jim Stodder
Visiting Professor of the Practice, Administrative Sciences
PhD, Yale University; MSc, University of Essex; BA, Yale University
Bill McGue
Lecturer, Administrative Sciences; Online Program Coordinator
MS, Boston University; BA, Bentley College
Ivan Julio
Assistant Professor, Administrative Sciences
PhD, University of New Orleans; MSc, Arizona State University; Licentiate in Economics, National University of Córdoba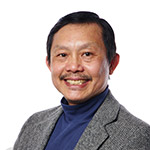 San Chee
Assistant Professor, Administrative Sciences
MS, Rensselaer Polytechnic Institute; MS, Boston University
Alexander Becker
Visiting Assistant Professor, Administrative Sciences
PhD, Boston University; Diplom-Physiker, University of Duisburg-Essen
Getting Started
To learn more or to contact an enrollment advisor before you get started, request information using the button below and tell us a little about yourself. Someone will be in touch to answer any questions you may have about the program and detail the next steps in earning your degree. You can also start your application or register for a course at Metropolitan College.