Online Master of Science in Supply Chain Management Degree
Over the past half-century, the area of supply chain management has grown from improving labor-intensive processes to managing complex global networks. Overseeing a modern, global supply chain means developing and mobilizing complex international networks—driving growth and putting a premium on professionals with expertise in management of suppliers, acquisition of raw materials, transportation of goods, financial management, inventory planning, warehouse management, and managing flow of information. In addition, the disruptive effect of COVID-19 on commerce and the supply chains that support it has underscored the need for robust, data analytics-driven supply chains that are agile, resilient, and sustainable.
During this transformative era, international trade association MHI reports that the biggest labor challenge for organizations is finding and retaining qualified skilled workers—and this need is expected to increase over the next few decades. Meanwhile, Supply chain jobs, including high-tech roles in data analysis, cloud solutions, supply chain planning, and risk management, are projected to grow in line with the national average of 9 percent over the course of the next decade, according to the Association for Supply Chain Management (ASCM).
Those with a master's degree in supply chain management are well-positioned. In their 2021 career and salary survey, the ASCM finds that the annual median salary for supply chain professionals with a master's degree is $99,900. In addition, one-third of job-seeking respondents reported that they found employment in less than a month.
The online Master of Science in Supply Chain Management (MSSCM) degree program at Boston University's Metropolitan College provides the analytical basis for the design, optimization, operation, and improvement of a global supply chain. The curriculum provides comprehensive coverage of quantitative tools to support decisionmaking in complex, ever-changing supply chain environments. These tools include time series data analytics, mathematical optimization, simulation, statistical and financial analysis, regression, lean methods, and control charting. The application of these tools supports capacity and inventory buffering, customer flow analysis, demand forecasting, risk assessment, queue modeling, quality assurance, and Six Sigma process improvement. Particular attention is given to recent tendencies in supply chain digitalization and sustainability efforts with the prevalence of global pandemic and climate change impacts. Students have the opportunity to gain hands-on experience through an industrial-based capstone project and earn a Six Sigma Green Belt. All students joining the program are supported by several self-paced laboratories that prepare them for the analytical curriculum, including mathematics and statistics and associated software applications.
Students who complete the master's degree in Supply Chain Management will be able to:
Demonstrate the ability to use interlinked data inputs, analytics, and systems to support decision-making in a supply chain that is geographically dispersed and culturally diverse.
Utilize financial statements and apply a systematic process-oriented approach to evaluating quality in manufacturing and service supply chains using statistical calculations.
Apply statistical methods to supply chain problems such as demand forecasting, quality control, risk analysis, safety stock calculations, and inventory aggregation.
Apply analytical methods to supply chain problems such as inventory optimization, stochastic inventory models, facility location optimization, capacity analysis, queuing theory, and delivery optimization.
Utilize mathematical modeling and optimization theory by choosing the appropriate quantitative tools to support supply chain operations.
Degree Concentrations
Students in the Supply Chain Management graduate degree program have the option of choosing a concentration in:
Awards & Accreditations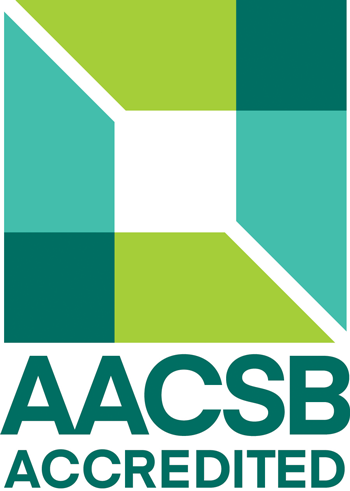 Accredited member of AACSB International―The Association to Advance Collegiate Schools of Business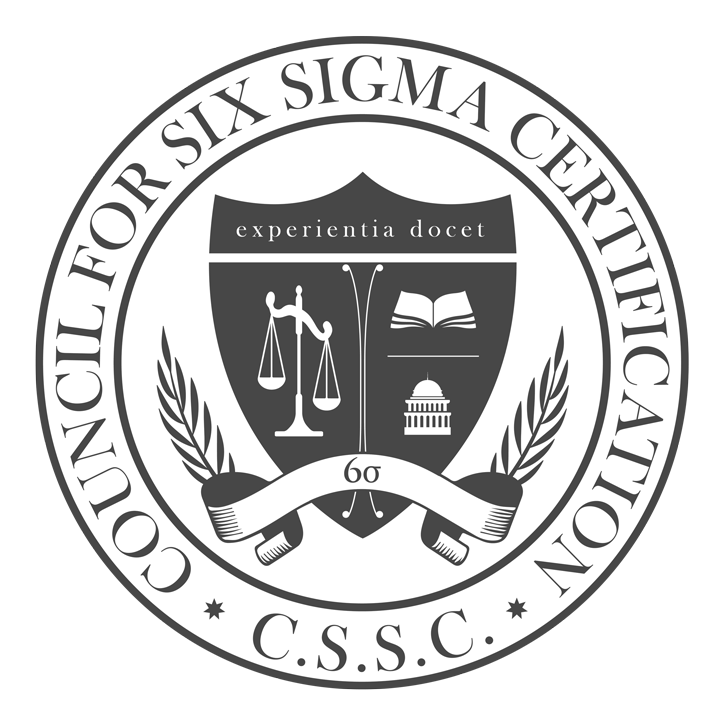 Supply Chain Management program courses Operations Management: Business Process Fundamentals (MET AD 605) and Quality Management (MET AD 734) may qualify you for Green Belt Training accredited by the Council for Six Sigma Certification—an Official Industry Standard of Six Sigma Accreditation for Six Sigma training providers worldwide.
Why Choose BU's Master of Science in Supply Chain Management?
The Supply Chain Management program offers the flexibility of online or on-campus study formats, ensuring that students can earn their degree the way that suits them the best.
In 2022, Metropolitan College's online master's degrees in management were ranked #10 among the Best Online Master's in Business Programs (Excluding MBA) by U.S. News & World Report.
Boston University is an accredited member of AACSB International―The Association to Advance Collegiate Schools of Business.
Successfully complete Quality Management (MET AD 734) and you may qualify to earn a Six Sigma Green Belt accredited by the Council for Six Sigma Certification. By also completing Business Process Fundamentals (MET AD 605) you are eligible to earn a Lean Six Sigma Green Belt. A Six Sigma certificate can help you increase productivity and decrease costs, enhancing your ability to deliver top-quality products and services to consumers in a limited amount of time. Eligibility is determined by satisfactory performance on final examinations in each course.
Capstone projects allow you to tackle a real-world project from a company and benefit from practical experience and opportunities to network, with the potential for internships and jobs. Each project is executed by a diverse team of students under the guidance of a BU professor in liaison with the client firm. Clients that have partnered with us as part of capstone projects include the City of Boston, Construction Specialties, Henkel Corporation, LEGO, Loctite, Massachusetts Bay Transportation Authority, Raytheon Technologies, Sanofi Pharmaceuticals, SharkNinja, and Waters Corporation, among others. View completed projects as well as capstone projects in progress.
Collaborate with professors and industrial practitioners in BU MET's Decision Sciences Research Laboratory, while applying your analytical skills to solve current problems facing industrial organizations.
Learn from expert faculty from MET's Department of Administrative Sciences, and benefit from a unique combination of dynamic academic curricula, the latest educational technologies, and direct professional contact with industry leaders in the supply chain management area.
Focus on design, optimization, and operation of a global supply chain process, while gaining expertise in efficient production, global supply chain coordination, risk mitigation, strategic logistics management, and import-export operations.
Benefit from advanced pedagogy and the latest digital-learning concepts introduced in the online environment, such as video conferencing, live lectures and seminars, proctored assessments, access to proprietary software applications within virtual labs and cloud servers/technologies, creative learning, teamwork, and competitive games offered with the help of advanced business simulations.
Career Outlook
Operations Research Analysts
25% increase in jobs through 2029
$86,200 median annual pay in 2020
Market Research Analysts
18% increase in jobs through 2029
$65,810 median annual pay in 2021

Management Analysts
11% increase in jobs through 2029
$87,660 median annual pay in 2020
Sales Managers
4% increase in jobs through 2029
$132,290 median annual pay in 2020

Logisticians
4% increase in jobs through 2029
$76,270 median annual pay in 2020
Industry Trends
The supply chain analytics market size exceeded $4 billion in 2020 and is projected to register gains at over 16% CAGR from 2021 to 2027.
—Global Market Insights Report, 2021
69% of supply chain organizations expect a decrease in consumer willingness to visit stores over the next five years.
—Future of Supply Chain, Gartner 2021
The global logistics market is expected to grow by 4.7% through to 2024.
—Total Logistics 2021, ResearchandMarkets
A combined $1 trillion at risk in the supply chains of 125 large corporate buyers is linked to environmental issues, reported the Carbon Disclosure Project, a non-profit clearinghouse of sustainability data.
—Supply Chain Resilience for an Era of Turbulence, The Economist Intelligence Unit, 2020
Money Matters
Boston University Metropolitan College (MET) offers competitive tuition rates that meet the needs of part-time students seeking an affordable education. These rates are substantially lower than those of the traditional, full-time residential programs yet provide access to the same high-quality BU education. To learn more about current tuition rates, visit the MET website.
Financial Assistance
Comprehensive financial assistance services are available at MET, including scholarships, graduate loans, and payment plans. There is no cost to apply for financial assistance, and you may qualify for a student loan regardless of your income. Learn more.

Curriculum
Students who are not choosing a concentration must complete the degree core courses, three specialization courses, a capstone project, and two electives. Students who take MET AD 734 and meet certain performance standards will earn Six Sigma Green Belt certification. Students who take both MET AD 605 and MET AD 734 and meet certain performance standards will earn a Lean Six Sigma Green Belt.
Prerequisites
Courses
Admission Information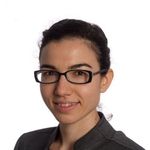 Canan Gunes Corlu
Associate Professor, Administrative Sciences; Coordinator, Supply Chain Management
PhD, MS, Tepper School of Business at Carnegie Mellon University; BS, Koc University
John Maleyeff
Associate Professor of the Practice, Administrative Sciences; Coordinator, Enterprise Risk Management
PhD, MS, University of Massachusetts at Amherst
BA, East Stroudsburg State College
David Ritt
Lecturer, Administrative Sciences
MS, Boston University; BA, University of Chicago
Vladimir Zlatev
Associate Professor of the Practice and Director of Digital Learning, Administrative Sciences; Coordinator, Applied Business Analytics
PhD, MS, BS, Dresden University of Technology
Scholarships Available
Getting Started
To learn more or to contact a graduate admissions advisor before you get started, request information using the button below and tell us a little about yourself. Someone will be in touch to answer any questions you may have about the program and detail the next steps in earning your degree. You can also start your application or register for a course at Metropolitan College.