Online Master of Science in Global Marketing Management Degree
Students in the online Master of Science in Global Marketing Management (MSGMM) program at Boston University's Metropolitan College benefit from a solid academic core in marketing complemented by state-of-the-art classes in areas with a critical impact on the field—including e-commerce, financial and economic analysis, project management, product and service development, and data analysis. Students in the Global Marketing Management graduate program obtain a broad understanding of the marketing research, decision-making, and advanced marketing techniques needed to excel in the global marketing field. The program also provides a well-rounded understanding of the cultural, financial, geopolitical, and international economics issues that affect activities and strategies related to international commerce and importing/exporting.
Students who complete the master's degree in Global Marketing Management will be able to:
Analyze the global marketing concepts and test application of the latest digital marketing tools and techniques.
Develop qualitative and quantitative research utilizing data analytics to measure, analyze, and optimize global marketing strategies.
Create a strategic plan, launch, and execute global marketing campaigns.
Understand the importance of behaving ethically in their professional lives.
Be effective leaders and communicators.
Demonstrate problem-solving skills, supported by appropriate analytical and quantitative techniques.
Awards & Accreditations

Accredited member of AACSB International―The Association to Advance Collegiate Schools of Business
Why Choose BU's Master of Science in Global Marketing Management?
In 2023, Metropolitan College's online master's degrees in management were ranked #9 among the Best Online Master's in Business Programs (Excluding MBA) by U.S. News & World Report.
Boston University is an accredited member of AACSB International―The Association to Advance Collegiate Schools of Business.
Students may enroll in courses online with students and faculty from Boston University's international partner universities in Asia, Latin America, and Mexico, gaining valuable perspectives on the economic, cultural, and historical business practices of other nationalities.
Career Outlook
Advertising, Promotions, and Marketing Managers
10% increase in jobs through 2026
$129,380 median annual pay in 2015
Market Research Analysts
23% increase in jobs through 2026
$63,230 median annual pay in 2017
Sales Managers
7% increase in jobs through 2026
$121,060 median annual pay in 2017
Bureau of Labor Statistics, U.S. Department of Labor, Occupational Outlook Handbook, 2017-18 Edition
Money Matters
Boston University Metropolitan College (MET) offers competitive tuition rates that meet the needs of part-time students seeking an affordable education. These rates are substantially lower than those of the traditional, full-time residential programs yet provide access to the same high-quality BU education. To learn more about current tuition rates, visit the MET website.
Financial Assistance
Comprehensive financial assistance services are available at MET, including scholarships, graduate loans, and payment plans. There is no cost to apply for financial assistance, and you may qualify for a student loan regardless of your income. Learn more.

Curriculum
The Boston University Metropolitan College Master of Science in Global Marketing Management consists of 10 required courses (40 credits).*
Students who demonstrate completion of the Boston University Graduate Certificate in Global Marketing Management may waive two specialization electives.
With appropriate advanced planning, you can use degree electives from your master's in Global Marketing Management to satisfy up to two required courses in an Administrative Sciences graduate certificate program—leaving only two additional courses to be completed in order to receive a graduate-level certificate.
*Degree requirements may vary for those students transferring credits from previous coursework at Boston University or receiving course waivers due to professional designations.
Courses
Admission Information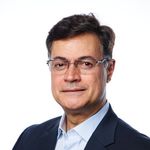 Marcus Goncalves
Associate Professor of the Practice; Coordinator, Global Marketing Management; Associate Chair, Administrative Sciences
PhD, University of Saint Joseph; EdD, Boston University; MS, Southwest University; BS, Faculdades Integradas Simonsen, Rio de Janeiro, Brazil

Jennifer Lee
Assistant Professor, Administrative Sciences; Coordinator, Global Marketing Management
PhD, State University of New York at Binghamton; MA, Oregon State University; BS, Yonsei University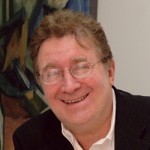 Barry Unger
Associate Professor Emeritus, Administrative Sciences
EdD, Harvard University
SB, Massachusetts Institute of Technology (Alfred P. Sloan School of Management)

Scholarships Available
Getting Started
To learn more or to contact an enrollment advisor before you get started, request information using the button below and tell us a little about yourself. Someone will be in touch to answer any questions you may have about the program and detail the next steps in earning your degree. You can also start your application or register for a course at Metropolitan College.