Learn to Augment Business Strategies with Innovation and Digitalization
The Master of Science in Administrative Studies (MSAS) concentration in Innovation & Technology at Boston University's Metropolitan College (MET) focuses on unique aspects of innovation and technology to address the challenges of rapidly changing markets and industries, high research and development costs, international competition, highly mobile professional employees, and now, more than ever before, remote teams and an ever-increasing telecommuting workforce.
Crisis, as history has shown, inspires innovation. As companies large and small strive to cope with COVID-19 and the business disruptions it brought, innovation and technology have been critical in keeping people's lives and workplaces functioning safely. In response to the pandemic, business managers are being challenged to develop contingency plans quickly. Some are adapting existing plans to handle this outbreak, while others are starting from scratch.
Students in the Innovation & Technology concentration are exposed to concepts needed to be effective business managers in a wide variety of roles (from product development to marketing, project and operations management to human resources, from business start-up to disaster recovery and business continuity) in high-tech and biotech companies as well as in more traditional environments such as consumer electronics and manufacturing, retail, healthcare, and financial services.
Program at a Glance
On Campus
Part-Time or Full-Time Study
48 Credits
18–24 Months to Completion
15 Core Faculty
No GRE/GMAT
Tuition & Fees Range—Part-Time Study*: $42,840–$46,200
*Based on 2023–2024 Boston University tuition and fees. Merit scholarship may reduce cost.
Advance Your Career with a Degree in Business Innovation
Innovation and the use of digital technologies are essential strategies to change a business model and provide new revenue and value-producing opportunities, especially in the current and post-COVID-19 business world. The Administrative Studies master's degree is focused on equipping you to meet these new business administration challenges. It is best suited to those who have gained an understanding of their profession's general skills and abilities, and who are seeking advanced specialized education to confront current business administration challenges. It is important to note that because of the program's specialized nature, it is different in its goal and scope from a master's degree in business administration (the MBA), which is designed to provide individuals with a general overview of management skills and abilities. Because of the differences in design and intent, courses in Boston University's MBA and MSAS programs are generally not transferable.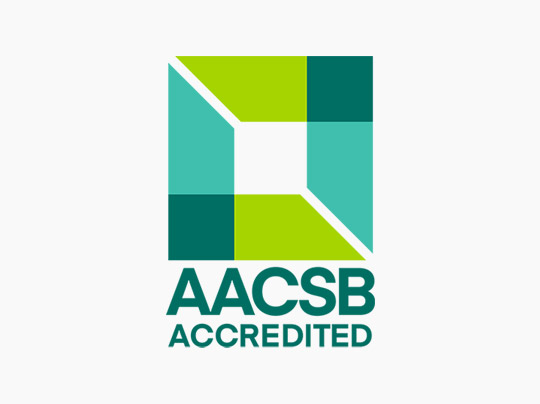 Accredited member of AACSB International
The Association to Advance Collegiate Schools of Business
Learn More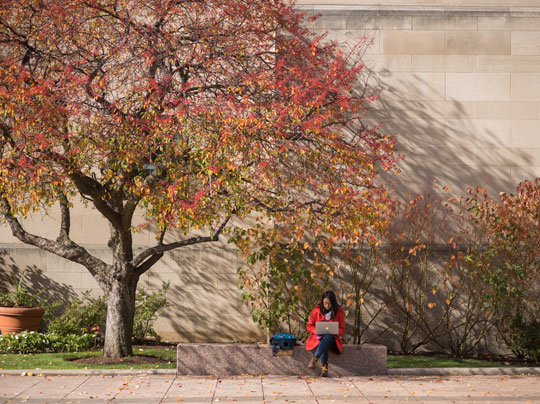 Request Information
Stay connected! Learn more about our program.
Learn More
Why Consider BU's Administrative Studies Degree?
Active Learning Environment: BU MET's Administrative Studies program provides practical, hands-on education that you can apply on the job.
Engaged Faculty: In BU MET's Administrative Studies master's program, you benefit from working closely with highly qualified faculty who draw from active research and substantial professional achievements in areas such as business administration, business analytics, market research, finance, project management, enterprise risk management, ecommerce, international business, economic development, innovation, and many others.
Extensive Network: Study principles of business administration and management alongside peers with solid business experience, learn from faculty who have valuable business contacts across the globe and industries, and benefit from an alumni community with strong professional connections.
Complimentary Analytics Labs: Two levels of self-paced analytics laboratories offer access to advanced tools and provide opportunities to hone analytics skills using cases that are populated with realistic data.
OPT Designated: Eligible graduates on student visas have access to an Optional Practical Training (OPT) of 12 months.
Student Support: Enjoy an exceptional student-to-instructor ratio, ensuring close interaction with faculty mentors and access to support.
Valuable Resources: Make use of Boston University's extensive resources, including the Center for Career Development, Educational Resource Center, Fitness & Recreation Center, IT Help Centers, Mugar Memorial Library, Center for Antiracist Research, Howard Thurman Center for Common Ground, George Sherman Union, Rafik B. Hariri Institute for Computing and Computational Science & Engineering, and many others.
Flexible Options: Study at the pace that works for you, evenings on campus with courses that begin fall, spring, and summer.
Merit Scholarships: All applicants are automatically considered, and admitted students are nominated based on eligibility.
A Specialized Focus on Business Innovation and Technology
The Innovation & Technology concentration is part of BU MET's MS in Administrative Studies (MSAS) degree program. Offered through BU MET's Department of Administrative Sciences, the MSAS provides a solid academic foundation in Innovation & Technology.
Graduate with Expertise
Metropolitan College's Administrative Studies master's degree concentration in Innovation & Technology will equip you with:
An understanding of critical and innovative thinking, a global business perspective, enhanced communication skills, as well as the technical tools and techniques necessary for business decision-making.
The development of design thinking and open innovation skills to create innovative business models and administer such resources.
The practice of purposeful innovation and the use of appropriate technologies to develop business models to further a business or idea.
The ability to understand and apply the directly relevant concepts and typologies describing: a) varieties of innovation, and the particular "commercialization" process; b) types of contexts and their implications, i.e., the effect of institutional settings and organizational value networks (financial and cultural norms) on the innovation process; c) methods of strategic, entrepreneurial, and marketing analysis; d) the changing basis of competitive advantage over time and dimensions for describing this factor; e) modern approaches to adding value to products and services such as inter-organizational alliances and attention to user interfaces, user experience, and consumer branding; and f) the organizational roles such as business and channel developers that relate to these processes.
The ability to apply research-based concepts concerning innovation to analyze and manage/facilitate the commercial development and improvement of products, services, and processes that add value for stakeholders. Students will be able to accomplish this in a range of settings such as established companies and smaller or new ventures.
Certificate-to-Degree Pathway
BU MET graduate certificate programs can serve as building blocks to a master's degree. The Graduate Certificate in International Business Management, the Graduate Certificate in Global Marketing Management, the Graduate Certificate in Innovation & Entrepreneurship, and the Graduate Certificate in Supply Chain Management share specific courses with the MSAS concentration in Innovation & Technology, giving you the option to take one or two certificates on your path to a master's degree. To be eligible for the degree, you must apply for admission and be accepted into the degree program. Consult with a graduate admissions advisor to learn more about this option.


Master's in Administrative Studies Curriculum
A total of 12 courses (48 credits) is required.
All students must satisfy the degree core courses, concentration requirements, concentration electives, and free electives as indicated. Waived courses from core or concentration areas must be replaced by an elective course in order to meet the 48-credit-hour requirement.
Degree Core Courses
(Five courses/20 credits)

MET AD 632

Financial Concepts

Summer '23

Fall '23
MET AD 642

Project Management

Summer '23

Fall '23
MET AD 648

Ecommerce

Summer '23

Fall '23
MET AD 655

International Business, Economics, and Cultures

Summer '23

Fall '23
MET AD 741

The Innovation Process: Developing New Products and Services

Summer '23

Fall '23
Innovation & Technology Concentration Requirements
(Four courses/16 credits)

MET AD 667

Innovation, Global Competitiveness, and National Economic Development

Summer '23

Fall '23
MET AD 737

Innovative Marketing Techniques

Summer '23

Fall '23
MET AD 740

Planning and Operating New Ventures

Summer '23

Fall '23
MET AD 746

Business Law and Regulation in a Global Environment

Fall '23
Concentration Electives
(Two courses/8 credits)
Choose two courses from the following:

MET AD 571

Business Analytics Foundations

Summer '23

Fall '23
MET AD 600

Economic Development and Tourism Management
MET AD 605

Operations Management: Business Process Fundamentals

Summer '23

Fall '23
MET AD 610

Enterprise Risk Management

Summer '23

Fall '23
MET AD 654

Marketing Analytics

Summer '23

Fall '23
MET AD 673

Corporate and Global Responsibility
MET AD 678

Financial Regulation and Ethics

Summer '23

Fall '23
MET AD 680

Global Supply Chains

Summer '23

Fall '23
MET AD 690

Strategic Logistics Management

Fall '23
MET AD 715

Quantitative and Qualitative Decision-Making

Summer '23

Fall '23
MET AD 722

Legal and Regulatory Issues in the Financial Industry
MET AD 725

Negotiations and Organizational Conflict Resolution

Fall '23
MET AD 733

Leadership in Management
MET AD 735

Marketing in Technology-Based Industries
MET AD 743

Managing Employees, Professionals, and Teams
MET AD 744

Venture Capital and Financing Innovation
MET AD 745

Global Competitiveness
MET AD 747

Service: Quality, Delivery, and Productivity
MET AD 748

Business Strategy and Commercialization in Biotech and Medical Companies
MET AD 757

International Business Law
MET AD 760

International Trade and Logistics

Fall '23
MET AD 764

Multinational Tactics, Strategy, and Positioning
MET AD 773

International Business Simulation
MET AD 780

Ethics in Management
MET AD 855

Strategic Advantage
MET AD 856

Market and Economic Research and Analysis

Summer '23

Fall '23
Elective
(One course/4 credits)
Students are encouraged to use this graduate-level course to broaden their understanding of business innovation and technology. This course may be selected from other Administrative Sciences offerings or Metropolitan College departments as well as from other Boston University schools and colleges, with an advisor's approval.

Administrative Studies Faculty
Kathleen Park

Assistant Professor, Administrative Sciences

Coordinator, Innovation

PhD, SM, MBA, Massachusetts Institute of Technology; BA, Harvard University

Istvan Bonyhay

Lecturer, Administrative Sciences

Instructor in Neurology, Harvard Medical School

PhD, Semmelweis University; MS, Boston University; MD, Debrecen University School of Medicine

Esteban Lopez

Lecturer, Administrative Sciences

Applications Account Executive, Oracle

MS, Boston University; MA, Bentley University
View All Faculty
Tuition & Financial Assistance
Competitive Tuition
Our part-time rates are substantially lower than those of the traditional, full-time residential programs yet provide access to the same high-quality BU education.
Comprehensive Financial Assistance
Our services include
scholarships
, graduate loans, and payment plans.
Get Started
Please visit the BU MET admissions page for details on how to apply, financial assistance, tuition and fees, requirements for international students, and more.
News & Events