Program at a Glance
On Campus
Full-Time or Part-Time Study
16 Credits
9 Months to Completion
No GRE/GMAT
Tuition & Fees—Part-Time Study*: $15,400
*Based on 2023–2024 Boston University tuition and fees. Merit scholarship may reduce cost.
Build a Foundation in International Business Management
Truly global in scope, the on-campus Graduate Certificate in International Business Management at Boston University's Metropolitan College (MET) is designed to establish a diverse background in international business. As global leaders wrestle to lead organizations through the COVID-19 pandemic, decisions running the gamut from market selection to managing a global supply chain hinge on careful attention to the drivers of globalization's future. Well-positioned professionals and companies can navigate, and profit from, globalization's turbulence. Join faculty, global business leaders, and students from around the world to experience a curriculum tailored to bolster global trade recovery and, coupled with hands-on global trade simulations, designed to develop your international competitive advantages for tomorrow.
BU MET's International Business Management graduate certificate program combines two required courses with a choice of electives, enabling you to follow a course of study best suited to your individual objectives, while taking full advantage of the Administrative Sciences department's international focus. This flexibility allows you focus on a specific area of international business—from economics and trade to finance, operations, or ecommerce—or combine courses to gain a wider international business perspective.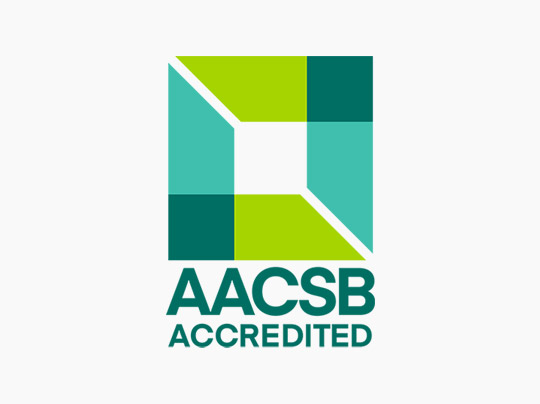 Accredited member of AACSB International
The Association to Advance Collegiate Schools of Business
Learn More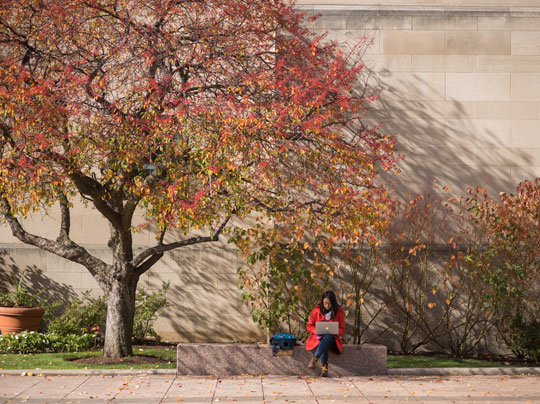 Request Information
Stay connected! Learn more about our program.
Learn More
Why Earn a Graduate Certificate in International Business Management at BU?
Active Learning Environment: BU MET's International Business Management certificate provides practical, hands-on education that you can apply on the job.
Engaged Faculty: In BU MET's International Business Management program, you benefit from working closely with highly qualified faculty who draw from active research and substantial professional achievements in areas such as international management consultancy, business analytics, finance, project and operations management, enterprise risk management, ecommerce, international business and trade, tourism management, economic development, innovation, and many others.
Extensive Network: Study principles of international business management alongside peers with solid business experience, learn from faculty who have valuable business contacts, and benefit from an alumni community with strong professional connections.
Complimentary Analytics Labs: Two levels of self-paced analytics laboratories offer access to advanced tools and provide opportunities to hone analytics skills using cases that are populated with realistic data.
Student Support: Enjoy an exceptional student-to-instructor ratio, ensuring close interaction with faculty mentors and access to support.
Valuable Resources: Make use of Boston University's extensive resources, including the Center for Career Development, Educational Resource Center, Fitness & Recreation Center, IT Help Centers, Mugar Memorial Library, Center for Antiracist Research, Howard Thurman Center for Common Ground, George Sherman Union, and many others.
Flexible Options: Study at the pace that works for you, evenings on campus with courses that begin fall, spring, and summer.
Master the Concepts of International Business
The Graduate Certificate in International Business Management and the MS in Administrative Studies are available through the Department of Administrative Sciences, which offers a variety of evening and online degrees and certificates to help you remain competitive in business and management and rise to the top of your field. Focusing on providing industry-specific programs that are innovative, scholarly, challenging, interdisciplinary, and practically focused, our mission is to produce critical and innovative thinkers—broad in perspective, international in attitude, skilled in communications—who are competent, capable, and comfortable in their ability to make strategic decisions either alone or in teams, and proficient in using the tools necessary to compete in their specialization. We prepare students to succeed in an ever-more international and digital organizational environment, within a professional and ethical framework.
Graduate with Expertise
Metropolitan College's International Business Management graduate certificate will equip you with:
An understanding of the unique aspects of different regions and major trading blocs around the world, and how these regions and blocs are positioned for global competition and trade.
The skills necessary for global market research in market selection and internationalization entry modes, and the ability to assess prospective customer needs as well as the company's ability to meet those needs.
Comprehension of the complexity of global supply chain, value-added production, and supply chain distribution, and the cross-cultural, geopolitical, and logistics challenges companies face in meeting those demands.
Certificate-to-Degree Pathway
BU MET graduate certificate programs can serve as building blocks to a master's degree. The Graduate Certificate in International Business Management shares specific courses with the MS in Administrative Studies degree core and concentrations. To be eligible for the degree, you must apply for admission and be accepted into the degree program. Consult with a graduate admissions advisor to learn more about these options.


Graduate Certificate in International Business Management Curriculum
Courses
(Four courses/16 credits)
Choose any two courses from the MS in Administrative Studies Degree Core:

MET AD 632

Financial Concepts

Summer '23

Fall '23
MET AD 642

Project Management

Summer '23

Fall '23
MET AD 648

Ecommerce

Summer '23

Fall '23
MET AD 655

International Business, Economics, and Cultures

Summer '23

Fall '23
MET AD 741

The Innovation Process: Developing New Products and Services

Summer '23

Fall '23
Plus two electives selected from the MS in Administrative Studies courses, with advisor's approval.

Administrative Studies Faculty
View All Faculty
Tuition & Financial Assistance
Competitive Tuition
Our part-time rates are substantially lower than those of the traditional, full-time residential programs yet provide access to the same high-quality BU education.
Comprehensive Financial Assistance
Our services include
scholarships
, graduate loans, and payment plans.
Get Started
Please visit the BU MET admissions page for details on how to apply, financial assistance, tuition and fees, requirements for international students, and more.
News & Events