Program at a Glance
Online and On Campus
Full-Time or Part-Time Study
16 Credits
9 Months to Completion
No GRE/GMAT
Prepare for Careers in Global Marketing
Offered online and on campus, the Graduate Certificate in Global Marketing Management at Boston University's Metropolitan College (MET) introduces innovative marketing concepts, focusing on internet-enabled approaches combined with the marketing skills necessary for today's highly competitive and international environment. The Global Marketing Management certificate is truly an exciting opportunity to learn sophisticated digital marketing skills while engaging with fellow students around the globe.
The Global Marketing Management certificate program will help you develop valuable internet-based marketing skills such as ecommerce principles, web design, Search Engine Optimization (SEO), and Search Engine Marketing (SEM), and develop an appreciation for the power of social media and platform business models. Through partnerships with universities around the world, the program offers a truly unique opportunity to take online courses in English with management students worldwide, learning about marketing and business in Latin America, Europe, the Middle East, and Asia. In our specially designed international course series, you will learn from partner university professors while engaging with students employed in the region's corporations.
BU's Graduate Certificate in Global Marketing Management is good preparation for jobs such as social media executive, digital marketing specialist, customer development manager, consultant, marketing specialist, project manager, global brand specialist, production reporting manager, sales manager, customer service director, marketing strategist, international trade specialist, and graphic designer, among others.
Explore Careers in Global Marketing Management
Use the Career Insights tool to explore jobs that are the right fit for you. Filter by career area and job title or by industry sector to explore employment demand and average salaries. Select "Learn More" for a downloadable career report, or "Explore Other Options" to find the BU MET degree or certificate program that will prepare you for the job you want.
Why Earn a Graduate Certificate in Global Marketing Management at BU?
Active Learning Environment: BU MET's Global Marketing Management program focuses on practical, hands-on education, ensuring you are immersed in all aspects of global marketing—education you can apply on the job.
Engaged Faculty: In BU MET's Global Marketing Management master's program, you benefit from working closely with highly qualified faculty who draw from active research and substantial professional achievements in areas such as marketing strategy, relationship management, information economics, digital markets, international business and trade, ecommerce, marketing analytics, data mining, and more.
International Perspective: To enhance skills in leadership, logistics, and cross-cultural communication, several online courses are offered with BU's international partner universities in Europe, Latin America, and Asia. Interact directly with peers and professionals at some of the world's top business schools, participating in management and marketing classes, discussion groups, and projects conducted by partner university professors.
Extensive Network: Study principles of finance alongside peers with solid business experience, learn from faculty who have valuable business contacts, and benefit from an alumni community with strong professional connections.
Complimentary Analytics Labs: Two levels of self-paced analytics laboratories offer access to advanced tools and provide opportunities to hone analytics skills using cases that are populated with realistic data.
15:1 Class Ratio: Enjoy an exceptional student-to-instructor ratio, ensuring close interaction with faculty and access to support.
Valuable Resources: Make use of Boston University's extensive resources, including the Center for Career Development, Educational Resource Center, Fitness & Recreation Center, IT Help Centers, Mugar Memorial Library, Center for Antiracist Research, Howard Thurman Center for Common Ground, George Sherman Union, Rafik B. Hariri Institute for Computing and Computational Science & Engineering, and many others.
Flexible Options: Study at the pace that works for you, evenings on campus or fully online. Courses begin fall, spring, and summer; online courses have two starts per term.
Track Record: Learn from the best—since 2014, BU MET's part-time master's programs in business and management have been ranked among the top in the nation by U.S. News & World Report.
Understand the Concepts of Global Marketing Management
The Graduate Certificate in Global Marketing Management and the MS in Global Marketing Management (MSGMM) are available through the Department of Administrative Sciences, which offers a variety of evening and online degrees and certificates to help you remain competitive in business and management and rise to the top of your field. Focusing on providing industry-specific programs that are innovative, scholarly, challenging, interdisciplinary, and practically focused, our mission is to produce critical and innovative thinkers—broad in perspective, international in attitude, skilled in communications—who are competent, capable, and comfortable in their ability to make strategic decisions either alone or in teams, and practiced in using the tools necessary to compete in their specialization. We prepare students to succeed in a global environment, within a professional and ethical framework.
Graduate with Expertise
Metropolitan College's Global Marketing Management graduate certificate will equip you with:
Understanding of opportunities offered by the internet and various digital business strategies and technologies.
The technical skills to be able to write and put into operation enterprise internet strategy.
Skills and abilities necessary to operate in a global environment and use a broad range of innovative marketing techniques.
Specific marketing skills and related marketing concepts, including social media marketing, platform marketing, artificial intelligence (AI) business models, reputation management, and data analytics, that can help update both domestic and international marketing strategies and operations.
The knowledge necessary to optimize websites for various search engine functions, and engage in a broad range of innovative marketing techniques.
Knowledge and expertise of international marketing and management that enables successful competition in the global economy.
Certificate-to-Degree Pathway
BU MET graduate certificate programs can serve as building blocks to a master's degree. The Graduate Certificate in Global Marketing Management shares specific courses with the MS in Global Marketing Management. To be eligible for the degree, you must apply for admission and be accepted into the degree program. Consult with a graduate admissions advisor to learn more about these options.


Graduate Certificate in Global Marketing Management Curriculum
Courses
(Four courses/16 credits)

MET AD 648

Ecommerce

Sprg '23
MET AD 737

Innovative Marketing Techniques

Sprg '23
Plus two additional Administrative Sciences graduate courses, chosen with an advisor's approval.
The following are some of the elective courses allowed with advisor approval:
Analytics:
MET AD 654

Marketing Analytics

Sprg '23
MET AD 688

Web Analytics for Business

Sprg '23
Advertising:
MET AD 708

Contemporary Issues In Public Finance
MET AD 719

Fixed Income Analysis

Sprg '23
Global Business:
MET AD 680

Global Supply Chains

Sprg '23
MET AD 760

International Trade and Logistics

Sprg '23
MET AD 763

Multinational Finance and Trade

Sprg '23
Basic Statistics:
MET AD 510

Mathematics & Statistics in Management

Sprg '23
Project Management:
MET AD 782

Project Value Strategies

Sprg '23
Other:
MET AD 755

Doing Business in North America
MET CM 726

Strategic Brand Solutions
Global Marketing Management Faculty
Tuition & Financial Assistance
Competitive Tuition
Our part-time rates are substantially lower than those of the traditional, full-time residential programs yet provide access to the same high-quality BU education.
Comprehensive Financial Assistance
Our services include
scholarships
, graduate loans, and payment plans.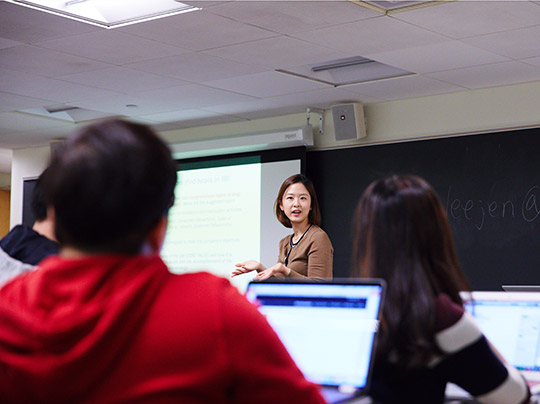 Get Started
Please visit the BU MET admissions page for details on how to apply, financial assistance, tuition and fees, requirements for international students, and more.
News & Events