Degrees & CertificatesNews & Events
Practical, cutting edge, and well-rounded, the programs in marketing and communications at BU's Metropolitan College (MET) combine core fundamentals in advertising and messaging strategy with the latest approaches in digital content marketing, social media, public relations, and targeted marketing.
Through the hands-on, professional marketing master's degree and graduate certificate programs, students gain understandings of interactive and digital content, whether focusing on advertising, international marketing, or health communication management.
Students are prepared to compete in the fast-paced, ever-changing world of communication—whether they are entering a new field, like health marketing, or enhancing their relevant industry knowledge and experience in traditional and global arenas. MET's programs in advertising and health communications are each offered in conjunction with BU's College of Communication. The Global Marketing Management (MSGMM) program at BU MET pairs a solid academic core in marketing with relevant classes in e-commerce, financial and economic analysis, project management, product and service development, and data analysis.
Faculty offer lessons to master the arts of pitching, capitalizing on the new tools in emerging media, and working collaboratively—skills that give you an edge in the daily challenges of any job. Learn to solve contemporary marketing problems from strategic, creative, and technological perspectives, across platforms and arenas, with a graduate program in marketing and communications at BU MET.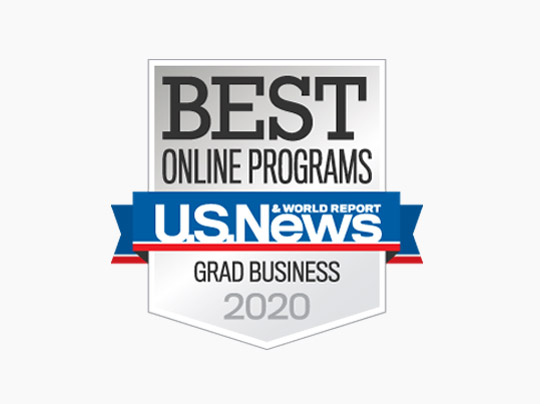 MET's online master's degrees in management are ranked #10 in the nation by U.S. News & World Report for 2020.
Learn more
MET's online master's degrees in management are ranked #5 in the nation for military service veterans by U.S. News & World Report for 2020.
Learn more
Degrees
---
MS in Advertising
MS in Global Marketing Management
MS in Health Communication
Certificates
---
Global Marketing Management Graduate Certificate
Innovation & Entrepreneurship Graduate Certificate
Visual & Digital Health Communication Graduate Certificate
Accreditation in Public Relations (APR) Waiver
Upon acceptance to the master's in Health Communication, APR holders may waive two courses (8 credits), saving an estimated 20 percent in tuition costs.
Learn more
Mayo Clinic Social Media Network Benefits
MS in Health Communication students receive complimentary premium memberships to the Mayo Clinic Social Media Network (MCSMN) with the opportunity to earn the Social Media Basics for Healthcare Certificate from MCSMN.
Learn more
Ready to take the dive?
Learn more about advancing your opportunities with a BU MET education.
Browse Our Courses.
View a list of all the courses we offer, including course descriptions and schedules.
News & Events