Degrees & CertificatesFacultyNews & Events
Benefit from the resources and expertise of BU's diverse academic departments, renowned food scholars, visiting faculty, wine and spirits experts, and accomplished industry professionals through Boston University's Metropolitan College (MET), where there's always a place for you at our table.
Food brings people together, worldwide, and encompasses many essential professional fields beyond food preparation and service, including food marketing, recipe development, food policy, academia, and the media. As a culinary melting pot, Boston has long been home to world-class cuisines and innovative food and restaurant culture. BU MET has helped the city take a leadership position in this vital cultural space, both by being among the first in the nation to offer a master's degree in gastronomy, and through commitments to the service industry via applied professional certifications in everything from food safety to wine studies.
The gastronomy program at BU MET is among the few in the country, and its blend of cross-pollenated academic perspectives helps develop a comprehensive understanding of society and food throughout history, honing your command of food scholarship. Our 16-credit graduate certificate program in food studies, available online as well as on-campus, fosters expertise in the culture and science of food, making it a substantial credential that can also serve as an appetizer to an eventual pursuit of the master's degree in gastronomy.
BU's Programs in Food & Wine offer a different taste of the food world, where you might enjoy an evening with a world-class chef instructing you on the keys to your favorite dish. Food professionals and aspiring artisans alike can benefit from the culinary arts and wine studies programs, taught by worldwide masters of their craft. Certificate programs in Food & Wine are noncredit, but with approval can be applied for course waivers in the Master of Arts in Gastronomy.
Diversity, Equity & Inclusion in Food Studies
Food crosses all boundaries, and BU's Gastronomy program is committed to equity in the field. Visit our website to find more resources dedicated to the empowerment of marginalized communities via food, drink, and enterprise.
Learn More
Culinary Arts @ BU MET Food & Wine
The Certificate Program in the Culinary Arts is a fourteen-week, hands-on cooking program cofounded by two of the world's most influential culinary figures, Julia Child and Jacques Pépin.
Learn More
Wine Studies @ BU MET Food & Wine
The Wine Studies Program offers four levels of study and certification. Includes instruction with a Master of Wine (MW).
Learn More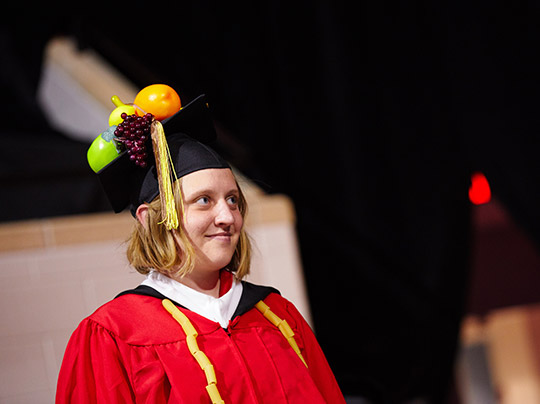 Gastronomy Blog
Get the latest dispatches via faculty and students of the BU MET Gastronomy program.
Learn More
Degrees
---
MA in Gastronomy
Certificates
---
Food Studies Graduate Certificate
Explore Further
Learn more about advancing your opportunities with a BU MET education.
Browse Our Courses
View a list of all the courses we offer, including course descriptions and schedules.
Gastronomy & Food Studies Faculty
What to Read Next: MET Gastronomy & Food Studies Knowledge Center
News & Events