Learn to Predict & Mitigate Enterprise Risk
In a global arena fraught with turbulent politics, complex financial networks, elaborate supply chains, and shifting economic priorities—not to mention the myriad uncertainties arising due to the global coronavirus pandemic—organizations need to be prepared for unforeseen developments and their potential costs. The Master of Science in Enterprise Risk Management (MSERM) at Boston University's Metropolitan College will introduce you to the essential tools and theories needed to lead change, think strategically in complex business situations, and provide analytical and technological solutions that mitigate risk across entire enterprises—knowledge you can immediately apply in an exciting, data-driven industry.
Program at a Glance
Top 10 Online Program
Online and On Campus
Part-Time or Full-Time
40 Credits
12–20 Months to Completion
9 Core Faculty
No GRE/GMAT
 
Advance Your Career in Risk Management
According to research by Gartner, companies that had clear risk management protocols in place were much more effective in implementing an agile response to the fast-emerging risks of coronavirus. New insider threats to the enterprise are now becoming evident as organizations explore new ways to function. The future is full of unknowns, and by all accounts risk and business continuity professionals will be in high demand. Offered on campus and online, BU MET's MS in Enterprise Risk Management provides the tools and concepts necessary to plan for, prevent, and—when needed—successfully respond to disruptions in business operations.
The imperative of the 21st-century business environment, enterprise risk management is a holistic management construct for identifying potential threats, risks, and vulnerabilities in an organization and its business enterprise. The practice concerns ongoing, never-ending strategies to evaluate and mitigate potential disruptions, and encompasses resiliency planning, prevention, crisis management, business continuity management, and technology recovery. As such, the ability to contribute to enterprise risk planning and execution is an important skill for business leaders in roles that include business process consultant, compliance officer, disaster recovery manager, vice president of business continuity, and more. Our graduates have gone on to roles in Disney, Johnsonville LLC, and Deutsche Bank, to name a few.
"BU MET's Master of Science in Enterprise Risk Management is, notably, one of the most distinguished risk management graduate programs in the country. Two things stand out to me: the structure of the program and the passion of the professors. The approach to coursework extends beyond the classroom. The professors' experience and knowledge complement and enhance discussions, creating a relatable learning environment."—Xenia Cox (MET'20), Auditor, Operational Risk, BNY Mellon
Explore Careers in Enterprise Risk Management
Use the Career Insights tool to explore jobs that are the right fit for you. Filter by career area and job title or by industry sector to explore employment demand and average salaries. Select "Learn More" for a downloadable career report, or "Explore Other Options" to find the BU MET degree or certificate program that will prepare you for the job you want.
Why BU's Enterprise Risk Management Degree is Ranked in the Top 10
Active Learning Environment: BU MET's Enterprise Risk Management program focuses on practical, hands-on education, ensuring you are immersed in all aspects of risk management and organizational continuity—education you can apply on the job.
Engaged Faculty: In BU MET's Enterprise Risk Management master's program, you benefit from working closely with highly qualified faculty who draw from active research and substantial professional achievements in areas such as predictive data analytics, cybersecurity, resiliency planning, prevention, crisis management, and recovery.
Extensive Network: Study principles of enterprise risk alongside peers with solid business experience, learn from faculty who have valuable business contacts, and benefit from an alumni community with strong professional connections.
15:1 Class Ratio: Enjoy an exceptional student-to-instructor ratio, ensuring close interaction with faculty and access to support.
Valuable Resources: Make use of Boston University's extensive resources, including the Center for Career Development, Fitness & Recreation Center, IT Help Centers, Mugar Memorial Library, the George Sherman Union, and many others.
Flexible Options: Study at the pace that works for you, evenings on campus or fully online. Courses begin fall, spring, and summer; online courses have two starts per term.
Track Record: Learn from the best—since 2014, BU MET's part-time master's programs in business and management have been ranked among the top in the nation by S. News & World Report.
Merit Scholarships: All applicants are automatically considered, and admitted students are nominated based on eligibility.
Master the Tools to Manage Enterprise Risk
Offered through BU MET's Department of Administrative Sciences, the MS in Enterprise Risk Management integrates cutting-edge intellectual content from the academic world with sophisticated management practices of leading global corporations. The primary objective of the Enterprise Risk Management master's program is to develop sophisticated professionals who can take on enterprise risk challenges in today's turbulent business world, enhancing business value by providing analytical and technological solutions that mitigate risk across entire business enterprises.
Graduate with Risk Management Expertise
Metropolitan College's Enterprise Risk Management master's degree will equip you with:
Proficiency in designing and evaluating exposures and the available response options, and developing appropriate plans for widely used enterprise risk management, business continuity planning, and disaster recovery frameworks and processes.
Skills in the use of quantitative and qualitative data to estimate the likelihood and severity of individual exposures.
The skills and abilities necessary to undertake management and leadership roles in the profession of enterprise continuity, with an appreciation of the broad issues of continuity, security, and risk management.
A broad understanding of the different aspects of business continuity as it impacts the continued operations of the firm, from supply-chain management through higher-level strategy development involving markets and industry sustainability.
Certificate-to-Degree Pathway
BU MET graduate certificate programs can serve as building blocks to a master's degree. The Graduate Certificate in Enterprise Risk Management shares specialization courses with the master's in Enterprise Risk Management program, giving you the option to take the certificate on your path to a master's degree. To be eligible for the degree, you must apply for admission and be accepted into the degree program. Consult with a graduate admissions advisor to learn more about this option.

Master's in Enterprise Risk Management Curriculum
A total of 40 credits is required.
All students must satisfy the degree core courses, specialization requirements, and electives as indicated.*
Students who already hold the Graduate Certificate in Enterprise Risk Management may waive the four specialization courses.
With appropriate advanced planning, you can use degree electives from your Master of Science in Enterprise Risk Management to satisfy up to two required courses in an Administrative Sciences graduate certificate program—leaving only two additional courses to be completed in order to receive a graduate-level certificate.
Degree Core Courses
(Four courses/16 credits)
MET AD 632

Financial Concepts

Summer '22

Fall '22
MET AD 642

Project Management

Summer '22

Fall '22
MET AD 715

Quantitative and Qualitative Decision-Making

Summer '22

Fall '22
MET AD 741

The Innovation Process: Developing New Products and Services

Summer '22

Fall '22
Specialization Courses
(Four courses/16 credits)
MET AD 610

Enterprise Risk Management

Summer '22

Fall '22
MET AD 617

Business Continuity Management

Fall '22
And two of the following:
MET AD 613

Enterprise Risk Planning and Compliance

Summer '22
MET AD 614

Disaster Management

Summer '22
MET AD 805

Capstone Project in Enterprise Risk Management
Elective Courses
(Two courses/8 credits)
Select two additional Administrative Sciences graduate-level courses (8 credits) with advisor's approval. Graduate-level courses may also be selected from other Metropolitan College departments or other Boston University schools and colleges, with an advisor's approval.
*Degree requirements may vary for those students transferring credits from previous coursework at Boston University or receiving course waivers due to professional designations.
Enterprise Risk Management Faculty
John Maleyeff

Associate Professor of the Practice, Administrative Sciences

Coordinator, Enterprise Risk Management

PhD, MS, University of Massachusetts at Amherst; BA, East Stroudsburg State College

Mark Carroll

Lecturer, Administrative Sciences

Senior VP & Business Risk Officer, Income Research + Management (IR+M)

David Rainey

Lecturer, Administrative Sciences
View All Faculty
Tuition & Financial Assistance
Competitive Tuition
Our part-time rates are substantially lower than those of the traditional, full-time residential programs yet provide access to the same high-quality BU education.
Comprehensive Financial Assistance
Our services include
scholarships
, graduate loans, and payment plans.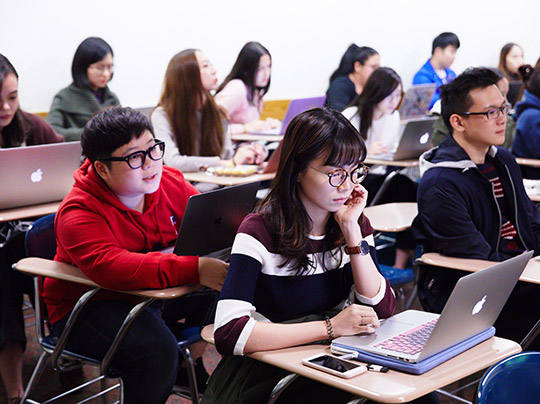 Get Started
Please visit the BU MET admissions page for details on how to apply, financial assistance, tuition and fees, requirements for international students, and more.