Develop a Strategic Approach to Managing Supply Chains
Prepare to meet the challenges of today's supply chains with the Master of Science in Supply Chain Management (MSSCM) degree program at Boston University's Metropolitan College (MET).
Over the past half century, the area of supply chain management has evolved from improving labor-intensive processes to developing, mobilizing, and managing complex global networks—driving growth and putting a premium on professionals with expertise in management of suppliers, acquisition of raw materials, transportation of goods, financial management, inventory planning, warehouse management, and managing flow of information.
At the same time, the COVID-19 pandemic—and its disruptive effect on global commerce and the supply chains that support it—has underscored the need for robust, data analytics-driven supply chains that are agile, resilient, and sustainable.
According to the Association for Supply Chain Management (ASCM), supply chain jobs—including high-tech roles in data analysis, cloud solutions, supply chain planning, and risk management—are projected to grow in line with the national average of 9 percent over the course of the next decade. In their 2021 career and salary survey, the ASCM found that the annual median salary for supply chain professionals with a master's degree is $99,900, and that 95 percent kept their jobs during the pandemic. In addition, one third of respondents reported finding a job in less than a month.
Students in the Supply Chain Management master's program have the option to select one of the following concentrations:
Program at a Glance
Top 10 Online Program
Online, On Campus, and Blended
Part-Time or Full-Time Study
40 Credits
12–24 Months to Completion
12 Core Faculty
No GRE/GMAT
 
Advance Your Career in Supply Chain Management
Offered online and on campus, the Supply Chain Management master's degree program examines the design, optimization, and operation of a global supply chain. The curriculum explores the essentials of lean production, six-sigma methodology, global supply chain coordination, risk mitigation, sustainable supply chains, strategic logistics management, and import-export operations. As a graduate of the MSSCM program, you will be able to analyze and improve business process flows and become a confident decision-maker who will lead change and offer creative solutions that ensure prompt delivery of goods and services in an ever-changing global environment.
Corporations such as McDonalds, Starbucks, Cisco, Coca Cola, Intel, Walmart, Nestle, BMW, Nike, Unilever, and Johnson & Johnson rely on sophisticated, expertly managed supply chains, as do startups and smaller firms. Whether you specialize in procurement, analytics, logistics, import/export operations, risk management and business continuity, or demand planning, BU MET's Supply Chain Management master's prepares you for a wealth of different roles, job opportunities, and career paths. Boston-area companies hiring supply chain managers include P&G, Boston Dynamics, Amazon, Wayfair, Converse, Takeda, Biogen, McKinsey & Company, IBM, RSM, Gooch & Housego, UPS, Thermo Fisher Scientific, Bayer, 3M, American Tower, and DHL.
#6 Best Online Master's in Business Programs (Excluding MBA)
MET's online master's degrees in management are ranked #6 in the nation by U.S. News & World Report for 2021.
Learn More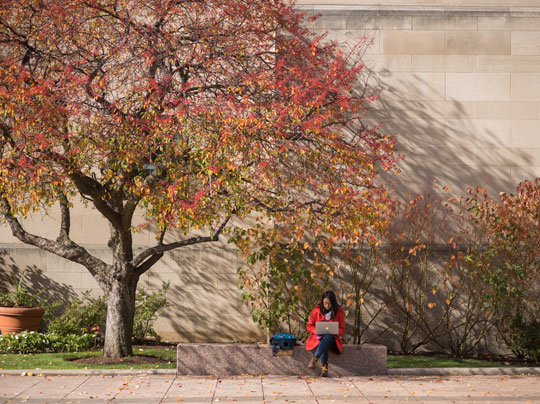 Request Information
Stay connected! Learn more about our program.
Learn More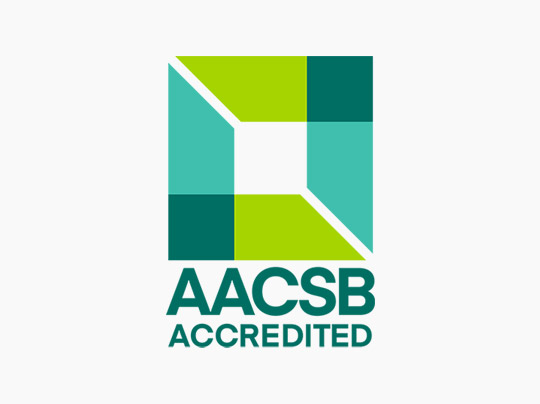 Accredited member of AACSB International
The Association to Advance Collegiate Schools of Business
Learn More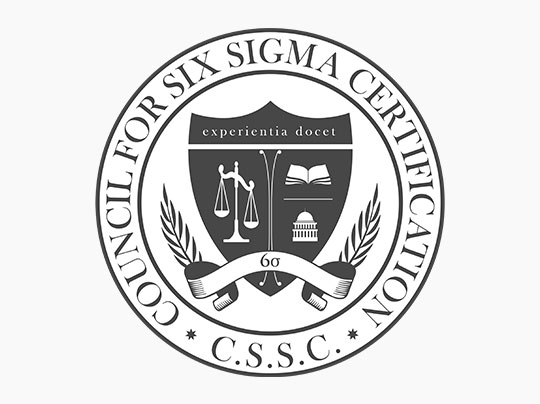 Supply Chain Management program courses Operations Management: Business Process Fundamentals (MET AD 605) and Quality Management (MET AD 734) are accredited by the Council for Six Sigma Certification—an Official Industry Standard of Six Sigma Accreditation for Six Sigma training providers worldwide.
"I am constantly using concepts from the MS in Supply Chain Management program in my current job as a supply chain manager for Dune Sciences. Most recently, I have leaned heavily on methods I learned from lectures on forecasting and quality in Dr. Corlu's Global Supply Chains (MET AD 680) and Dr. Maleyeff's Quality Management (MET AD 734) courses, aiming to better analyze the throughput of suppliers, allowing for more reliable expectations of lead times."—Scott Miller (MET'19), Supply Chain Manager, Dune Sciences, Inc.
Explore Careers in Supply Chain Management
Use the Career Insights tool to explore jobs that are the right fit for you. Filter by career area and job title or by industry sector to explore employment demand and average salaries. Select "Learn More" for a downloadable career report, or "Explore Other Options" to find the BU MET degree or certificate program that will prepare you for the job you want.
Why BU's Supply Chain Management Degree is Ranked in the Top 10
Accreditation: The Council for Six Sigma Certification—an Official Industry Standard of Six Sigma Accreditation for Six Sigma training providers worldwide—has accredited two Supply Chain Management program courses at BU MET: Operations Management: Business Process Fundamentals (MET AD 605) and Quality Management (MET AD 734) for Six Sigma Green Belt Training.
Certification: Take the Quality Management (MET AD 734) course and earn a Six Sigma Green Belt. Complete both MET AD 605 and MET AD 734 and you will be eligible earn a Lean Six Sigma Green Belt. These courses develop the skills needed to improve organizational performance and do away with challenges that affect consumer loyalty. A Six Sigma certificate can help you increase productivity and decrease costs, enhancing your ability to deliver top-quality products and services to consumers in a limited amount of time. Distinguish yourself from the competition with a Six Sigma credential that equips you with the skills employers rely on.
Active Learning Environment: BU MET's Supply Chain Management program focuses on practical, hands-on education, ensuring you are immersed in all aspects of the supply chain—education you can apply on the job. In addition, BU MET's Decision Sciences Research Laboratory offers opportunities to collaborate with professors and industrial practitioners, while applying your analytical skills to solve current problems facing industrial organizations. Lab research focuses on decision-making under uncertainty, applying analytical modeling, simulations, and data analysis to global supply chain operations, and can culminate in a conference presentation.
Engaged Faculty: In BU MET's Supply Chain Management master's program, you benefit from working closely with highly qualified faculty who draw from active research and substantial professional achievements in areas such as global supply chains, operations management, logistics management, quality and production management, enterprise risk analytics, international business and trade, ecommerce, data mining, and more.
Extensive Network: Study principles of Supply Chain Management alongside peers with solid business experience, learn from faculty who have valuable business contacts, and benefit from an alumni community with strong professional connections. The Supply Chain Club and other resources provide access to networking events, panels, and facility tours designed to connect you with peers and supply chain experts.
Capstone Project: Student teams tackle a real-world project from a company (past examples include MBTA, Henkel Corporation, LEGO, Sanofi Pharmaceuticals, and Waters Corporation) and benefit from practical experience and opportunities to network, with the potential for internships and jobs.
Complementary Labs: Students have access to the following free self-paced laboratories: MwAM: Mathematics with Applications in Management and SwAM: Statistics with Applications in Management. Additionally, two levels of preparatory analytics laboratories offer access to advanced tools and provide opportunities to hone analytics skills using cases that are populated with realistic data.
OPT and CPT Designated: Eligible graduates on student visas have access to an Optional Practical Training (OPT) or Curricular Practical Training (CPT) of 12 months.
15:1 Class Ratio: Enjoy an exceptional student-to-instructor ratio, ensuring close interaction with faculty and access to support.
Valuable Resources: Make use of Boston University's extensive resources, including the Center for Career Development, Educational Resource Center, Fitness & Recreation Center, IT Help Centers, Mugar Memorial Library, Center for Antiracist Research, Howard Thurman Center for Common Ground, George Sherman Union, and many others.
Flexible Options: Study at the pace that works for you, evenings on campus or fully online. Courses begin fall, spring, and summer; online courses have two starts per term.
Track Record: Learn from the best—since 2014, BU MET's part-time master's programs in business and management have been ranked among the top in the nation by S. News & World Report.
Merit Scholarships: All applicants are automatically considered, and admitted students are nominated based on eligibility.
Master the Principles of Supply Chain Management
Offered through BU MET's Department of Administrative Sciences, the MS in Supply Chain Management core curriculum provides a solid academic foundation in the design, optimization, and operation of a global supply chain. The BU MET program offers a curriculum that is ideal for professionals who want to advance up the job ladder and mid-career leaders who need better skills in the area of supply chain management to improve their decision-making, as well as applicants with no work experience.
All students in the BU MET Supply Chain Management degree program have an opportunity to engage with an actual supply chain challenge faced by a firm. Many of these capstone projects are proposed by our industrial advisory group, who also provide feedback on curriculum and individual courses. Experiences such as these ensure that graduates of the program are capable, confident, and courageous professionals who lead change and offer creative solutions that ensure prompt delivery of goods and services in an ever-changing global environment.
Graduate with Supply Chain Expertise
Metropolitan College's Supply Chain Management master's degree will equip you with:
An understanding of the importance of supply chain management decisions in developing a business strategy for a firm.
Foundational knowledge in supply chain management and the core principles necessary to integrate supply chain operations with marketing strategies.
Knowledge of key supply chain management issues and tools vital in analyzing supply chain decision problems.
Certificate-to-Degree Pathway
BU MET graduate certificate programs can serve as building blocks to a master's degree. The Graduate Certificate in Supply Chain Management shares specific courses with the master's in Supply Chain Management program, giving you the option to take the certificate on your path to a master's degree. Other graduate certificate programs that share courses include Applied Business Analytics, Enterprise Risk Management, and Project Management. To be eligible for the degree, you must apply for admission and be accepted into the degree program. Consult with a graduate admissions advisor to learn more about this option.
Advisory Board
Master's in Supply Chain Management Curriculum
Supply Chain Management Faculty
View all Faculty
Tuition & Financial Assistance
Competitive Tuition
Our part-time rates are substantially lower than those of the traditional, full-time residential programs yet provide access to the same high-quality BU education.
Comprehensive Financial Assistance
Our services include
scholarships
, graduate loans, and payment plans.
Get Started
Please visit the BU MET admissions page for details on how to apply, financial assistance, tuition and fees, requirements for international students, and more.