Degrees & CertificatesNews & Events
The biomedical sciences, healthcare IT, and health information communication fields are among the largest growth sectors in the modern economy. Massachusetts is one of the world's preeminent biomedical centers, home to hundreds of biotechnology companies, universities, and academic institutions that fuel innovation and research—and drive demand for qualified professionals. And the dynamic, highly regulated healthcare industry is rapidly growing, with new opportunities in healthcare IT, health insurance, public health, hospitals and medical practices, advertising, marketing, public relations, medical device companies, biopharmaceutical and pharmaceutical companies, health journalism, education, and the non-profit sector, among others.
To prepare students for opportunities in these multidisciplinary areas, Boston University's Metropolitan College (MET) offers a variety of undergraduate and graduate certificates, degrees, and master's degree concentrations designed to confer the skills needed to thrive and advance. In these areas, MET partners with other BU branches—like the School of Medicine for the BS in Biomedical Laboratory & Clinical Sciences, and the College of Communication for the MS in Health Communication—to ensure that students enjoy the full breadth of relevant academic resources available at BU, including career counseling and networking opportunities. Biomedical students benefit from hands-on training through externships at local research facilities, and guidance from experienced faculty from the industry and BU School of Medicine facilities.
With MET's Health Informatics Research Lab (HILab), you can tap into collaborative research and development in health informatics, bioinformatics, and clinical research. Accredited by the Commission on Accreditation for Health Informatics and Information Management Education (CAHIIM), the health informatics degree concentration entitles you to sit for professional certification exams offered through the American Health Information Management Association (AHIMA), such as the Certified Professional in Health Informatics (CPHI™) exam.
MET's programs in health communications and biosciences are invaluable assets; whether you are in pursuit of a career change, a professional certification, or simply seek to add new skills to your toolkit.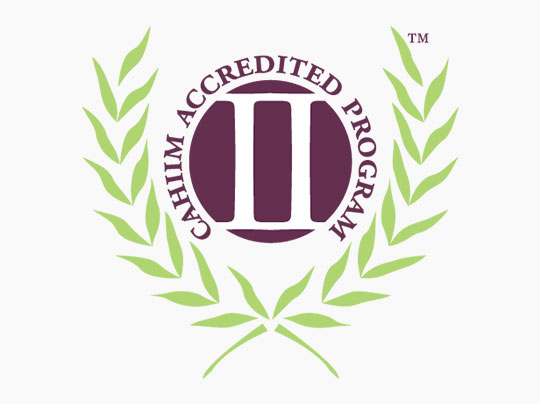 The CAHIIM-Accredited Health Informatics Master's
The MS in Computer Information Systems concentration in Health Informatics is accredited by the Commission on Accreditation for Health Informatics and Information Management Education (CAHIIM).
Learn More
Accreditation in Public Relations (APR) Waiver
Upon acceptance to the master's in Health Communication, APR holders may waive two courses (8 credits), saving an estimated 20 percent in tuition costs.
Learn more
Degrees
---
BS in Biomedical Laboratory & Clinical Sciences
MS in Computer Information Systems, Health Informatics Concentration
MS in Health Communication
Certificates
---
Biotechnology Undergraduate Certificate
Clinical Research Undergraduate Certificate
Health Informatics Graduate Certificate
Medical Information Security & Privacy Graduate Certificate
Pre-Medical Studies Postbaccalaureate Certificate
Visual & Digital Health Communication Graduate Certificate
Ready to take the dive?
Learn more about advancing your opportunities with a BU MET education.
Browse Our Courses.
View a list of all the courses we offer, including course descriptions and schedules.
News & Events