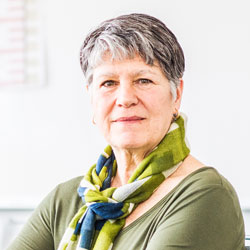 Mary Ellen Mastrorilli
Associate Professor of the Practice
Chair, Applied Social Sciences
Dr. Mastrorilli's research interests focus on female offenders, community corrections, and law and society. She holds over twenty-five years of experience in positions ranging from correction officer to prison administrator. She is the recipient of the Correctional Association of Massachusetts' Professional Excellence Award, as well as the Breaking the Glass Ceiling Award given by the National Center for Women and Policing. Mastrorilli teaches courses in criminal justice and sociology.
Courses
Scholarly Work
Faculty Q&A
What advice do you have for new students?
Two pieces of advice: Don't hesitate to reach out to faculty for academic support and guidance; and work hard to engage fully in the educational experience that Boston University has to offer. If you do, you will leave with a solid education, professional connections, and even some rewarding friendships and lasting memories.