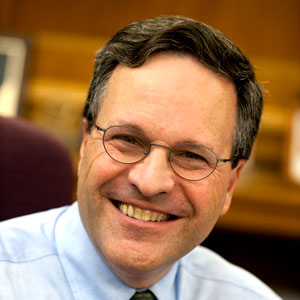 Jay A. Halfond
Professor of the Practice Emeritus, Continuing and Distance Education
Dr. Halfond has worked at Boston University since 1997, and was dean of Metropolitan College from 2001 through 2012. Previously, he served as associate dean of Northeastern University's College of Business Administration and held various administrative positions at Harvard University. Halfond has published over a hundred articles, including regular contributions to the New England Journal of Higher Education and Huffington Post, and, for a five-year period, a monthly column, "On Ethics," for the Boston Business Journal. He served as trustee of the Massachusetts School of Professional Psychology and as the Board chair from 2003 to 2005. In addition to over forty presentations at professional conferences, Halfond teaches at the undergraduate and graduate levels on social and ethical aspects of management in American institutions and culture. He also chaired the Boston University President's Council for a Global University. He is currently a Research Fellow at Bentley University's Center for Business Ethics, and was the first Wiley Senior Faculty Fellow and Senior Fellow at the Center for Online Leadership and Strategy. He holds a secondary appointment in BU's School of Education, where he teaches courses in the Higher Education Program.
Follow Halfond's blog at the Huffington Post.
Scholarly Works
What advice do you have for new students?
You should plan to work hard and be engaged—challenge yourself, your professors, and your fellow students. Communicate early and often in each of your courses. Get to know others in your program. If you are working as well, try to bring your work experience into your courses and to bring what you learn in class back to the workplace. Plunge into your program and enjoy!