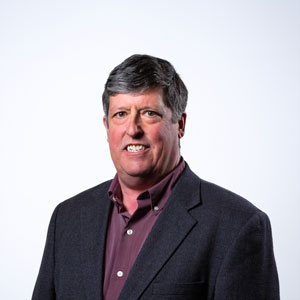 Douglas DeNatale
Associate Professor of the Practice
Director, Arts Administration
Dr. DeNatale earned his PhD in Folklore and Folklife from the University of Pennsylvania in 1985. Prior to joining the Metropolitan College faculty, he was the president of Community Logic, Inc., an arts consulting firm specializing in research and documentation. He previously served as director of research for the New England Foundation for the Arts (NEFA), where he played an instrumental role in forecasting the emerging creative economy and in developing the web-based research database CultureCount.
Formerly, Dr. DeNatale was director of the Lowell Folklife Project at the Library of Congress and director of the oral history and folklife program and collections at the University of South Carolina's McKissick Museum. Trained as an ethnographer, Doug has overseen collaborative arts research projects for the Ford Foundation, the Rockefeller Foundation, the Andrew W. Mellon Foundation, and the Library of Congress. He conducted oral histories for the Lowell National Historic Park, the Southern Oral History Program, and the J. Alden Weir National Historic Site, and curated exhibitions for the McKissick Museum and the Smithsonian Institution Center for Folklife and Cultural Heritage.
As an early adopter of technology, DeNatale has helped many New England cultural institutions establish their first websites. He has also been involved with technology projects for Heritage Preservation, the New England Museum Association, and the Boston Foundation. His research on the creative economy is widely cited, with publications that include Documenting the Arts (NEFA) and Passion & Purpose: Raising the Fiscal Fitness Bar for Massachusetts Nonprofits (Boston Foundation, co-author).
Courses
Scholarly Works
What advice do you have for new students?
The BU Arts Administration program is uniquely positioned to assist early career arts administrators in achieving their next stage of development. No other program provides such close mentorship by working professionals in the field, provides access to international perspectives and opportunities, and equips students with the technical, analytic, entrepreneurial, and networking skills needed to navigate the dramatically changing cultural landscape.