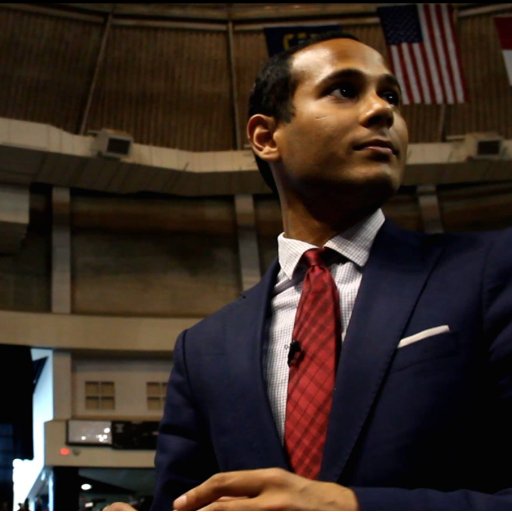 COM alum Sopan Deb (COM '10) joins The New York Times culture desk as a general news reporter. Deb gained his notoriety after his coverage of Donald Trump led him to be arrested at a Chicago rally. Not only did Deb report on Republican candidate Donald Trump, he used his Twitter feed to provide fact-checks and interview transcripts from the Republican candidate. His reporting techniques and analysis of President-elect Donald Trump helped garner his position as a standout reporter in 2016.
Sopan was recently named one of "16 breakout media stars of 2016" by Politico and also has experience working in prominent news outlets and programs such as Al Jazeera America, NBC's 'Rock Center with Brian Williams,' and The Boston Globe. "Sopan deepened his work with a multitude of digital skills – including shooting and editing broadcast-ready video while writing at a lightning quick pace. He broke stories, like obtaining a memo that former Trump campaign manager Paul Manafort sent to campaign staff just before his resignation. Sopan also regularly grilled Trump at press conferences. "He wrote news, feature, and analytical stories at a fast clip while also providing content for CBS Radio" says Times' culture editor Danielle Matoon.
"Sopan's superb reporting during this fast-paced and high-charged election cycle was second to none, and we at CBS are sad to see him go," says CBS news Washington Bureau Chief Chris Isham. "I have no doubt that he will bring the same energy to his new beat."
Learn more about Journalism.