The Boston University PhD program in Emerging Media Studies is the nation's first doctorate program in emerging media and its critical, daily role in modern life.
COM's unique program prepares its doctoral students to become sophisticated researchers and critical thinkers who are ready to advance the fields of communication, sociological, and media leadership. Designed for students with a master's degree, this program helps candidates gain a comprehensive understanding of the role of emerging media in society and organizations and hone their research skills through independent, innovative, and mentored research.
Recent and upcoming dissertation topics address a wide array of topics, such as social perceptions of robots, the effects of television binge-watching, and media framing of direct-to-consumer genetic testing.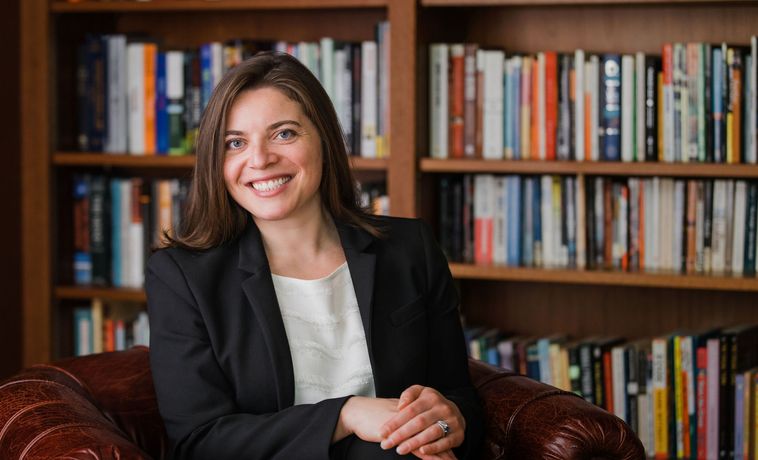 Designed for students with a master's degree, the 68-credit program can be completed in three years of full-time study, including summers.
Learning and Teaching
EMS graduate students are taught and mentored by some of the leading researchers and thinkers in the field. The faculty make full use of the most advanced theories and methods to examine communication phenomena -- from social media, streaming content, and AR/VR to Big Data and AI. Under their guidance, students learn how to conduct and analyze social science research concerning all types of emerging media.
As a doctoral student, you'll serve as a teaching fellow while enrolled in the program. On average, you should expect to serve as a teaching fellow a minimum of two times during the three-year program.
Resources for Research
COM graduate students get ready for careers by rolling up their sleeves for hands-on research.
All Emerging Media Studies students contribute to COM's annual #ScreentimeBU conference, an opportunity to present their research in the field of digital communication and society as well as exchange their views with peers and field leaders concerning important contemporary issues. By showcasing the fruits of your research, you'll share their ideas with the general public and industry leaders. Additionally, the conference provides an opportunity for you to develop your public communication capabilities and receive input from industry experts in a professional setting.
EMS students also take advantage of research opportunities at COM's Communication Research Center, COM's primary research hub, and the state of-the-art technology offered at the Zimmerman Family Social Activation Center, that puts in-depth social media analytics at your fingertips.
Funding Support
Because the doctoral program is immersive and requires full-time participation for a number of years, all PhD students in Emerging Media Studies are funded for the duration of their study, up to a maximum of five years. Funding includes a full tuition scholarship, health insurance credit, and stipend in return for teaching and research obligations. Students with their own funding for the program (through the Fulbright Commission, government funding or other source) will still be required to serve as a teaching fellow for at least one semester. Compensation will be provided.
Benefit from Boston
One of BU's greatest resources is its location. Consistently ranked among the most livable cities in the world, Boston is "America's college town," a city rich in history while remaining on the forefront of culture and innovation e. Boston is a Top 10 U.S. media market, and home to some of the world's best creative agencies, media companies and leading employers -- offering boundless opportunities for internships and careers.
COM FACT
More than 80%
of our graduate students receive scholarships.
Purpose Driven
COM stands out from our peers. Our faculty offers a mix of researchers and practitioners who endorse a cross-discipline, hands-on approach to learning. Our location lies at the heart of an electric, media-savvy city.
But it may be COM's shared values that matter most. We believe that communication requires diversity, critical thinking, and creative expression. We believe that communication must be grounded in truth, authenticity, effectiveness, and purpose. We believe that communication builds understanding among people and across society.