No GRE Required. Merit scholarships available.
The Boston University Master of Science in Television is the program for students who dream of a career telling stories. And with so many viewing options and rising demand for content, there's never been a better time to accelerate one's career in the television entertainment industry.
Earn your master's degree in television in only three semesters — two in Boston and one in Boston or Los Angeles. Ours is one of the rare programs dedicated solely to television, with two distinct tracks that bring together the key elements of producing: writing and management.
Producing/Writing: This track is designed for students who seek to become award-winning creative forces in the industry. You'll take writing courses, certainly, but also study theory and criticism for a better, well-rounded understanding of television. Courses are led by professors who have written for some of TV's most popular primetime dramas and sitcoms.
Producing/Management: This track sets students on a path to become managers and leaders in the entertainment industry. You'll gain an understanding of how television has changed ­and will continue to change, as well as how to thrive in such a constantly shifting industry. Courses are led by faculty with deep backgrounds in producing their own award-winning television programs.
You'll gain the knowledge and skills necessary to tell compelling stories, develop ideas, pitch TV ideas and TV program concepts, write TV projects and proposals, breakdown scripts, schedule, and budget. and compete successfully in the television field in everything from reality shows and TV dramas to comedies and miniseries. You'll also receive valuable internship experience working alongside established television professionals while having the option to finish your thesis and classes in Los Angeles for your third (and final) semester.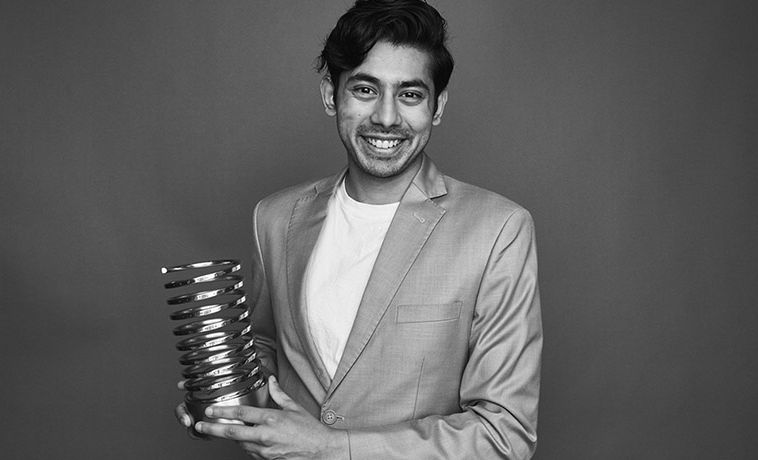 Scholars and Makers
COM professors, as a group, offer a rare combination of academic rigor and industry experience -- a mix that enriches student education. They are widely published in both the academic and popular press. They have written, directed and produced feature films and national television series.
Our faculty offer years of experience teaching and mentoring new generations of television enthusiasts preparing for their careers. In the management track, you'll work closely with a team of award-winning producers. If you're a writer, you'll learn from professors who don't just know TV writing -- they've written for popular primetime dramas and sitcoms. We have a track record of producing executives, writers, and producers at the very highest levels of the television industry.
Reel Resources
Opportunities for experience abound. Put your skills to the test by working at our own student-operated station, BUTV10, and our own in-house, student-run agency, Real World Productions.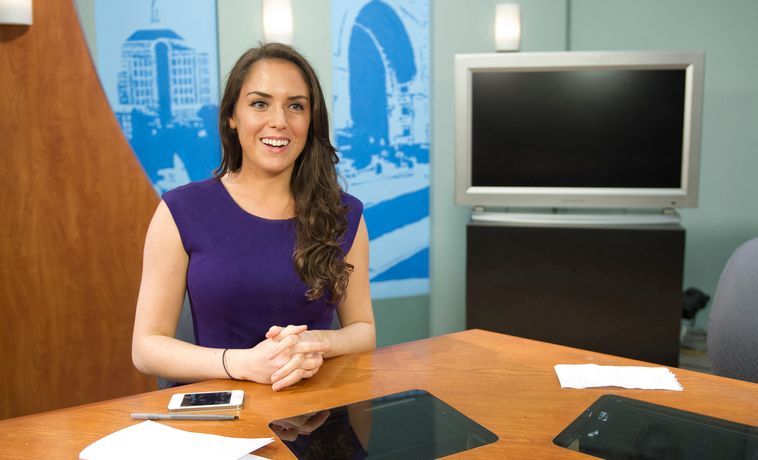 Student Groups
butv10
butv10 is Boston University's student-led video content production and distribution network.
Learn More

About butv10
Attend Cinemathèque, a series of screenings and conversations with film- and television-makers, and enjoy full access to BU's Kasker film and video resource center with 16mm prints and rarities at the Mugar Memorial Library on campus. Enjoy complimentary screenings, too, at the nearby Harvard Film Archive, the Museum of Fine Arts and the Brattle Theatre.
After two semesters in Boston where students have interned with Boston television studios such as GBH, producer of national PBS programs such as Frontline, NOVA, Masterpiece, American Experience, and Arthur (the longest-running animated kids' TV show), students head to BU in Los Angeles for their third and final semester. In LA, academics and practical experience are combined by industry pros who teach classes, offer networking opportunities, and access to the decision-makers. Students have gained hands-on skills and professional contacts through internships with such places as The Walt Disney Company, NBC Universal, CBS Studios, AMC Networks, the Hollywood Reporter, and Reese Witherspoon's Hello Sunshine.
If you're really looking at getting into the entertainment business, I think to combine the Boston experience with an LA experience, there's nothing that compares.

Jay Rowe, COM graduate and Senior Vice President of Production, HBO
East Plus West
Television graduate students may choose from the best of two locations. Consistently ranked among the most livable cities in the world, Boston is a Top 10 U.S. media market, and home to some of the world's best creative agencies, media companies and leading employers. Of course, Los Angeles -- where MS in Television students may spend their final semester -- is the world capital for entertainment media, but it also serves as a growing hub for technology and source for internships and career opportunities.
Purpose Driven
COM stands out from our peers. Our faculty offers a mix of researchers and practitioners who endorse a cross-discipline, hands-on approach to learning. Our location lies at the heart of an electric, media-savvy city.
But it may be COM's shared values that matter most. We believe that communication requires diversity, critical thinking, and creative expression. We believe that communication must be grounded in truth, authenticity, effectiveness, and purpose. We believe that communication builds understanding among people and across society.