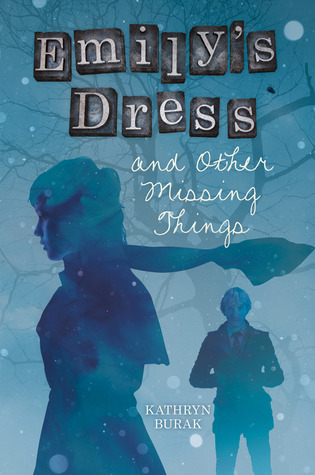 COM Writing Program professor, Kathryn Burak, will premiere her new novel for young adults, Emily's Dress and Other Missing Things (Roaring Brook/Macmillan) at the Milton Public Library on Oct. 2 from 6:30-8:30 p.m.
Emily's Dress and Other Missing Things is a contemporary, realistic story about a girl who steals Emily Dickinson's dress from the poet's museum in Amherst and solves the mystery of her best friend's disappearance. Booklist's starred review called the novel "a complete portrait of loss, longing, redemption, and love,'' and the independent booksellers association put it on its highly-selective New Voices list for 2012.
"I wanted to tell the story of a girl who is grieving, who turns to the poetry of Emily Dickinson to help her understand her mother's death, but who also finds her own writing transformative," said Burak, who has published numerous short stories and poems in magazines and literary journals.
Besides marking the book's release date, the library event will also raise funds to help the Emily Dickinson Museum in Amherst, Mass., restock the bookshelves in the Dickinson homestead. Dickinson family members were avid readers and amassed hundreds of volumes, but over the years the books were donated to universities, leaving the shelves bare. Now, museum officials have put together a list of the family's books and hope to garner donations to replenish the shelves.
Burak got involved after contacting Jane Wald, the museum's executive director, to tell her about her novel.
"The book has some breaking and entering as well as grand theft." she said, "I was afraid the people who run the museum would want to ban me from Amherst. Instead, they invited me to read there, in November."
Wald also told Burak about the Replenishing the Shelves project, and Burak decided she wanted to help. So the launch celebration will include raffles and items for sale, with proceeds going to the museum fund. Burak and Wald hope to team up on other events.
"I want my book to help bring some of her books back," Burak said.
In addition to reading at the Emily Dickinson museum in November, Burak is scheduled to appear at the Boston Book Festival, in October. Burak is the co-author of the textbook, Writing in the Works (Wadsworth/Cengage).