BUSTH Announces Distinguished Alumni for 2021
July 22, 2021 – The Boston University School of Theology (BUSTH) is pleased to announce this year's Distinguished Alumni for 2021. A list of previous winners can be found on the BUSTH website.
"The 2021 Distinguished Alumni magnificently embody the visionary, transformative leadership needed in this world today," says G. Sujin Pak, dean. "From a profound vision for prison chaplaincy to powerful LGBTQIA+ activism and advocacy to erudite cultivation of knowledge of global Christianity and women leaders in world Christianity to advanced facilitation of conflict management, effective change, and innovative leadership development, these amazing and gifted leaders bring concrete visibility to the aspirations of theological education, the witness of the Christian gospel, and the hope of renewal and rejuvenation in our churches, communities, social systems, and academies. We are profoundly grateful for these trailblazers and proud to call them our own!"
A celebration of these alums and their achievements will be part of a special hybrid Community Day, scheduled for Wednesday, September 15, 2021. Please check our Alum Events page in the coming weeks for information on how to join us either in person or through Zoom.
2021 School of Theology Distinguished Alumni
Mr. Mark Bowman (STH 1982, MDiv)
Reverend Heidi Kugler (STH 1997, MDiv)
Reverend Dr. Gilbert Rendle, Jr. (STH 1972, MDiv)
In the category of Emerging Leader:
Dr. Gina Ann Zurlo (STH 2017, PhD)
2021 Distinguished Alumni Biographies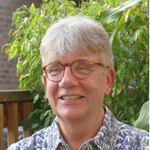 Mark Bowman (1982, MDiv), long-time advocate for LGBTQ justice, was raised in north central Ohio and earned an MDiv at Boston University School of Theology in 1982. Denied clergy status in The United Methodist Church as a gay man, he worked for Bread for the World following seminary and was active with Affirmation: United Methodists for LGBT Concerns. He was among the founders of the Reconciling Congregation Program (now Reconciling Ministries Network) in 1984 and served as co-coordinator and then as executive director, guiding the expansion of this grass roots movement until 1999. There he published the award-winning Open Hands magazine and became a leader in the ecumenical Welcoming Church Movement. Bowman subsequently organized two national conferences of this ecumenical movement, Witness Our Welcome (WOW) 2000 and 2003, each drawing hundreds of participants. The Methodist Federation for Social Action honored Bowman with the Lee & Mae Ball Award for Outstanding Christian Social Witness in 2000. An ongoing interest in history led him to initiate the LGBTQ Religious Archives Network (LGBTQ-RAN) in 2001. LGBTQ-RAN is an innovative grass roots project drawing on digital technology to preserve the history of LGBTQ religious movements around the world. He currently serves as executive director of this unique historical enterprise. Also a trained musician, Bowman has served as choir director, song leader and accompanist in a number of congregations. He trained with the United Methodist Global Praise program and the Iona Community (Scotland) as enlivener of congregational song and has led singing and worship in local, regional and national gatherings. He currently lives in Chicago where he enjoys biking, gardening and hanging out with his three grandchildren.
Reverend Heidi Kugler (1997, MDiv) is a graduate of the College of Wooster with her a BA in Sociology and Minors in Religious Studies and Africana Studies. She earned her Masters of Divinity with a specialization in Biblical Studies from Boston University School of Theology. She has completed two units of Clinical Pastoral Education. Heidi is an Ordained Elder from the Greater NJ Annual Conference of the United Methodist Church, a Certified Correctional Chaplain with the Association of Correctional Chaplains Association, and serves on the advisory board of the Chaplaincy Innovation Lab, a professional chaplaincy think tank.
Currently she serves as the national Chaplaincy Administrator for the Federal Bureau of Prisons in Washington, DC. As the Chief of Chaplains for the agency, she provides executive oversight to chaplaincy departments in all 122 federal prisons nationwide. Along with her Central Office Chaplaincy team, she seeks to guide religious accommodations across faith lines, policy development, national training, branch hiring, and faith-based reentry for the agency. Prior to entering the agency, she served as a parish pastor, as well as a chaplain at a county jail and in a state prison in NJ.  Her previous Bureau of Prisons duty stations include FDC Honolulu as the Supervisory Chaplain and FCI Fort Dix as the Staff Chaplain.
At a young age, Heidi learned the gift of serving others as a means to give back to God for the many blessings she has received. Over the years, she has served the needs of congregations, at risk youth, poor and homeless persons, incarcerated populations as well as those in the hospital and the elderly. She has a passion for offering the grace of God to break the chains of person's hearts and lives. Heidi is blessed with a loving husband and three amazing children. She enjoys spending time with family and friends, exercising, reading, watching movies and going to the beach!
Reverend Dr. Gilbert Rendle, Jr. (1972, MDiv) most recently served as Senior Vice President with The Texas Methodist Foundation in Austin Texas and as an internationally respected independent consultant working with issues of change and leadership in Protestant, Catholic and Jewish denominational systems. Prior to this position he served the Alban Institute as an author, seminar leader and senior consultant for twelve years. An ordained United Methodist minister, Rendle served as senior pastor of two urban congregations in Pennsylvania for sixteen years and as a denominational consultant for The United Methodist Church for nine years.
Rendle has an extensive background in organizational development, group and systems theory, and leadership development. He has consulted with congregations on conflict, planning, staff and leadership development, and issues of change. He is well known for his work with middle judicatory and national denominational offices and staff as they wrestle with institutional change.
In training workshops and conferences, Rendle has led numerous large and small groups in practical learning that directly impacts participants' decisions and practice in their leadership roles. He is the author of ten books, a contributor to four books, and the author of numerous articles and monographs. Recent books include Journey in the Wilderness: New Life for Mainline Churches (2010) published by Abingdon Press as well as Doing the Math of Mission (2014) and Quietly Courageous: Leading the Church in a Changing World (2019) published by Rowman & Littlefield. Gil is a resident of Haverford, Pennsylvania where he lives with his wife, Lynne.
Emerging Leader
Gina Ann Zurlo (2017, PhD) received her PhD from Boston University School of Theology in 2017 and is Co-Director of the Center for the Study of Global Christianity at Gordon-Conwell Theological Seminary (South Hamilton, MA). As a historian and social scientist, she is interested in the intersection of World Christianity, women's studies, global history, and mixed-methods research. Her most recent publication, with Todd M. Johnson, is the World Christian Encyclopedia, 3rd edition (Edinburgh University Press, 2019) and she is also co-editor of the World Christian Database (Brill). Dr. Zurlo is a Visiting Research Fellow at Boston University's Institute on Culture, Religion and World Affairs, where she is Editor-in-Chief of the peer-reviewed Journal of Religion and Demography and works on the World Religion Database (Brill). She teaches courses on World Christianity, women in World Christianity, American Christian history, and mission history. She has forthcoming books on Christianity around the world (Zondervan, 2022) and on women in World Christianity (Wiley-Blackwell, 2023). Dr. Zurlo was named one of the BBC's 100 Women of 2019 for her work on quantifying religion, in particular, the important role of women in religion around the world. She is married with two daughters and lives on the North Shore of Boston.