Denominational Studies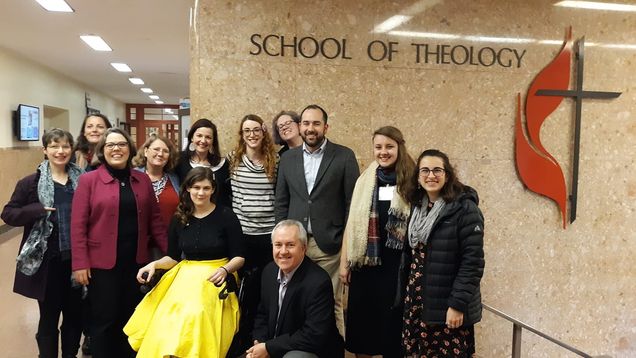 The School of Theology serves students from over three dozen denominations. For several of those denominations, the School provides support and advising for studies recognized by those denominations and, in some cases, leading to ordination with them. At present, the School has formed United Methodist, United Church of Christ, and Anglican/Episcopal Communities of Learning, but it is also exploring the creation of Unitarian-Universalist and Baptist Communities of Learning.
The mission of denominational learning communities at Boston University School of Theology is to form a community of students, faculty, and staff dedicated to nurturing and preparing students for future leadership and service in and through the church. Each community of learning is a specialized program that aims to provide the best possible education in an ecumenical community that values the unique gifts, histories, and ministerial legacies of these denominations.
Communities of Learning seek to nurture the next generation of leaders for ministries in the churches and in service to the larger world. The intention is to equip students in their own distinctive denominational traditions and in ecumenical traditions of Christianity, providing them with curricular and co-curricular opportunities to ground their academic, spiritual, ecclesial, professional, and social-global growth.
At the same time, STH seeks to enrich the ecumenical and global life for all students at the School.
These Communities of Learning share common features that respond to unique denominational traditions and needs, such as courses, co-curricular opportunities, contextual education, spiritual life offerings, mentors and consultants, and opportunities to connect with programs of the denominations and to share their denominational traditions in the School of Theology. These projects may focus on theological traditions, social justice, worship, sacred music, mission, and other important concerns. The rich collaborations and shared courses with other schools of the Boston Theological Interreligious Consortium will also be a part of the School's Communities of Learning experience. Students in these denominations will be eligible, as all of our students are, for generous scholarships to further their studies.