Lead Arts Organizations into the Global Future
In the decade ahead, the art world will be transformed. The Master of Science in Arts Administration from Boston University Metropolitan College (MET) will ensure that you have the professional and creative skills to work effectively across community, business, and public domains to build a new and flourishing art world.
As the realities of a post-pandemic life emerge, leaders in arts organizations face a host of challenges, some familiar and some unexpected. What we do know is that the art world will need talent who can develop solutions, establish new practices, and illuminate novel ways of producing art and conducting business—in other words, the demand will be high for skilled arts administrators and managers. These professionals will need every tool and skill at their disposal to navigate the road ahead and guide institutions large and small through these changing times.
Program at a Glance
On Campus
Part-Time or Full-Time Study
40 Credits
12–24 Months to Completion
25 Core Faculty
No GRE/GMAT
Advance Your Career in Arts Administration
BU MET's Arts Administration master's degree program is designed for students who wish to pursue professional careers in visual arts, performing arts, and arts service organizations in the public, private, and nonprofit sectors both domestically and internationally. We believe that the arts are a critical element in society and the role of arts managers is to nurture environments in which artistic greatness can thrive.
The MS in Arts Administration degree provides a unique hands-on learning opportunity to develop professional experience in the field, positioning you for the realities of today's arts organizations. From renowned symphony orchestras and museums to inventive community theaters and upstart galleries, the organizations that bring the arts to the public are crucial to a rich and diverse cultural life—and Boston offers a wealth of possibilities for engagement.
The Arts Administration master's program also emphasizes a global perspective through our international travel study courses, which enable students to engage with world-renowned cultural leaders, museums, arts organizations, and artists abroad.
See a list of positions held by BU MET Arts Administration alumni: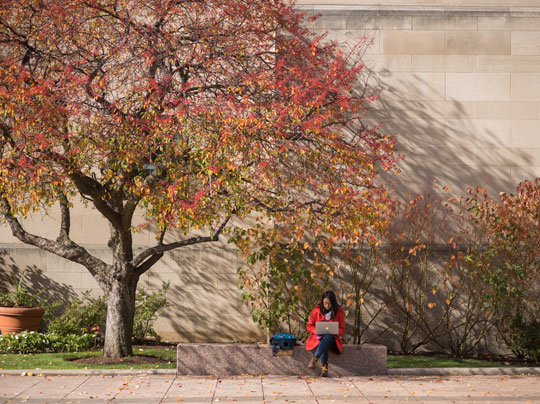 Request Information
Stay connected! Learn more about our program.
Learn More
Strengthening Inclusion: New BIPOC Arts Administration Scholarship
To foster greater inclusion in leadership of the arts and cultural sector, the Advancing the Arts Scholarship is a new opportunity for Black, Indigenous, and People of Color (BIPOC) applicants to the Arts Administration program.
Learn More
"The Arts Administration program at BU has afforded me the opportunity to explore new areas of interest and engage with dynamic professors and guest speakers, all while strengthening my administrative skill set."—Adriana Ray (MET'17), Development Director at The International Association of Blacks in Dance, Inc.
Explore Careers in Arts Administration
Use the Career Insights tool to explore jobs that are the right fit for you. Filter by career area and job title or by industry sector to explore employment demand and average salaries. Select "Learn More" for a downloadable career report, or "Explore Other Options" to find the BU MET degree or certificate program that will prepare you for the job you want.
Why Earn a Master's in Arts Administration at BU?
Active Learning Environment: BU's Arts Administration courses ensure you get the attention you need through close interaction with faculty and visiting artists. Benefit from an interdisciplinary curriculum that encourages collaboration between students from multidisciplinary arts backgrounds and provides access to mentor programs, internships, project management activities, and opportunities to work with world-leading art institutions and practitioners in the field.
Engaged Faculty: In BU's MS in Arts Administration program, you will study with an international faculty of leading industry professionals working within the visual and performing arts worlds. Their expertise in the most current challenges, trends, and best practices in the field enables them to offer rich perspectives and insights that ensure a uniquely hands-on approach to study.
Extensive Network: Study alongside peers within the art world; consult and network with a wide range of national and international companies and nonprofit organizations within the art world; and benefit from a global alumni community with strong professional connections. Plus, you have access to the Boston University Arts Administration Student Association (AASA), formed in the spring of 1995 to provide opportunities for social interaction, educational enrichment, and career development.
Student Support: Enjoy an exceptional student-to-instructor ratio, ensuring close interaction with faculty mentors and access to support.
Valuable Resources: Make use of Boston University's extensive resources, including the BU Art Galleries, Arts Initiative, Center for Career Development, Educational Resource Center, Fitness & Recreation Center, IT Help Centers, Joan & Edgar Booth Theatre, Mugar Memorial Library, Center for Antiracist Research, Howard Thurman Center for Common Ground, George Sherman Union, Tsai Performance Center, Wheelock Family Theatre, and many others.
Flexible Options: Study at the pace that works for you, evenings on campus with courses that begin fall, spring, and summer.
Track Record: Founded in 1993, Boston University's Metropolitan College Arts Administration program has produced professional leaders at a host of cultural institutions in Boston, throughout the United States, and abroad.
Merit Scholarships: All applicants are automatically considered, and admitted students are nominated based on eligibility.
Succeed in the Management of Arts Organizations
Through the MS in Arts Administration and graduate certificates in Arts Management, Fundraising Management, and Performing Arts Enterprise, the Arts Administration program at BU MET emphasizes creativity, economic problem solving, entrepreneurial leadership, internationalism, innovation in the arts, and a commitment to technological proficiency. We are particularly concerned with helping arts organizations successfully achieve their missions. It is toward such an end that we sustain a deep conviction in the centrality of the role of the artist, and in the fundamental importance of artistic excellence, as issues central to all arts organizations in the twenty-first century.
We offer a flexible schedule to accommodate students who are working or have other responsibilities that prevent traditional full-time study. All coursework can be completed on a part-time, evening basis in approximately two calendar years. Students may also pursue their degree via full-time study.
Graduate with Expertise
Boston University's Arts Administration master's degree will equip you with:
Advanced knowledge of the history of arts organizations in the nonprofit, public, and private sectors in the US.
Advanced knowledge of the structure and institutional behavior of arts organizations in the nonprofit, public, and private sectors in the US.
Understanding of international cultural policy in a global context.
Proficiency with a sophisticated skillset emphasizing best practices with regard to fundraising and financial management.
Understanding of best practices regarding setting goals in both mission- and revenue-driven organizations.
The ability to identify, interpret, and apply relevant legal regulations in nonprofit and for-profit arts organizational settings.
The ability to develop, implement, and assess the effectiveness of marketing programs in arts organization settings.
The ability to develop, maintain, and leverage funding and constituent relationships to increase community engagement in the arts.
The ability to take a strategic approach to your personal development, networking, and self-marketing for professional advancement within the field of arts administration and/or nonprofit management.
Certificate-to-Degree Pathway
BU MET graduate certificate programs can serve as building blocks to a master's degree. Each certificate shares specific courses with the master's in Arts Administration program and its concentrations, giving you the option to take one or two certificates on your path to a master's degree. To be eligible for the degree, you must apply for admission and be accepted into the degree program. Consult with a graduate admissions advisor to learn more about these options.
The following graduate certificate programs can be applied to the master's degree: Arts Management, Fundraising Management, and Performing Arts Enterprise.


Master's in Arts Administration Curriculum
Arts Administration Faculty
View all Faculty
Tuition & Financial Assistance
Competitive Tuition
Our part-time rates are substantially lower than those of the traditional, full-time residential programs yet provide access to the same high-quality BU education.
Comprehensive Financial Assistance
Our services include
scholarships
, graduate loans, and payment plans.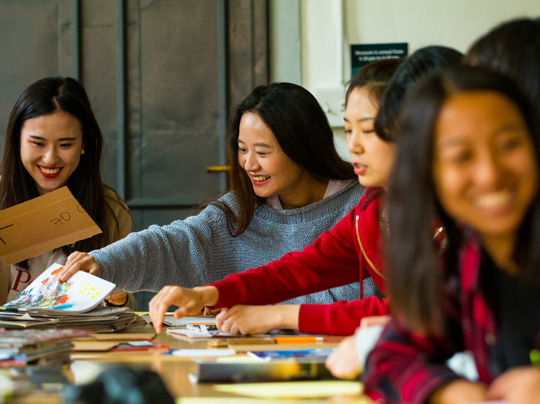 Get Started
Please visit the BU MET admissions page for details on how to apply, financial assistance, tuition and fees, requirements for international students, and more.