Degrees & CertificatesFacultyCareersNews & Events
The arts are a critical element in a healthy society, and the role of arts managers is to nurture environments in which artistic excellence can thrive—particularly in a changing world. The programs in arts administration, fundraising management, and performing arts enterprise at Boston University's Metropolitan College (MET) emphasize creative problem solving, leadership, globalism, and effective use of current technologies to prepare students to play leadership roles in the global arts of the twenty-first century. The socioeconomic and political challenges of the day bring renewed importance to the work of cultural entrepreneurs, artists, producers, curators, policy-makers, and arts managers. Effective arts administrators embrace the challenge of re-thinking and re-shaping the role that the arts play in contemporary society. BU MET's master's degree and graduate certificates teach students the history of philanthropy and the structure of the nonprofit sector in the United States, as well as a wide variety of development techniques including direct mail, telemarketing, special events management, annual appeals, bequests, capital campaigns management, major gifts, grant writing and management, and fundraising ethics.
Performing Arts Enterprise Partnership
Focusing on the Broadway industry, the Performing Arts Enterprise Graduate Certificate is offered in partnership with Nederlander Worldwide Entertainment. The four-course certificate is available online. The six-course program includes an internship opportunity in the commercial performing arts.
Learn More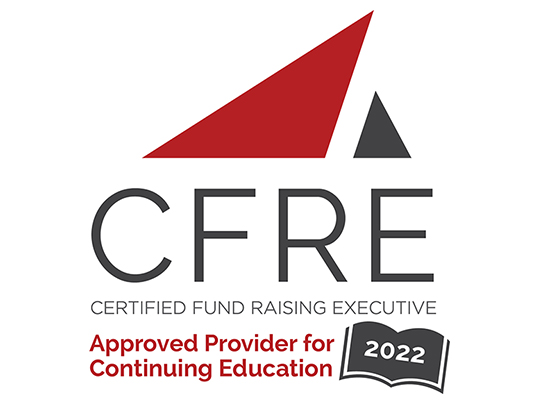 CFRE International Qualifications via the Graduate Certificate in Fundraising Management
Completion of the Fundraising Management certificate courses fulfills education point requirements for the CFRE International application for Initial Certification and/or recertification, and serves as excellent preparation for the Certified Fund Raising Executive (CFRE) examination.
Learn More
Degrees
---
MS in Arts Administration
Certificates
---
Arts Management Graduate Certificate
Fundraising Management Graduate Certificate
Performing Arts Enterprise Graduate and Advanced Graduate Certificates
Explore Further
Learn more about advancing your opportunities with a BU MET education.
Browse Our Courses
View a list of all the courses we offer, including course descriptions and schedules.
Arts Administration Faculty
View All Faculty
Arts Administration Career Insight
Use the Career Insights tool to explore jobs that are the right fit for you. Filter by career area and job title or by industry sector to explore employment demand and average salaries. Select "Learn More" for a downloadable career report, or "Explore Other Options" to find the BU MET degree or certificate program that will prepare you for the job you want.
News & Events