Visiting the School of Theology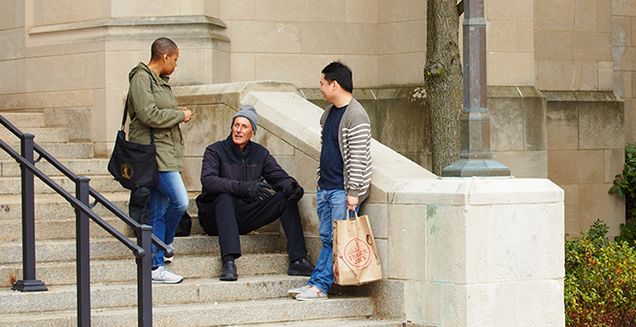 The School of Theology's Admissions Office typically loves prospective student visits to campus, as we believe it's the best way to experience the fullness of our community life and educational opportunities. However, due to the national public health restrictions put in place to curb the spread of COVID-19, Boston University has decided to move to remote teaching and reduced staffing for the next several weeks. This means that, unfortunately, we cannot welcome prospective students for on-campus visits during the remainder of the Spring 2020 semester. We hope and expect that on-campus visits will begin again in the summer.
Scheduling a "Virtual Visit"
Though we cannot accommodate in-person visits at this time, our Admissions Office is very much still open, albeit working remotely. This means that we will happily schedule a time for you to meet virtually with one of our staff members or a current student. We can schedule meetings over the phone or video chats via Zoom or FaceTime. Please use the form below to request a conversation.
Keep Up-to-Date When Campus Visits Resume
All Spring 2020 Recruitment Events Cancelled