Immerse Yourself in the Business Side of Technology
Available on campus, online, and in a blended format, the Master of Science in Computer Information Systems (MSCIS) at Boston University's Metropolitan College (MET) is designed to immerse you in the fast-paced world of technological innovation—preparing you for IT leadership positions in sectors of high demand, such as the professional and financial services, manufacturing, healthcare, and education.
The MSCIS degree program offers optional concentrations in:
Program at a Glance
Top 10 Online Program since 2014
Online, On Campus, and Blended
Part-Time or Full-Time Study
40 Credits
18–24 Months to Completion
17 Core Faculty
No GRE/GMAT
 
Advance Your Career with a Master's in Computer Information Systems
Closely aligned with, but distinct from, computer science and management information systems, BU MET's MS in Computer Information Systems program is ideal for those interested in leadership roles in the realm of information systems. Students in the MSCIS program typically have several years of experience in software development or software engineering and are now seeking to advance in their organizations by building-up key skills in areas such as problem-solving, project and change management, planning and organization, negotiation and influencing, commercial awareness and business acumen, the understanding of user and customer requirements, and the ability to contribute to a team objective.
The BU MET master's degree program in Computer Information Systems develops technical competence in information systems and increases knowledge of managerial and organizational issues, preparing you to integrate information technology with the business needs of an organization. That means honing strong leadership and communication abilities and providing hands-on expertise in areas such as systems analysis and design, computer networks, cybersecurity, data analytics, database management, health IT, IT project management, web application development, and more.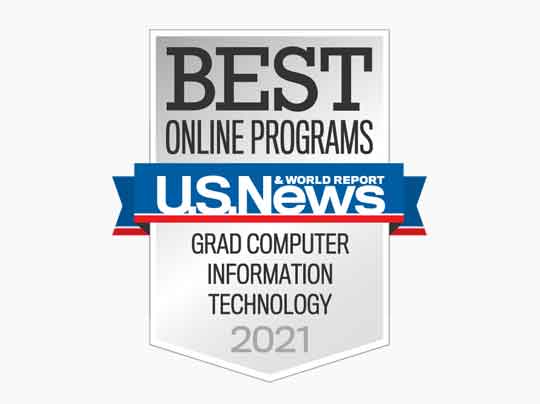 #8 Best Online Master's in Computer Information Technology Programs
MET's online master's degrees in computer information technology are ranked #8 in the nation by U.S. News & World Report for 2021.
Learn More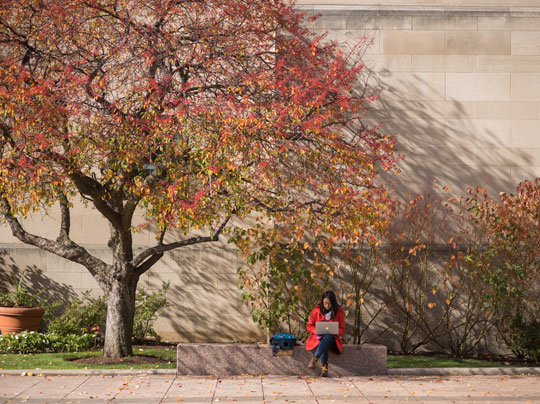 Request Information
Stay connected! Learn more about our program.
Learn More
"Mobile Forensics and Security [courses] gave me insights about what is happening in a mobile device at very profound level. By talking to an Amazon developer, I noticed that this kind of knowledge is both rare and valuable."—Alexis Yang (MET'18), Software Developer Engineer at Amazon for the project Amazon GO
Explore Careers in Computer Information Systems
Use the Career Insights tool to explore jobs that are the right fit for you. Filter by career area and job title or by industry sector to explore employment demand and average salaries. Select "Learn More" for a downloadable career report, or "Explore Other Options" to find the BU MET degree or certificate program that will prepare you for the job you want.
Why BU's Computer Information Systems Degree Has Been Top 10 since 2014
Accreditation: The master's degree concentration in Health Informatics is accredited by the Commission on Accreditation for Health Informatics and Information Management Education (CAHIIM). The master's degree concentration in IT Project Management is accredited by the Project Management Institute Global Accreditation Center for Project Management Education Programs (GAC).
Recognized & Certified: Boston University is recognized by the National Security Agency and the Department of Homeland Security as a Center of Academic Excellence (CAE) in Cyber Defense and Research. BU MET's information security programs are certified by the Committee on National Security Systems (CNSS).
Active Learning Environment: BU MET's Computer Information Systems courses ensure you get the attention you need, while introducing case studies and real-world projects that ensure you gain in-depth, practical experience with the latest technologies. In addition, BU's Center for Reliable Information Systems and Cyber Security (RISCS) offers opportunities to collaborate and participate in research on system reliability and information security.
Engaged Faculty: In BU MET's Computer Information Systems master's program, you benefit from working closely with highly qualified faculty and industry leaders who have hands-on involvement in building networks, developing applications, and fighting cybercrime for the world's top companies.
Extensive Network: Study information systems alongside peers with solid business experience, learn from faculty who have valuable IT contacts across several sectors, and benefit from an alumni community with strong professional connections.
15:1 Class Ratio: Enjoy an exceptional student-to-instructor ratio, ensuring close interaction with faculty and access to support.
Valuable Resources: Make use of Boston University's extensive resources, including the Center for Career Development, Educational Resource Center, Fitness & Recreation Center, IT Help Centers, Mugar Memorial Library, Center for Antiracist Research, Howard Thurman Center for Common Ground, George Sherman Union, Rafik B. Hariri Institute for Computing and Computational Science & Engineering, and many others.
Flexible Options: Study at the pace that works for you, evenings on campus, fully online, or in the blended format that combines on-campus and online learning. Courses begin fall, spring, and summer; online courses have two starts per term.
Track Record: Learn from the best—BU MET's Department of Computer Science was established in 1979 and is the longest-running computer science department at BU. Over its four decades, the department has played an important role in the emergence of IT at the University and throughout the region.
Merit Scholarships: All applicants are automatically considered, and admitted students are nominated based on eligibility.
Master the Tools to Excel in Computer Information Systems
Offered through BU MET's Department of Computer Science, the Master of Science in Computer Information Systems (MSCIS) is designed for those who are seeking entry to an information technology career, as well as those seeking to advance in one. Our faculty consists of academic leaders who are engaged in innovative research and skilled industry experts with experience building networks, ensuring information security for top global companies, and developing applications.
Upon graduation, students in the MSCIS program are able to demonstrate in-depth knowledge of vital importance to organizations, such as business requirements, systems analysis and design, database technology, information systems development, web and mobile application systems, cybersecurity, data analytics, project management practice, and leadership.
BU MET's Computer Information Systems master's degree prepares you for jobs that are seeing faster-than-average growth and excellent salaries. According to the U.S. Bureau of Labor Statistics, the median annual wage for computer and information systems managers (for instance) is more than $146,000. And with seven concentrations, the Computer Information Systems master's encompasses several other fast-growing and well-paid segments of the IT job market, providing the foundation for work as an application analyst, data analyst, data scientist, cybersecurity analyst, IT consultant, network and computer systems administrator, computer systems analyst, database administrator, and many other integral positions in an organization.
Graduate with Expertise
Metropolitan College's Computer Information Systems master's degree will equip you with:
Advanced knowledge in the analysis and documentation of requirements for architecture, design, and implementation of computer applications systems.
Proficiency in software and computing skills as they pertain to the design and implementation of database systems, data communications, systems analysis, and design.
Competence sufficient to identify current and emerging information technologies that may have strategic value for enterprise; assess where those technologies have value; and manage the implementation of those technologies in the enterprise.
Certificate-to-Degree Pathway
BU MET graduate certificate programs can serve as building blocks to a master's degree. Each certificate shares specific courses with the master's in Computer Information Systems program, giving you the option to take one, two, or three certificates on your path to a master's degree. To be eligible for the degree, you must apply for admission and be accepted into the degree program. Connect with a graduate admissions advisor at csadmissions@bu.edu to learn more about this option.
The following graduate certificate programs can be applied to the master's degree:
Master's in Computer Information Systems Curriculum
Computer Science Faculty
View all Faculty
Tuition & Financial Assistance
Competitive Tuition
Our part-time rates are substantially lower than those of the traditional, full-time residential programs yet provide access to the same high-quality BU education.
Comprehensive Financial Assistance
Our services include
scholarships
, graduate loans, and payment plans.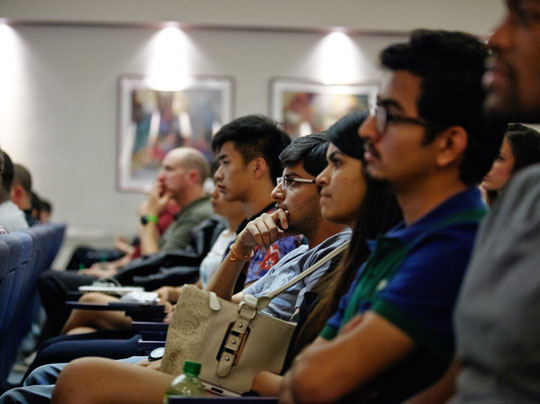 Get Started
Please visit the BU MET admissions page for details on how to apply, financial assistance, tuition and fees, requirements for international students, and more.