BU Madrid Team
---
Our team is always in the office, ready to help students during their time in Madrid.
---
Amalia Pérez-Juez, Director
Amalia Pérez-Juez, PhD is the Director of the Boston University Study Abroad program in Madrid, as well as the archaeological research summer program on the island of Menorca. She is involved in the academic and personal integration of American students in Spain, supervises all program operations, and works closely with Boston University faculty and administrators to keep the curriculum in Madrid up to date. She also teaches history and archaeology and is involved in different research projects.  Amalia earned her doctorate at the Universidad Autónoma de Madrid, where one of the BU programs is hosted, after having studied in France (Université de Grenoble and Université de Poitiers) and the US (Boston University). She is also an Adjunct Associate Professor in the Department of History at Boston University.
---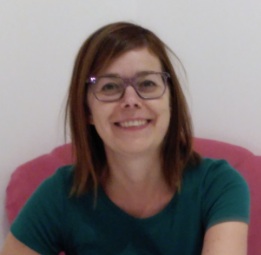 Pilar Sánchez,  Assistant Director
Pilar Sánchez has worked for the Madrid Program since 1985. Her work as the program's Assistant Director includes general assistance for students during their stay in Spain, preparation of program trips and semester schedules, faculty contracts, finance and operations management, oversee the maintenance and development of the program's website and the database, resource planning and other operation responsibilities. Pilar studied Fashion Design and she is passionate about the world of art, archaeology and travel.
---
Miky de Miguel, 
Housing Coordinator and Financial Analyst
Miky de Miguel has coordinated housing for Madrid students since 2007, having worked with students from Georgetown University since 1995. Miky is responsible for all questions regarding student housing during their stay in Madrid, and she is always on hand to ensure that students are as comfortable and happy as possible. She is in charge of the monthly program accounting and financial reports, and she develops and maintains the program's database. Miky has a degree in Biological Sciences from the Universidad Autónoma de Madrid. She enjoys reading, cooking, basketball, and above all spending time with her family and friends.
---
Dana Gannon, Academic Affairs Manager
Dana has been working with BU Madrid since 2016. After having participated in the study abroad program as a student herself, she graduated from BU with a degree in Neuroscience and decided to make her way back to Madrid where she's been living and working ever since. Dana enjoys cooking, baking, running, and 90s alt-rock and pop punk music.
Working in Academic Affairs means that Dana is responsible for helping students stay on their academic tracks while in Madrid, keeping in communication with our faculty and maintaining a strong relationship between our instructors and students, and working with our partner institutions.
---
Vera Abreu, Student Life Coordinator
Vera Abreu is originally from Chicago, Illinois and graduated from Saint Louis University Madrid with degrees in both Psychology and Spanish. She moved back to Madrid in 2018 and has considered the Spanish capital her home ever since. As Student Life Coordinator, Vera's main role is to ensure that BU students remain safe and informed during their stay in Madrid. In her free time she enjoys yoga, eating her way through the city, and long walks.
---
---