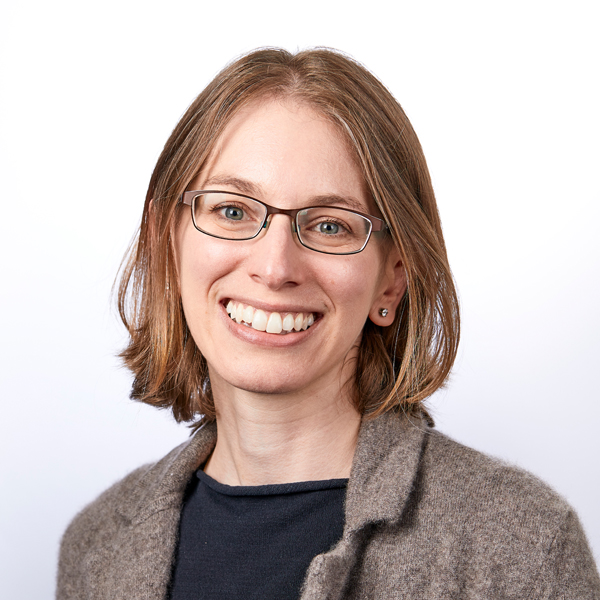 Profiles
Jessica H. Leibler

,

DrPH, MS
Assistant Professor

,

Environmental Health

-

Boston University School of Public Health
Biography
Jessica H. Leibler, DrPH ScM is an environmental epidemiologist in the Department of Environmental Health at BUSPH, and her research focuses on environmental exposures experienced by disadvantaged populations in the US, including agricultural workers and the homeless. Her work has two central themes: environmental transmission of pathogens through food systems and environmental exposures experienced by the urban poor in the US. Dr. Leibler has studied antibiotic resistant bacterial transmission among industrial food animal workers in the Midwestern United States. She has published studies identifying risk of avian influenza infection among industrial poultry workers and farm-to-farm transmission risk of avian influenza in the US. Dr. Leibler has also lead research on antibiotic resistant bacterial infections and hygiene practices among people experiencing homelessness in Boston. Dr. Leibler is actively engaged in teaching and mentoring students, and teaches the MPH core course "Introduction to Quantitative Methods in Public Health" (PH717) at SPH. Prior to joining the faculty at BU, Dr. Leibler held a research appointment in the Department of Environmental Health at the George Washington University School of Public Health. Dr. Leibler completed her doctoral degree in Environmental Health Sciences at Johns Hopkins University and her master's degree in Health Policy and Management at Harvard University.
Other Positions
Member

,

Evans Center for Interdisciplinary Biomedical Research

-

Boston University
Education
Johns Hopkins University

,

DPH/DrPH

Field of Study:

Environmental Health

Harvard School of Public Health

,

MS

Field of Study:

Health Policy Management

Williams College

,

BA

Field of Study:

Political Science
Publications
Published on 2/17/2021

Tieskens K, Patil P, Levy JI, Brochu P, Lane KJ, Fabian MP, Carnes F, Haley BM, Spangler KR, Leibler JH. Time-varying associations between COVID-19 case incidence and community-level sociodemographic, occupational, environmental, and mobility risk factors in Massachusetts. Res Sq. 2021 Feb 17. PMID: 33619475.

Read At:

PubMed
Published on 12/15/2020

Peer K, Adams WG, Legler A, Sandel M, Levy JI, Boynton-Jarrett R, Kim C, Leibler JH, Fabian MP. Developing and evaluating a pediatric asthma severity computable phenotype derived from electronic health records. J Allergy Clin Immunol. 2021 Jun; 147(6):2162-2170. PMID: 33338540.

Read At:

PubMed
Published on 6/5/2020

Leibler JH, Ramirez-Rubio O, Velázquez JJA, Pilarte DL, Obeid W, Parikh CR, Gadupudi S, Scammell MK, Friedman DJ, Brooks DR. Biomarkers of kidney injury among children in a high-risk region for chronic kidney disease of uncertain etiology. Pediatr Nephrol. 2021 02; 36(2):387-396. PMID: 32504218.

Read At:

PubMed
Published on 12/11/2019

Yih WK, Kulldorff M, Leibler JH, Friedman DJ, Brooks DR. Comment on Sarathkumara et al.: Exposure to Hantavirus is a Risk Factor Associated with Kidney Diseases in Sri Lanka: A Cross Sectional Study. Viruses. 2019 12 11; 11(12). PMID: 31835714.

Read At:

PubMed
Published on 12/1/2019

Dignard C, Leibler JH. Recent Research on Occupational Animal Exposures and Health Risks: A Narrative Review. Curr Environ Health Rep. 2019 12; 6(4):236-246. PMID: 31823248.

Read At:

PubMed
Published on 10/1/2019

Leibler JH, Liebschutz JM, Keosaian J, Stewart C, Monteiro J, Woodruff A, Stein MD. Homelessness, Personal Hygiene, and MRSA Nasal Colonization among Persons Who Inject Drugs. J Urban Health. 2019 10; 96(5):734-740. PMID: 31493182.

Read At:

PubMed
Published on 9/1/2019

Yih WK, Kulldorff M, Friedman DJ, Leibler JH, Amador JJ, López-Pilarte D, Galloway RL, Ramírez-Rubio O, Riefkohl A, Brooks DR. Investigating Possible Infectious Causes of Chronic Kidney Disease of Unknown Etiology in a Nicaraguan Mining Community. Am J Trop Med Hyg. 2019 09; 101(3):676-683. PMID: 31309920.

Read At:

PubMed
Published on 4/19/2019

Cummings C, Hill N, Puryear W, Rogers B, Mukherjee J, Leibler JH, Rosenbaum M, Runstadler J. Evidence Of Influenza A in Wild Norway Rats (Rattus norvegicus) in Boston, Massachusetts. Frontiers in Ecology and Evolution. 2019; 7:36.
Published on 11/16/2018

McDonagh A, Leibler JH, Mukherjee J, Thachil A, Goodman LB, Riekofski C, Nee A, Smyth K, Forrester J, Rosenbaum MH. Frequent human-poultry interactions and low prevalence of Salmonella in backyard chicken flocks in Massachusetts. Zoonoses Public Health. 2019 02; 66(1):92-100. PMID: 30447058.

Read At:

PubMed
Published on 9/1/2018

Mordarski DC, Leibler JH, Talmadge CC, Wolfus GM, Pokras MA, Rosenbaum MH. Subclinical Lead Exposure Among Backyard Chicken Flocks in Massachusetts. J Avian Med Surg. 2018 09; 32(3):185-193. PMID: 30204020.

Read At:

PubMed
View 24 more publications:View Full Profile at BUMC
News & In the Media