We understand the can-do types. The ones who want to bring about real change
As a graduate of the 48-credit BU MPH, you will understand the complex interplay of the biological, social, economic, cultural, political, behavioral, and environmental factors that affect the health of populations. Our practical education offers unparalleled insight into the complex world of public health, allowing you to study this field in action and to step straight into your career after graduation.
Full-time: complete as quickly as 16 months
Part-time: complete in 2 to 3 years
Hybrid: complete up to 4 core courses online
Switch between part-time and full-time options
Curriculum
As a Master of Public Health student, you will develop essential skills needed in the field of public health, starting with a broad foundation and building  advanced, more  specialized skills.
Integrated Core Curriculum
The integrated core curriculum of the MPH program establishes a firm foundation of public health knowledge on which students can build their careers. After completing the core curriculum, students can confidently engage in the many issues facing the field of public health today.
Our integrated core curriculum
Certificates
Each student also pursues specialized training by choosing certificates that best match their professional goals within a field of study within public health. Students are required to choose one functional certificate though up to two are possible, and have the option to add a context certificate.
By the end of the program, you will master all Council on Education for Public Health (CEPH) competencies, including:
Director of MPH Programs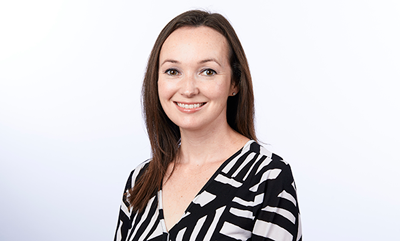 Specializations
Functional Certificates
Context Certificates
Outcomes
Professional Development & Career Preparation
Career pathways in public health vary greatly and depend on the unique interests of each student. Graduates have the potential to work for international aid organizations monitoring disease spread and prevention across the globe, as program coordinators at community health organizations, and as advocates and policy advisors on public health related issues across the nation and the world. Public health is a vast field concerned with promoting and improving the conditions and wellbeing of individuals and societies. The MPH from Boston University opens the door to a diverse array of career paths within this dynamic field.
The MPH program at the School of Public Health emphasizes career development and promotion. The practicum experience, a requirement of the MPH program, hones your public health skills through 240 hours of relevant field experience completed at one of the many public health organizations in Boston or in any location around the globe. This experience helps build your resume for future positions in the public health sector.
The Integrative Learning Experience (ILE) integrates your certificate training with an experiential project intended to hone your practical skills as required for your future career path.
Further career development is facilitated through the Career P.R.E.P. program, which empowers you with the confidence and techniques to market yourself in the field of public health. Learn more about all of the professional development opportunities available to MPH students.
Mobilize your career
Mobilize your career and your ability to drive change in the world by pairing your passion, experience, and education with the BU MPH.
Admissions
All accepted MPH students are guaranteed scholarship aid.
Students seeking admission to the Master of Public Health program at BU's School of Public Health must have already earned or be in the process of earning a bachelor's degree. There are no specific undergraduate pre-requisites, though experience working, volunteering, or researching topics related to public health are valued in the review process.
No GRE score required. To learn more about our admission requirements and find out this year's application deadlines, please visit our admission requirements page.
Tackle the World's Greatest Health Challenges
Apply Now