Think. Teach. Do. Awards Recognize Staff Excellence
.
Awards
Think. Teach. Do. Awards Recognize Staff Excellence
The staff awards program acknowledges staff achievements, behaviors, and strong work ethics that embody SPH's core mission and values. The latest recipients of the awards are Melanie Gilreath Chaisson, Susan Gomes, David Langlois, Anna McKay, Nick Gooler, and Alysha Noel.
Several School of Public Health staff members have received the next round of Think. Teach. Do. Staff Awards.
Modeled after SPH's core purpose, "Think. Teach. Do. For the health of all," the awards program acknowledges staff achievements, behaviors, and strong work ethics that embody SPH's core mission and values. It was developed by the Staff Recognition & Awards Subcommittee, an extension of the Staff Senate, in collaboration with Ira Lazic, associate dean for administration and finance.
The program aims to enhance team morale and staff resilience while rewarding staff excellence at the School, and is designed to stimulate innovation and novel approaches to work-related tasks and projects that benefit individual departments, SPH, or Boston University, as a whole. Awards are given to individuals for each of the three categories on a quarterly basis, and both part-time and full-time staff members are eligible.
Think.
The Think. Award is presented to an individual who has demonstrated exceptional innovation in research activities, program development, or the creation or implementation of tools and systems that improve processes at SPH.
Melanie Gilreath Chaisson, business operations and workforce planning manager, received the Think. Award.
Gilreath Chaisson has played a central administrative role at SPH for the last 13 years, working to provide departments with critical training and support in all aspects of financial systems. She has also been instrumental in designing and establishing trainings and other resources that benefit all staff members at the school, including the Think. Teach. Do. Awards program and the Staff Mentorship Program.
Over the last year, as several academic departments have had lapses in administrative positions, Gilreath Chaisson has stepped in to provide additional support wherever necessary while also mentoring staff within the departments so they are equipped to handle the workload moving forward.
In a series of nomination letters, Gilreath Chaisson's colleagues describe her as "kind," "patient," and "an excellent person." "I am grateful for her depth of knowledge on all of the internal systems and policies at SPH, and the department has benefited directly from her continued training and mentorship," wrote one of her colleagues.
Susan Gomes, administrative director of the Department of Epidemiology, also received the Think. Award.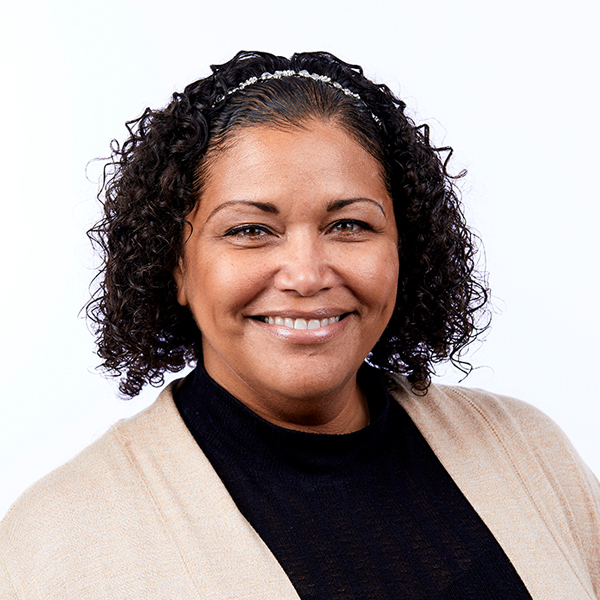 In her role, Gomes is a key player in understanding and integrating administrative staff within her department. Throughout her time at SPH, she has grasped both big picture concepts and minute nuances of each staff position, and has analyzed components of the positions to develop a plan to allow for consistent workflow. Her work has been helpful in ensuring that staff members within the department are not overworked or burnt out, especially during high-stress times.
In a nomination letter, Gomes's colleague wrote that "her ability to seamlessly facilitate these critical adaptations to the staffing structure is greatly appreciated by the entire department."
Teach.
The Teach. Award is presented to an individual who has taken ownership of key concerns and needs, acted on opportunities, solved problems, or brought people and resources together to make processes at SPH more efficient and accessible for others.
David Langlois, digital learning designer in the Office of Lifelong Learning, received the Think. Award.
Langlois joined SPH during the height of the COVID-19 pandemic in July 2020, and has since established himself as a primary resource for teaching, learning, and creating online programming. He has played a critical role in helping faculty members adapt their courses to be taught in an online or hybrid format, setting up open office hours for faculty who want more training and instruction in the virtual learning environment. Langlois has also taken on critical leadership and mentorship roles, and has been instrumental in training new staff members in the department with ease.
As SPH prepares to launch the new Online MPH program in Spring 2023, Langlois has brought his background and pedagogical expertise to the working group. In this role, he has helped the team brainstorm how to best structure the virtual program, and has taught faculty members how to evaluate and assess both learning objectives and student engagement online.
In the face of the pandemic as well as other departmental changes, Langlois has worked to ensure his team "never misses a beat," wrote his colleague in one of several nomination letters. "I am so impressed with how quickly and seamlessly David has stepped up as a leader in teaching on our team and across all of SPH."
Anna McKay, website and design manager in the Office of Marketing and Communications (MARCOM), also received the Teach. Award.
Since joining SPH in 2014, McKay has supported departments across the school with meeting their website and design needs, consistently receiving praise for her strong partnership and quick construction. She has also played an instrumental role in training staff members from all departments on web and email best practices to ensure clear and consistent communications across all channels at the school.
Recently, McKay has stepped up to mentor newer staff members on the MARCOM team, sharing her expertise in web and graphic design. She has also leaned into new opportunities to explore visual ideas to make complex SPH research more accessible for various audiences. Her knowledge and innovation in assessing data analytics has also supported her team in better understanding their work and how to do it more efficiently.
"Anna has been a tremendous collaborator, mentor, and partner to the entire MARCOM team and beyond," wrote McKay's colleague in a nomination letter. "Her name always comes up when someone is thanking the team for their partnership and support."
Do.
The Do. Award is presented to an individual who has created extensive opportunities for others toward community building and making connections through programs, policies, and/or spaces, honoring the experiences of various populations and reflecting the SPH core purpose of sparking social change, fostering a sense of belonging, and building relationships across differences.
Nick Gooler, assistant director of digital media production in the Office of Lifelong Learning, received the Do. Award.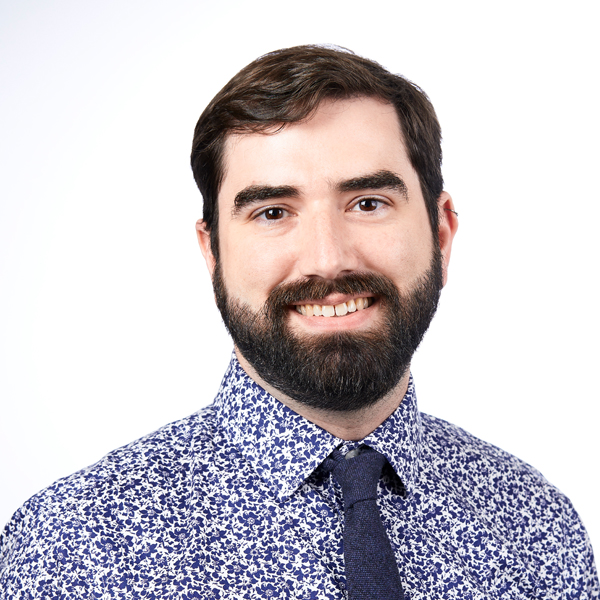 Gooler joined SPH in 2016 as the first full-time staff member in the Office of Lifelong Learning. Since then, he has been instrumental in building Population Health Exchange (PHX) into what it is today. He singlehandedly built the PHX website from the ground up, and has continued to maintain it, as well as launch a number of population health webinars that live on the site and the Free Associations Podcast. He has also been involved in launching and organizing PHX's first public health film festival, which will take place in December 2022.
In addition to his core job responsibilities, Gooler is also the chair of the Staff Senate, and has played a critical role in improving staff and faculty relations at SPH. In all that he does, Gooler has also prioritized creating a positive work culture within his team and across the school, helping new staff members feel welcomed, heard, and supported.
In one of several nomination letters, Gooler's colleague wrote that he "is a leader both in our department and more broadly at SPH, a superb and proficient media producer, and quite frankly just a wonderful colleague."
Alysha Noel, operations manager in the Dean's Office, also received the Do. Award.
In her role, Noel is instrumental in building collaborative Public Health Conversations and other community events for faculty, staff, students, and community partners. When events and programming, including large-scale events like convocation, shifted to an online format in the wake of the COVID-19 pandemic, Noel stepped up to ensure that all moving parts (i.e., the creation of Zoom meetings, registration forms for various audiences, and internal and external communications) ran smoothly and seamlessly.
Recently, Noel has taken on additional responsibilities at SPH, serving on the Diversity, Equity, Inclusion, and Justice (DEIJ) Committee, and helping to organize various DEIJ programming opportunities across the school. "It is great when you have a colleague that goes above and beyond in their designated role but is also willing to fulfill the mission of the school in other areas," wrote one of Noel's colleagues in a nomination letter.
Her colleague also describes her as "tactful," "efficient," and "graceful," and says that Noel's "strong work ethic transcends other offices and departments at SPH and beyond."
To recognize an employee for their outstanding contributions consistent with the Think. Teach. Do. mantra, please submit your online nomination form.