Curriculum
The PhD in Biostatistics is jointly administered by the Department of Biostatistics at the School of Public Health and the Department of Mathematics & Statistics at the Graduate School of Arts & Sciences. The program is geared toward the graduate student who seeks a career as a professional, academic, or industrial biostatistician in biomedical or epidemiologic sciences. The program meets the needs of the health professional who wishes to continue with public health training and achieve a higher and more specialized degree and the statistician who wishes to specialize in statistical methods for biomedical or epidemiologic applications.
Students who complete the PhD program will gain knowledge in probability, statistical inference and hypothesis testing, the design and conduct of experimental and epidemiological studies, statistical computation, and data analysis. Research interests of the faculty include multivariate analysis, survival analysis, medical statistics, clinical trials methodology, statistical genetics, surveillance, robust statistics, longitudinal data analysis, time series, regression, estimation theory, and the design of experiments.
Program Directors:
Program of Study
Students entering with a bachelor's degree must complete a total of 64 credits.
Students entering with a master's degree must complete at least 32 credits.
It is expected that students take courses from both the Biostatistics Department in the School of Public Health and the Mathematics & Statistics Department in the Graduate School of Arts & Sciences. Upon completion of coursework, each student must pass Qualifying Examinations.
The dissertation work must address a relevant question in statistical methodology and pose a new approach, extend an existing approach, or provide novel application of an existing method. When the dissertation is completed, the candidate defends his or her work before the dissertation committee. More information about the dissertation requirements is available in the Graduate School of Arts & Sciences Bulletin.
Program Requirements
For complete information on the PhD in Biostatistics program of study, please review the PhD Handbook 2022-2023 and the Graduate School of Arts & Sciences Bulletin.
Funding
Students admitted to the PhD program (post-master or post-bachelor) in Biostatistics at Boston University as a full-time student will receive five years of financial-aid in the form of fellowship or assistantship support. The financial-aid package will consist of a stipend as well as a scholarship to cover tuition, mandatory fees, and individual basic health insurance. A student will typically be appointed as a Doctoral Research Assistant (RA).
Doctoral Research Assistantship
Interdisciplinary Training Program for Biostatisticians
Financial Aid Opportunities
All requests or questions related to admissions and financial aid should be sent to biostat@bu.edu. Applicants should not directly contact faculty members regarding admissions or funding opportunities.
Outcomes
Alumni Careers
Our graduates are highly sought after and work in a wide variety of careers upon graduating. Below is information on our graduates' first jobs after graduation.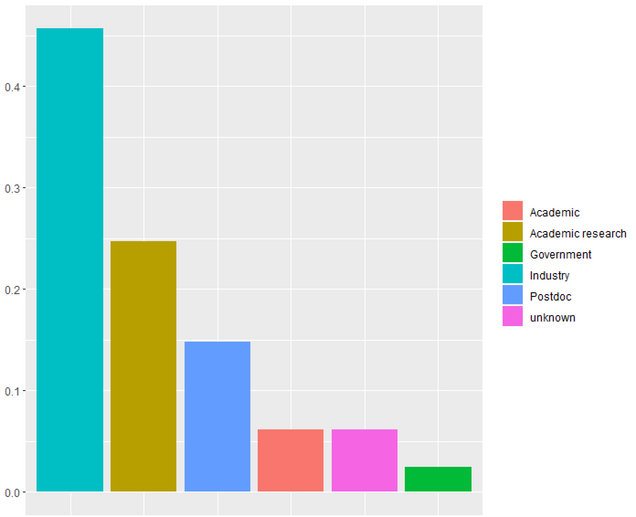 Admissions
PhD in Biostatistics Admissions Requirements
Applications for the PhD in Biostatistics program must be completed on the Graduate School of Arts & Sciences website. The deadline for fall admission is December 1. We do not have spring admission.
Requirements for Admissions
Graduate programs are jointly administered by the SPH Department of Biostatistics and the Department of Mathematics & Statistics at the Graduate School of Arts & Sciences. Program degrees are the Graduate School of Arts & Sciences.
Students can visit the fee waiver application to find out more information about their eligibility.
Attend a Webinar: Sept 15, Oct 20, Nov 17, Jan 19, & Feb 22
Webinar Information
Attend a live webinar via Zoom to speak with the Program Directors and learn more about the program. Fill out the Biostatistics Virtual Session Form to RSVP. The 2022 - 2023 webinar dates are as follows:
Thursday, September 15, 2022 @ 9am EDT
Thursday, October 20, 2022 @ 12pm EDT
Thursday, November 17, 2022 @ 9am EST
Thursday, January 19, 2023 @ 12pm EST
Wednesday, February 22, 2023 @ 9am EST
For more information about the program, please email biostat@bu.edu.