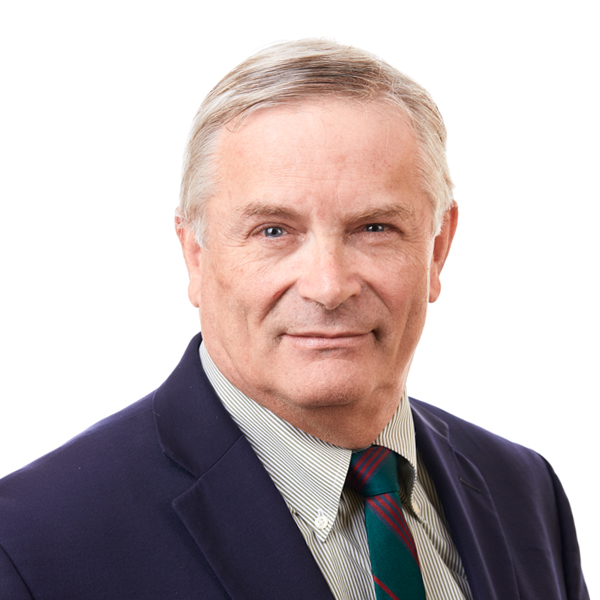 Profiles
Howard J. Cabral

,

PhD
Professor

,

Biostatistics

-

Boston University School of Public Health
Biography
Howard Cabral is Professor of Biostatistics at the Boston University School of Public Health, where he has been on the faculty in the Department of Biostatistics since 1998. He is the founding Director of the Biostatistics and Research Design Program of the Boston University Clinical and Translational Sciences Institute. He has over 30 years of teaching, consulting, collaborating, and statistical research experience in a variety of biomedical fields. These include public health, epidemiology, behavioral sciences, health services, and basic physical sciences research and practice. His students have included undergraduates, Master's and doctoral level students in biostatistics and all other public health disciplines, medical sciences and dentistry, biomedical post-doctoral and clinical fellows including many K grant awardees, and faculty seeking additional training in statistical methods and research design. He is a former director of the Biostatistics Graduate Program in the Graduate School of Arts and Sciences. Dr. Cabral received the Norman A. Scotch Award for Excellence in Teaching for 2017 from the School of Public Health.
Dr. Cabral's research spans both observational studies and randomized clinical trials, including well known studies in cardiovascular health and studies of the effects of substance use on human health across the life span, with currently over 380 peer-reviewed publications. He has extensive experience in the analysis of longitudinal health data, especially those collected in urban areas with ethnic and socioeconomic diversity. His methodological interests are in the analysis of longitudinal data, randomized clinical trials in behavioral and health services research, risk prediction models in acute and chronic disease, the effects of missing data on statistical estimation, and statistical computing.
Dr. Cabral's collaborative research has examined the effects of prenatal cocaine exposure on development from birth through age 22, randomized trials of problem solving education in treating parental depression, a randomized trial testing a peer-based model in retaining those infected with HIV in primary care, models to enhance the care of homeless patients living with HIV, differences in child and maternal health in those who did and did not received intervention through assisted reproductive technologies (ART) linking vital statistics, administrative public health and clinical databases in Massachusetts, randomized trials of computerized conversational agents in genetic counseling and pre-conception risk factor management, the use of advanced care directives in special populations, the relationship of health literacy to health care utilization, and the efficacy of patient navigation that addresses social determinants of health in women of race and ethnic minorities who are receiving care for breast cancer in all of the major hospitals in Boston. In addition, Dr. Cabral is an investigator on multiple new research projects that focus on the health of Black women: a randomized clinical trial of genetic counseling for cancer in the Black Women's Health study; a randomized trial of intervention modalities for Black immigrant women living with HIV; a national study of bundled interventions to improve the health and well-being of Black women living with HIV; a multi-phase study of severe maternal morbidity (SMM) in Massachusetts, with intervention studies studying safety-related bundles and enhanced care by doulas; and a randomized trial of virtual reality as a modality in the intervention for smoking cessation. Dr. Cabral is a developer of the BODE Index for risk assessment in patients with COPD, a nationally and internationally employed tool for risk prediction that has been cited in the literature over 2,500 times to-date. He is also a statistical consultant to the Institute of Community Health in Malden, MA and is a former statistical consultant to the Boston Public Health Commission.
Dr. Cabral has extensive experience as a peer reviewer for journals, NIH, and foundation-based research committees. Dr. Cabral provided his research and statistical methodologic expertise to a review panel of the Institute of Medicine of the National Academies of Science that examined the effects of parental depression on parenting practices and child development and published a widely recognized book on its findings. He has been the statistical editor for the Journal of Cardiac Surgery, and is currently serving on the editorial boards of Birth and the Journal for Health Literacy Research and Practice as the statistical editor. He was a member of the grant review committee for the Hood Foundation and served its chair. He has served on grant review committees for the National Cancer Institute, the National Institute for Diabetes and Digestive and Kidney Diseases (NIDDK), the National Institute on Drug Abuse, and the National Institute for Dental and Craniofacial Research (NIDCR). Reflecting his breadth of experience as a peer reviewer, he was a recipient of the award for the top 1% of peer reviewers in clinical medicine from Publons for 2017, 2018, and 2019.
In addition to his administrative role in the Clinical and Translational Sciences Institute, Dr. Cabral has served Boston University as a member and current chair of the Financial Conflict of Interest Committee and on the Committee for Academic Program Review, the Responsible Conduct of Research Advisory Committee, and the Grievance Committee.
Education
Boston University School of Public Health

,

PhD

Field of Study:

Biostatistics

Boston University School of Public Health

,

MPH

Field of Study:

Epidemiology

College of the Holy Cross

,

BA

Field of Study:

Modern Languages
Websites
News & In the Media