Be the Firewall against Cybercrime Attacks
The Master of Science in Computer Science concentration in Security at Boston University's Metropolitan College (MET) provides in-depth knowledge of emerging security threats and solutions to prepare technical leaders to identify, develop, and implement highly secure networks that support organizational goals.
Program at a Glance
On Campus
Part-Time or Full-Time Study
40 Credits
18–24 Months
17 Core Faculty
No GRE/GMAT
Develop In-Demand Cybersecurity Skills for Your Career
Cybercrime has become easily the most significant threat to organizations and individuals alike. A single hack can affect billions of users or cripple a company, and the problem promises only to become more challenging as the world's digital content balloons and more devices, machines, and vehicles become "smart." Cybereconomy research firm Cybersecurity Ventures asserts that by 2021 global cybercrime damages will exceed $6 trillion per year. At the same time, there is dire need for those with the critical applied skills and technological expertise to protect against, detect, and investigate cybercrime. The (ISC)2 Cybersecurity Workforce Study conducted in 2019 shows a shortfall in talent close to 500,000, and estimates that the workforce needs to grow more than 60 percent to meet today's demands.
The BU MET Computer Science master's with Security concentration will prepare you to fill sought-after roles as varied as chief information security officer, IT security director or manager, security architect/engineer, security administrator, or information security analyst—which was ranked #5 in the U.S. News & World Report list of Top Technology Jobs (2020) and shows much faster than average growth.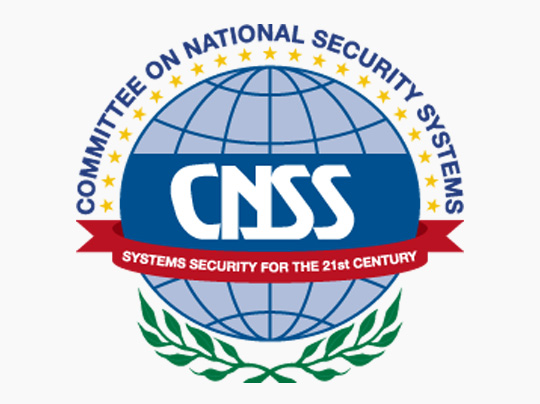 A National Center of Academic Excellence
Boston University has been designated a Center of Academic Excellence (CAE) in Cyber Defense and Research by the National Security Agency and Department of Homeland Security. Our information security programs are certified by the Committee on National Security Systems (CNSS).
Learn More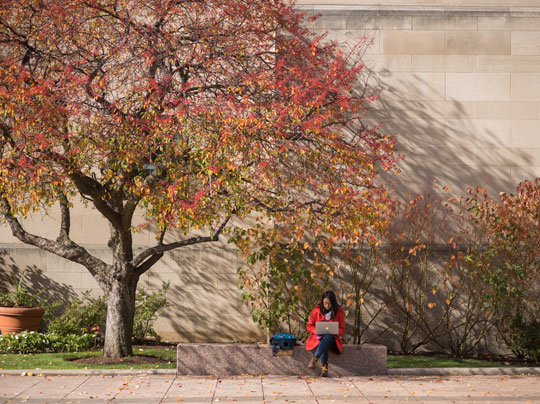 Request Information
Stay connected! Learn more about our program.
Learn More
Why Earn a Master's in Computer Science Degree from BU?
Recognized & Certified: Boston University is recognized by the National Security Agency and the Department of Homeland Security as a Center of Academic Excellence (CAE) in Cyber Defense and Research. BU MET's information security programs are certified by the Committee on National Security Systems (CNSS).
Active Learning Environment: BU MET's computer science courses ensure you get the attention you need, while introducing case studies and real-world projects that emphasize technical and theoretical knowledge—combining in-depth, practical experience with the critical skills needed to remain on the forefront of the information technology field. In addition, BU's Center for Reliable Information Systems & Cyber Security (RISCS) offers opportunities to collaborate and participate in research on system reliability and information security.
Engaged Faculty: In BU MET's Computer Science master's program, you benefit from working closely with highly qualified faculty and industry leaders who have hands-on involvement in areas such as cybersecurity, digital forensics, data analytics, database management, cybersecurity, computer networks, software engineering, software development, and many others.
Extensive Network: Study computer science alongside peers with solid IT and business experience, learn from faculty who have valuable contacts across several sectors, and benefit from an alumni community with strong professional connections.
Student Support: Enjoy an exceptional student-to-instructor ratio, ensuring close interaction with faculty mentors and access to support.
Valuable Resources: Make use of Boston University's extensive resources, including the Center for Career Development, Educational Resource Center, Fitness & Recreation Center, IT Help Centers, Mugar Memorial Library, Center for Antiracist Research, Howard Thurman Center for Common Ground, George Sherman Union, Rafik B. Hariri Institute for Computing and Computational Science & Engineering, and many others.
Flexible Options: Study at the pace that works for you, evenings on campus with courses that begin fall, spring, and summer.
Track Record: Learn from the best—BU MET's Department of Computer Science was established in 1979 and is the longest-running computer science department at BU. Over its four decades, the department has played an important role in the emergence of IT at the University and throughout the region.
Merit Scholarships: All applicants are automatically considered, and admitted students are nominated based on eligibility.
Master the Tools to Excel in Computer Science
The Security concentration is part of BU MET's Master of Science in Computer Science (MSCS) degree program, focusing on developing the specific skills required to successfully develop and implement sophisticated and effective IT security systems.
BU MET's Computer Science master's degree prepares you for jobs that are seeing faster-than-average growth and excellent salaries. Amid growing demand for—and reliance upon—big data, cloud computing, machine learning information security, and networking, jobs in the computer science and information technology sector continue to grow at a faster rate than other occupations, with overall projected growth of 11 percent through 2029 and a median annual wage of more than $88K in 2019 (U.S. Bureau of Labor Statistics Occupation Outlook Handbook). Because of the specialized nature of the work, competition for talent is fierce.
Graduate with Expertise
Students who complete the Computer Science master's degree concentration in Security will be able to:
Demonstrate advanced knowledge of the cybersecurity concepts, models, principles, and practices, and apply this knowledge to identify and solve cybersecurity problems.
Identify and explain social, legal, and ethical issues related to cybersecurity and privacy, and how they guide and apply cybersecurity design, planning, and decisions.
Demonstrate advanced knowledge of crypto algorithms and their applications.
Demonstrate advanced knowledge of network security and its applications.
Identify and develop technologies and tools to prevent, detect, react, and recover from attacks in various contexts using both offensive and defensive thinking.
Effectively communicate verbally and in writing, work in teams, and provide leadership.
Certificate-to-Degree Pathway
BU MET graduate certificate programs can serve as building blocks to a master's degree. The Graduate Certificate in Information Security and Graduate Certificate in Digital Forensics share specific courses with the master's in Computer Science concentration in Security. To be eligible for the degree, you must apply for admission and be accepted into the degree program. Connect with a graduate admissions advisor at csadmissions@bu.edu to learn more about this option.
Master's in Computer Science Curriculum
Computer Science Faculty
View all Faculty
Tuition & Financial Assistance
Competitive Tuition
Our part-time rates are substantially lower than those of the traditional, full-time residential programs yet provide access to the same high-quality BU education.
Comprehensive Financial Assistance
Our services include
scholarships
, graduate loans, and payment plans.
Get Started
Please visit the BU MET admissions page for details on how to apply, financial assistance, tuition and fees, requirements for international students, and more.