Children with Disabilities Face Higher Risk of Repeat Caregiver Harm
.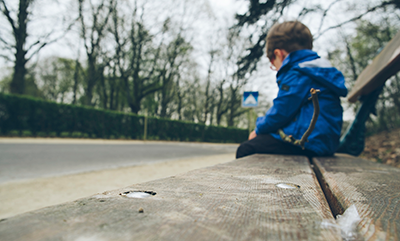 Children with disabilities who are referred to state agencies for suspected neglect experience future maltreatment sooner and more often than other children, according to a research team from Boston Medical Center and the School of Public Health.
In a research letter in JAMA, the group reported that 16 percent of children with disabilities who were referred to child protective services (CPS) for unsubstantiated neglect experienced subsequent substantiated maltreatment, compared to 10 percent of children without disabilities. Disabled children also were more likely to be placed in foster care.
The researchers analyzed data from the National Child Abuse and Neglect Data System, which collects data on all children reported to state-level CPS agencies. Children were included if they had first-time unsubstantiated referrals for neglect in 2008. They were followed up for four years.
A total of 489,176 children from 33 states, Puerto Rico, and the District of Columbia were included in the study—12,610 with disabilities. Disabled children were more likely to be re-referred to child protective services after the initial neglect report than non-disabled children—45 percent compared to 36 percent. The median time for disabled children to be re-referred or subject to substantiated maltreatment was shorter than for non-disabled children.
The authors said that while the study had some limitations, "our findings highlight the significant incidence of maltreatment experienced by children with unsubstantiated referrals for neglect, particularly children with disabilities. Such children may benefit from targeted interventions to prevent subsequent maltreatment."
The study was led by Caroline Kistin of the Department of Pediatrics, Boston Medical Center, who is an SPH alumna (MSc '13). Co-authors included Howard Cabral, professor of biostatistics, and Michael Winter, associate director of the Data Coordinating Center at SPH.